A holiday exactly how you want it to be
A holiday in America or Canada can seem a little daunting due to the sheer diversity of these vast countries. That's where we can help. We can tailor-make your holiday to encompass any number of elements, whether you're considering a self-drive motorhome adventure, coach tour, package holiday or city break.
New York
New York is a place everyone should visit once in their life. Famous for landmarks like Central Park - there is so much to do in the incredible 250-acre park in the heart of Manhattan. Ride the carousel, hire a bike, visit the Zoo or ice skate in winter months on the lake. Take a walk along Broadway and pick from a huge number of theatres & shows, hop on the Staten Island ferry and sail past the Statue if Liberty, shop till you drop in Macys, Bloomingdales or Tiffany's or get the best view of New York from "Top of the Rock at the Rockefeller Centre.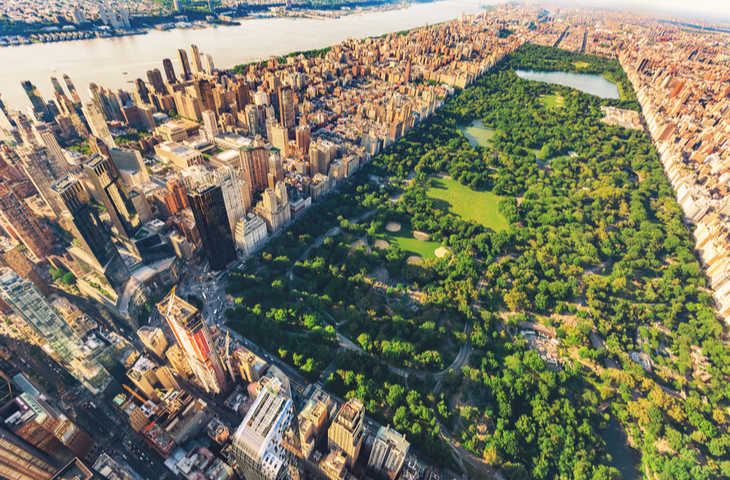 Florida
Holidays to Florida offer a completely unique experience which is almost impossible to create anywhere else. If theme parks are your thing then there is no place better. Walt Disney World Resort, and other household names like Universal Orlando Resort™ and Busch Gardens® Tampa Bay are all based in Florida.
Florida also has an amazing beach scene - from Pensacola Beach to Daytona Beach to Siesta Key to Miami Beach, each coastal oasis has its own vibe. Whether you're looking for quiet seclusion, a place to surf the waves or an all-day party.
If that wasn't enough Florida is also home to The Everglades national park. The Everglades is an unparalleled landscape that provides important habitat for numerous rare and endangered species like the manatee, American crocodile, and the elusive Florida panther.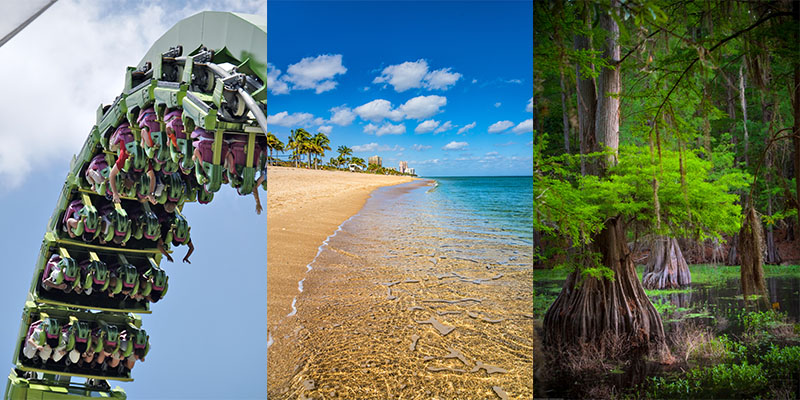 Road Trips
There's nothing more American than packing up your car and hitting the open road with family or friends, some good snacks, and great tunes… and for good reason. With more than 3.7 million square miles to discover and 4,071,000 miles of road, the United States has so many hidden gems accessible by car. Road trips can be a complicated trip to plan yourself, so let us do the hard work for you. At Howard Travel we can help you create the ultimate USA road trip. From renting you a American muscle car or campervan to organising your route and accommodations, we can sort it.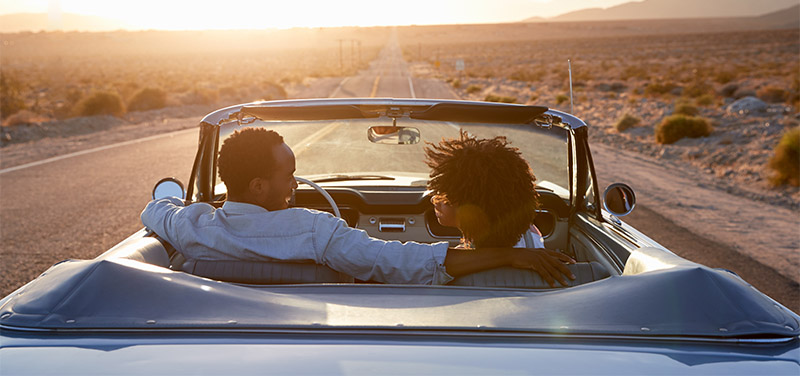 National Parks
While it may not be possible to see them all in one trip, there are 59 national parks to explore the vast beauty of America's epic landscapes. Witness the bubbling volcanic geysers in Yellowstone National Park, marvel at the huge expanse of gorges and ridges at the Grand Canyon or hike through the hidden valleys, towering peaks and cascading waterfalls of Yosemite National Park. USA is a perfect playground for lovers of the great outdoors.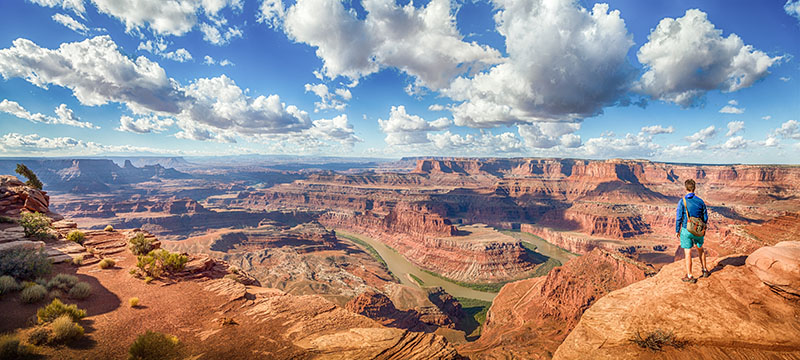 Deep South
The southern states of America are known collectively for their rich history and musical influence. In the Deep South you can visit Nashville – the centre of the music industry, New Orleans – the birthplace of Jazz and home to the Mardi Gras festival or experience the traditional cuisine of Kentucky.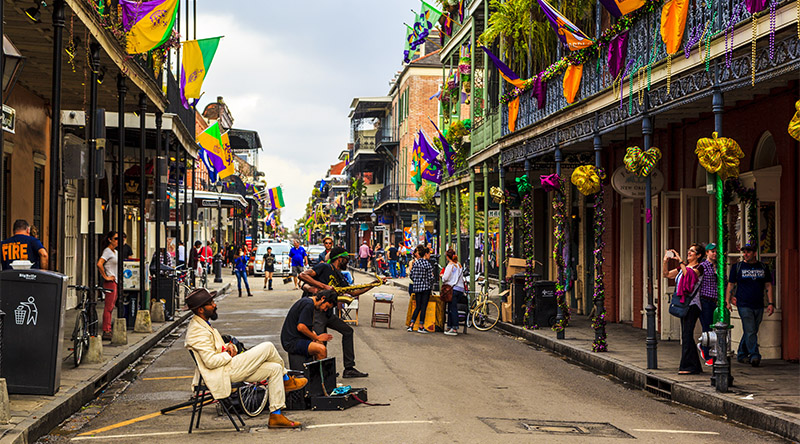 California
Tick several bucket-list cities off the list and live the American dream in Cali. The Golden State is blessed with almost constant sunshine and plenty of cities, coastal drives, beaches and national parks to enjoy. Take in Hollywood and the iconic Venice Beach in Los Angeles, Escape Alcatraz and walk the Golden Gate Bridge in San Francisco or hang out in the sun splashed and effortlessly cool city of San Diego.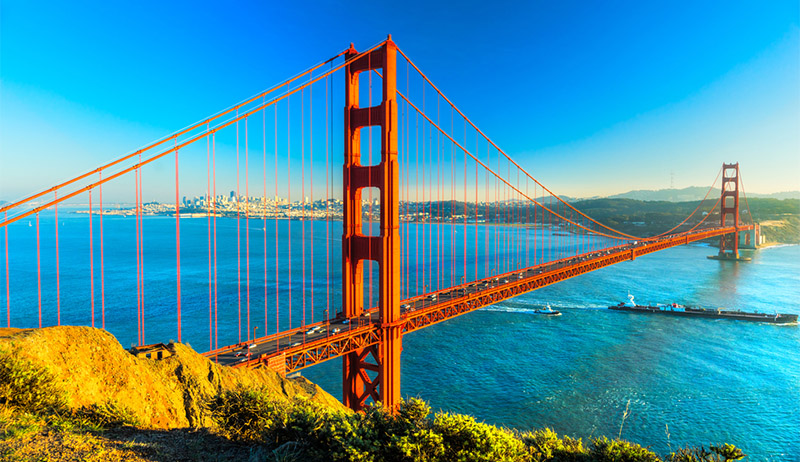 Las Vegas
Las Vegas holidays are all about glitz, glamour and living the high life in Sin City. Try your luck in the casinos, watch a show or just party all night long, the lights never turn off and the music never stops! Las Vegas holidays don't always need to break the bank though. We often have some great package deals for short breaks to Las Vegas, so you can experience a taste of Sin City life.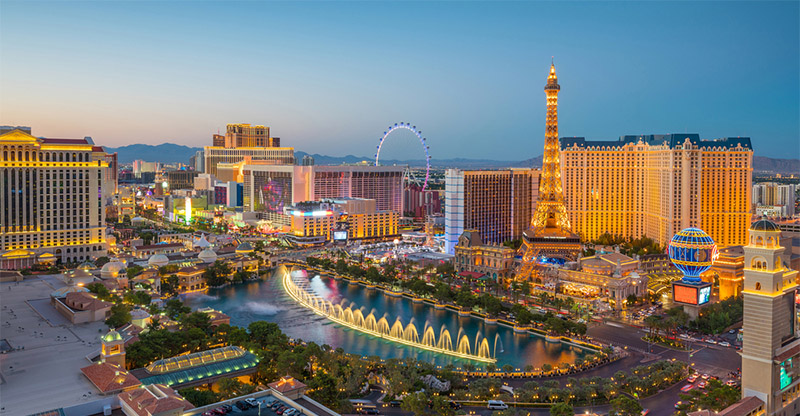 Canada
A holiday to Canada combines some of the world's most spectacular landscapes and appealing cities with incredible wildlife encounters. Keep your eyes peeled for grizzly bears, moose and orcas, ski in some of the world's best ski resorts or visit 170-foot Niagara Falls. Canada truly is a melting pot of natural wonders.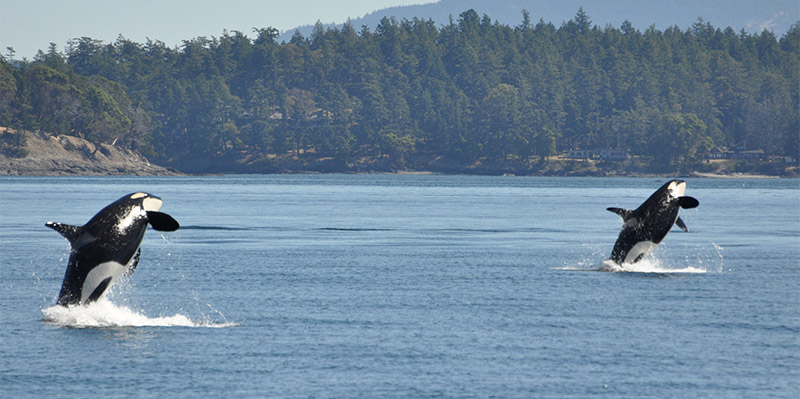 Coming face-to-face with Mickey in Florida, enjoying some retail therapy in New York, trying your luck in Las Vegas or experiencing Canada's true wilderness on board the Rocky Mountaineer or whale watching on an Alaskan cruise... these are just some of the exciting experiences on offer when you book a holiday through Howard Travel.