Hannah's South African Tour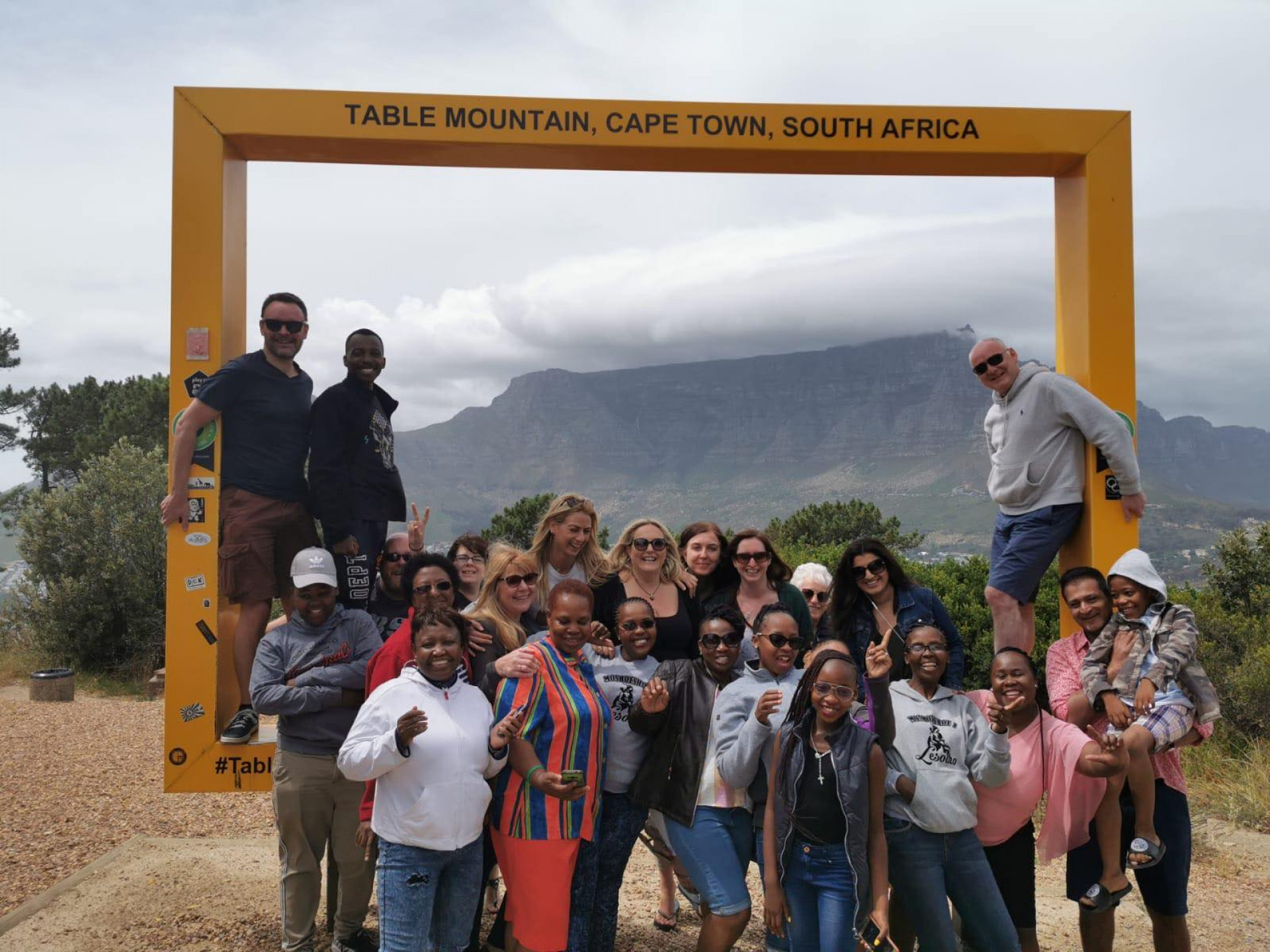 In December, our travel expert Hannah visited South Africa on a luxury small group tour, where she experienced some of the wonderful sights and sounds the country has to offer. Throughout her trip, Hannah kept a travel diary, showing the amazing activities she got up to during her 9 day stay.
This trip was a luxury small group tour of South Africa. We travelled around on a typical 10-day itinerary, which I recommend doing if you are visiting South Africa for the first time. Flying is only limited to international flights as the locations we visited are reasonable to travel to by road. Eastern Cape is a perfect location for those looking to experience a safari but not wanting to take Malaria tablets, or any other vaccines, due to it being a Malaria free area. Citizens with a British passport do not require Visa's for visits of 90 days or less, meaning South Africa is a very accessible region of the world to visit as a tourist.
Day 1:
Once we had arrived into South Africa, we had a short lay over in Johannesburg before flying straight to Port Elizabeth. We then had a short 1-hour drive from the airport to Amakhala, Private Game Reserve. We then headed straight out on my first every game safari, where we met with our guide Brad. It was fascinating experience, learning about the reserve we were visiting, and looking for clues to find the animals that inhabit the reserve. On our safari, we came across a wide variety of antelope and even caught sightings of giraffes, white rhinos and elephants from a distance, and much faster than expected.
On our drive back to the lodge, we had our first close encounter with a lion and two lionesses. We were able to trail them for about 30 minutes as the sun was setting. I was in complete awe of these beautiful creatures and I knew instantly that I had caught the bug for safari. Once we had arrived back at the lodge, we shared a drink by the fire and dined with all the other guests staying at the lodge before an early night ready for tomorrows early start. Our evening meal was hosted by Wesley, one of the owners along with Robyn Dougans, the sales manager for Amakhala.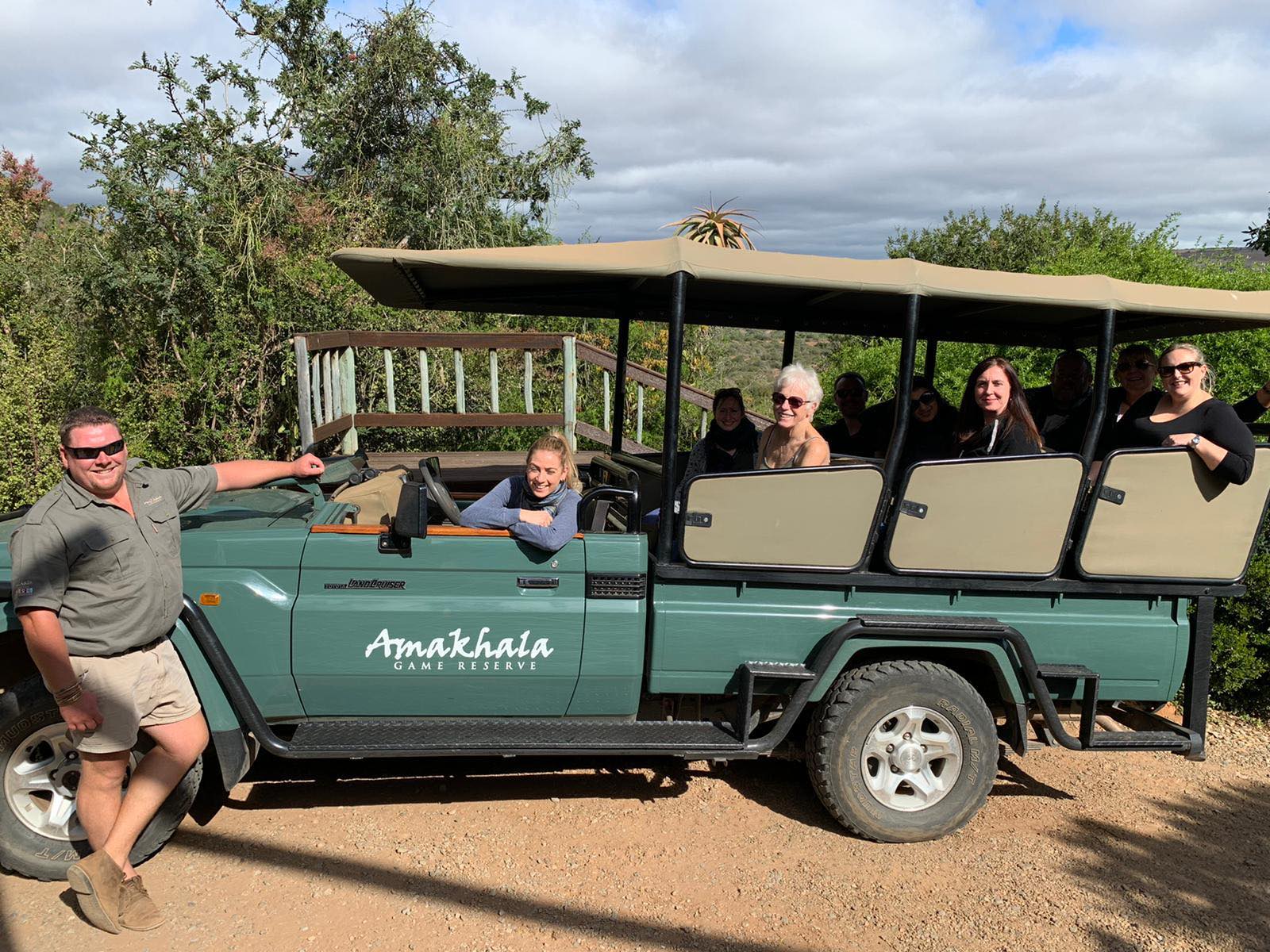 Day 2:
We were up early for our morning safari which started at the typical time of around 5:30am. This is the best time to go as the animals are more active before the midday sun makes it too hot for them. During our morning safari, we had a quick coffee and a muffin, before coming across one of the reserves newest residents, 2 cheetahs, that had only been released into the reserve the previous week. It was difficult to spot them at first as they were camouflaged so well but once we had spotted them, we were able to track them for a good amount of time.
After breakfast we had a short road transfer and checked into Shamwari Private Game Reserve, before heading straight out on our afternoon game drive. This meant we could start ticking off a couple more of the big five. Our first experience was a surreal close encounter with a large herd of elephants, before sharing a moment with three white rhinos which was a truly unforgettable experience. During our afternoon game drive, we were able to view Shamwari's other beautiful lodges, including their incredible 5* luxury lodges, which were suitable for everyone. Later that day, we went for dinner where all meals were served to us in the privacy of our private lodge, with views out to the bush.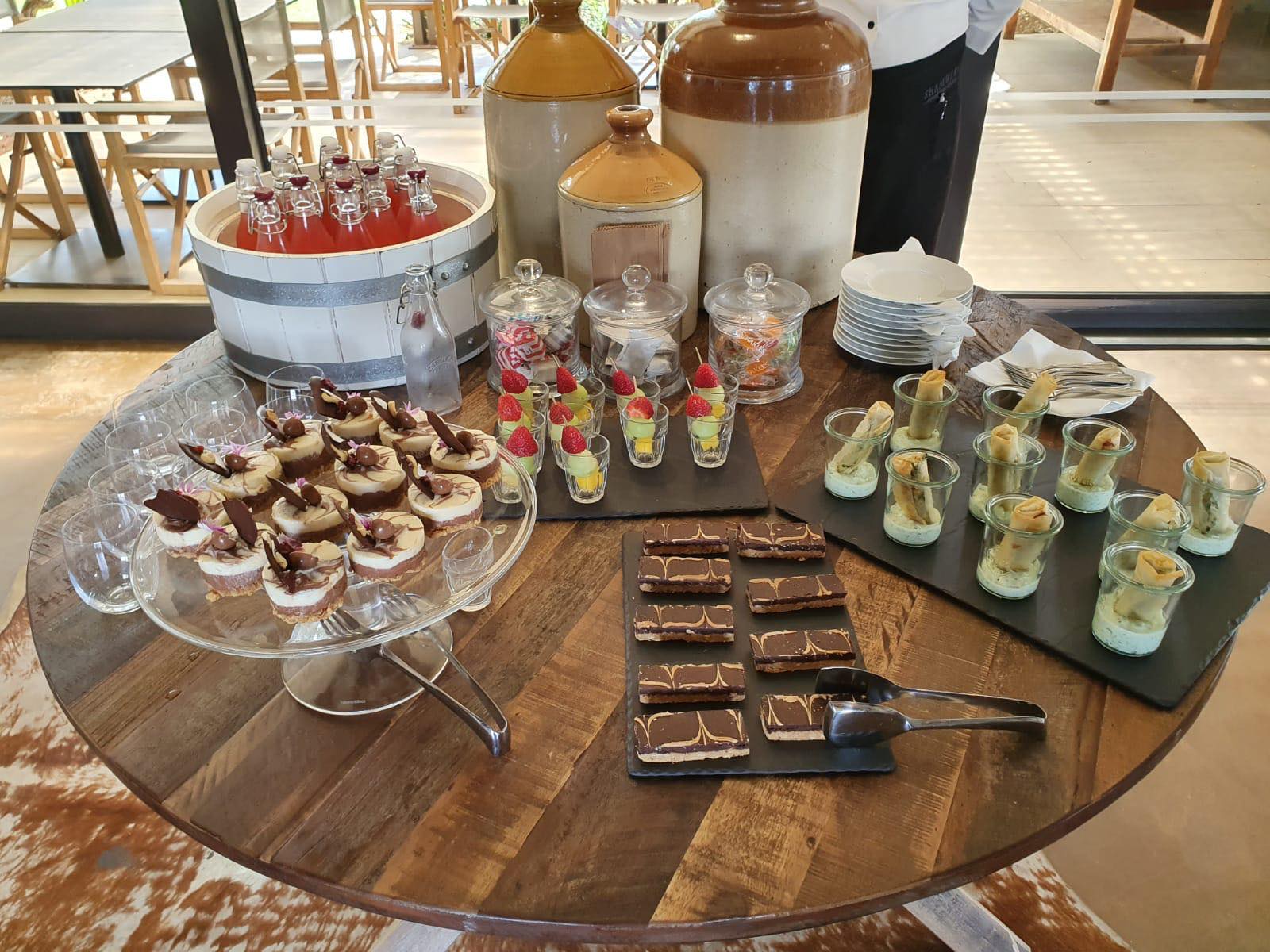 Day 3:
This morning was unfortunately our last day on safari, whilst still having a couple of the big five to tick off. So far, we had seen; lions, rhinos and elephants, so just buffalo's and leopards to go!
Our morning started with another amazing sighting of the white rhino as well as seeing leopards, where we caught glimpses of them from afar. We also managed to track another lion, we were hoped to find his lioness and cubs but unfortunately, we ran out of time. On our way back to the lodge, we stopped off at the Born Free charity centre that the reserve supports to rehome big cats previously kept in captivity and are unable to be released into the wild.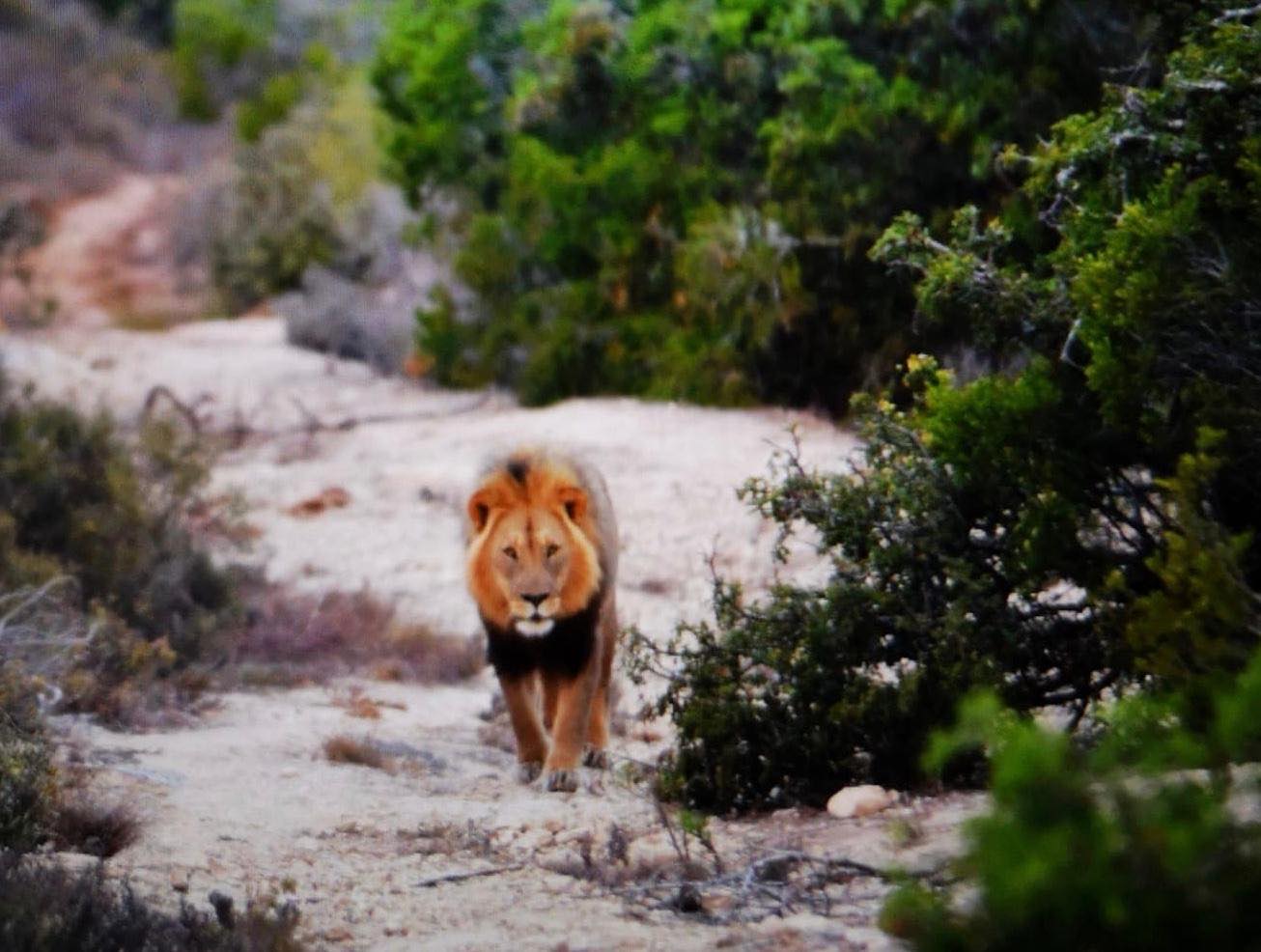 After breakfast, we had an hour road transfer back to Port Elizabeth, a lovely beach town frequented by many native South African's for their holidays. It's lined with beautiful beaches and plenty of seaside cafes and restaurants to dine in. It was particularly windy when we had arrived, so it was a coffee out of the window for me!
Day 4:
Our day started with a drive down the famous Garden Route along the N2, with our initial journey from Port Elizabeth to Tsitsikamma National Park being about 2 hours by road. This route is often booked as a self-drive and whilst I didn't drive in South Africa, the roads are very well developed and they drive on the left-hand side, so it is very easy. We stopped for a couple of hours to explore Tsitsikamma National Park, before a short hike through the rainforest. We also walked the Suspension Bridge at Storms River, where you can book to jump the highest bungee jump from a bridge, if you're brave enough. This area is great for those that enjoy the outdoors, with hiking, kayaking and snorkelling all available here. Later, we continued our drive down the coast to Knysna which was another hour by road before stopping off on route at a beautiful viewing point in Plettenburg Bay where we saw dolphins jumping around in the sea.
Knysna is a gorgeous harbour town, consisting of lots of curious shops to buy your souvenirs to take home if you wish. Our dinner in the evening was at the Dry Dock, only a couple of minutes' walk from the Protea Hotel. I would highly recommend the Protea Hotel as the food, drink and service were all excellent.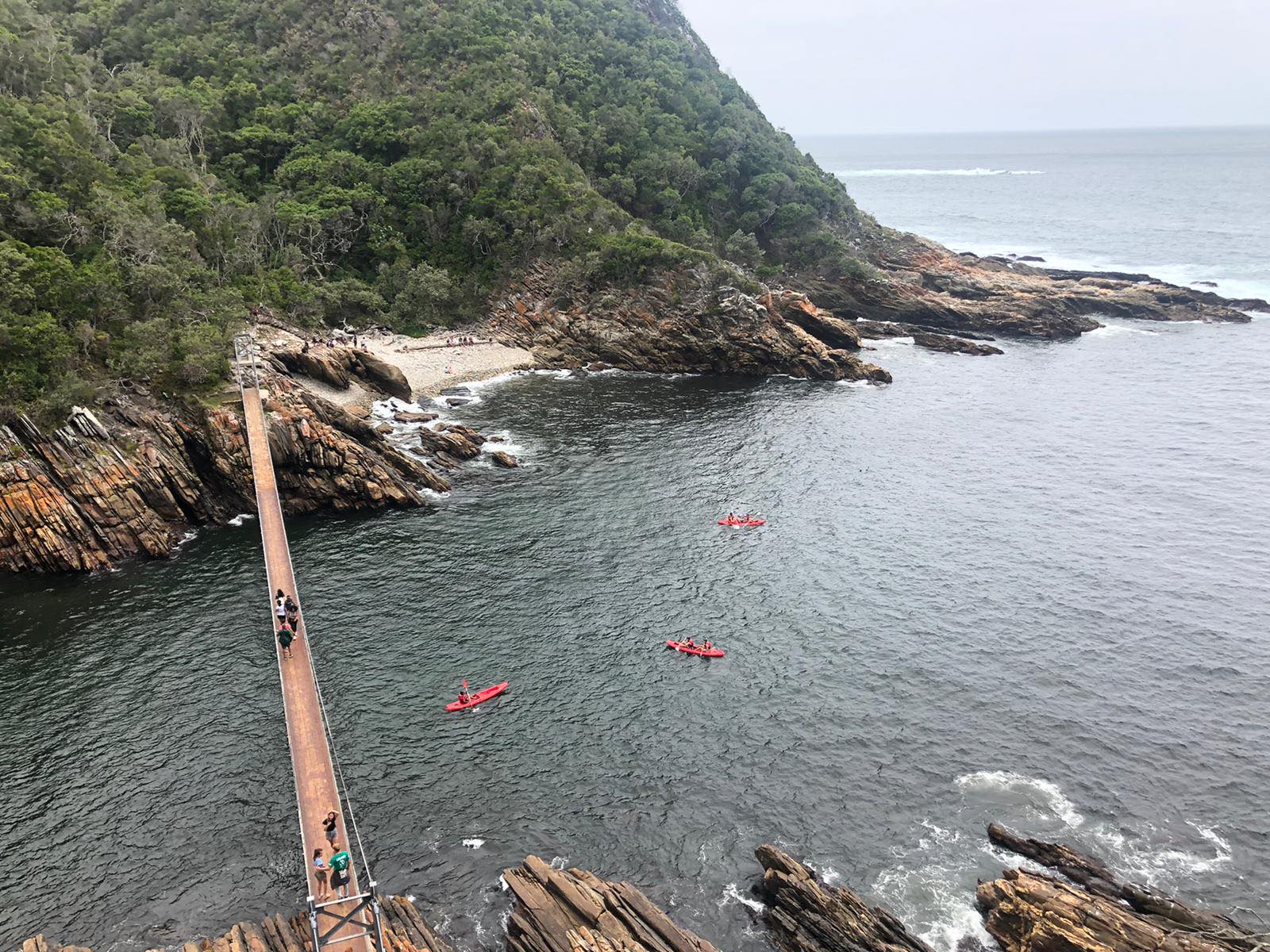 Day 5:
This morning we were due to take a cruise out to the lagoon, located near Knysna, but unfortunately the weather was too windy, so we set off early for Hermanus instead. The drive took us around 6 hours, but when your itinerary is planned, you won't be recommended such a long drive. Hermanus was my favourite stop on the Garden route, browsing local market stalls and walking along the beautiful cliff path in the afternoon. Hermanus is famous for being voted the best place in the world to view whales from land, whales are typically visible from June to December, but we were just a little too late this year.
Staying at the Harbour House Hotel was lovely, with its magnificent sea views and interior, it made our stay wonderful. We later dined at the Harbour Rock Restaurant, which served delicious, locally sourced seafood and was in a fantastic location that made viewing the sunset very special.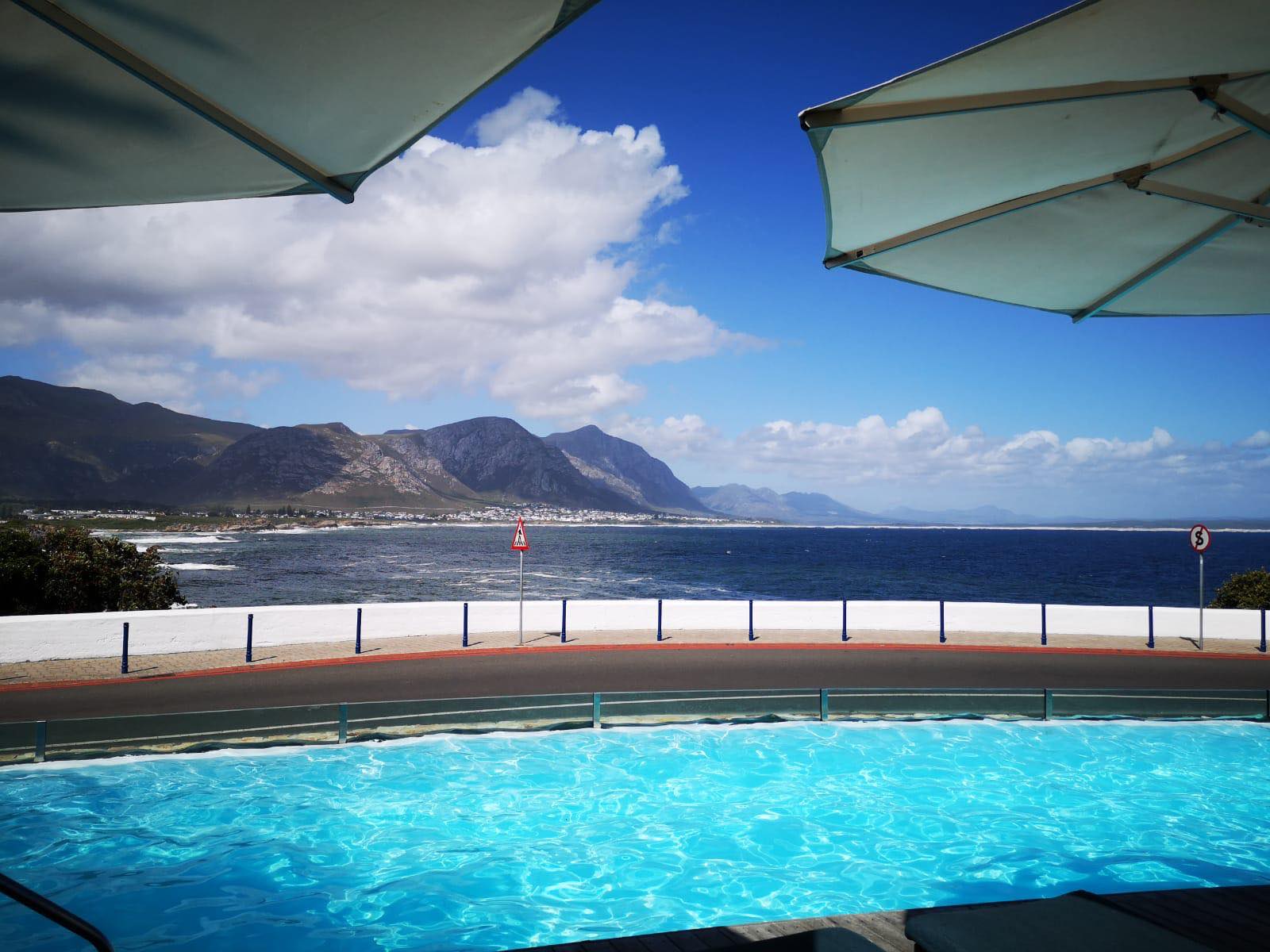 Sea view from the Harbour House Hotel
Day 6:
Today we travelled from Hermanus to Cape Town, which only took around an hour to travel to, but not before stopping off for a little wine tasting in the old French quarter of Franschhoek. For keen wine drinkers, I recommend including a couple of nights in either Franschhoek or Stellenbosch to your stay. The Aruna and Babylonstoren wine tasting experiences here are very reasonably priced, with most experiences charging between £2-£5 per person to sample five different wines, with some even offering money back on any purchases made.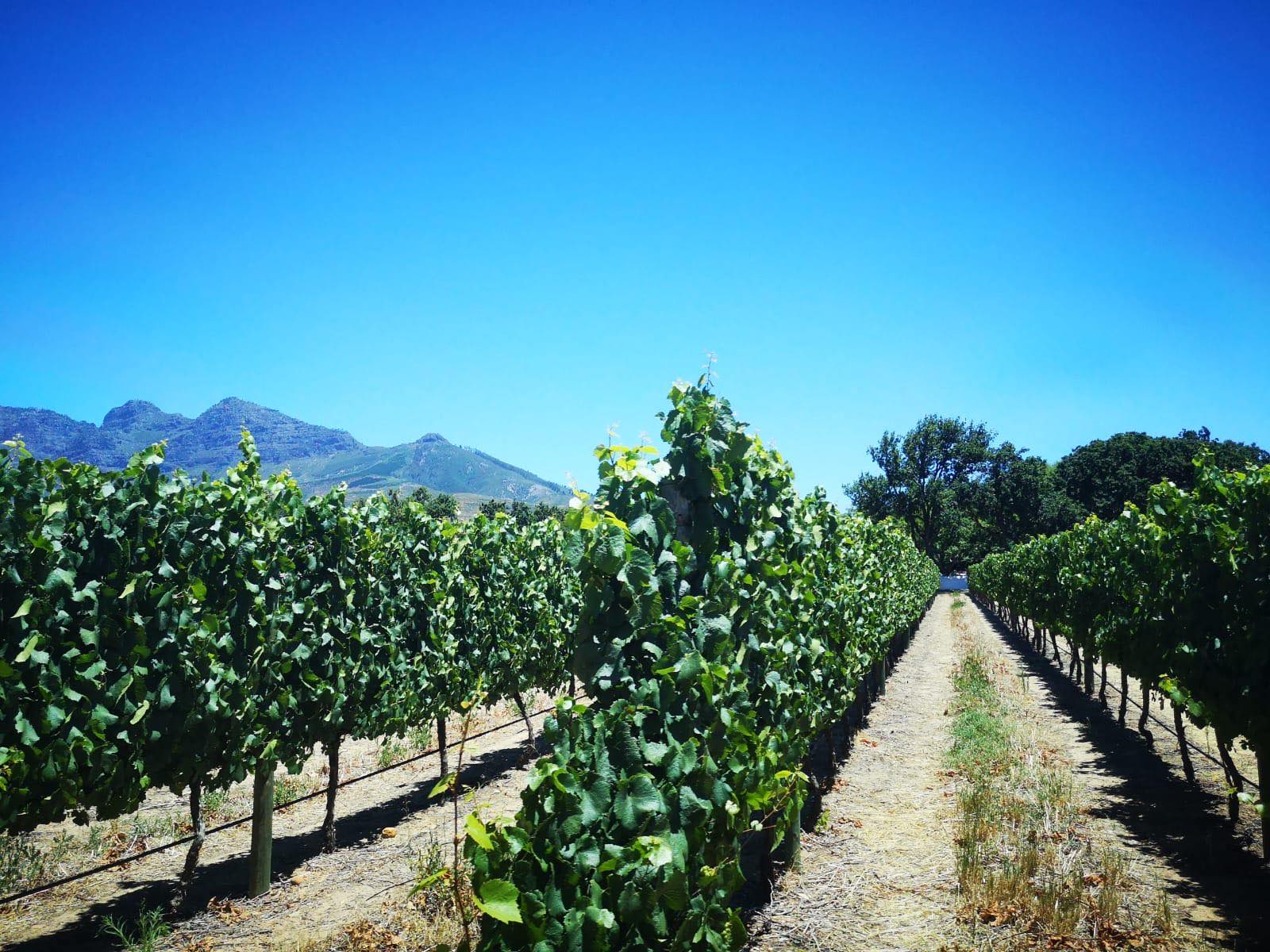 Our evening's entertainment at Gold Restaurant, Cape Town perfectly combined fun and culture with a 14 course African Tasting menu alongside African singing and dancing and were also given the opportunity for everyone to try Djembe drumming. A reminder that any guests that you book with Somak that stay a minimum of 3 nights will get this dinner included, and it's certainly not to be missed.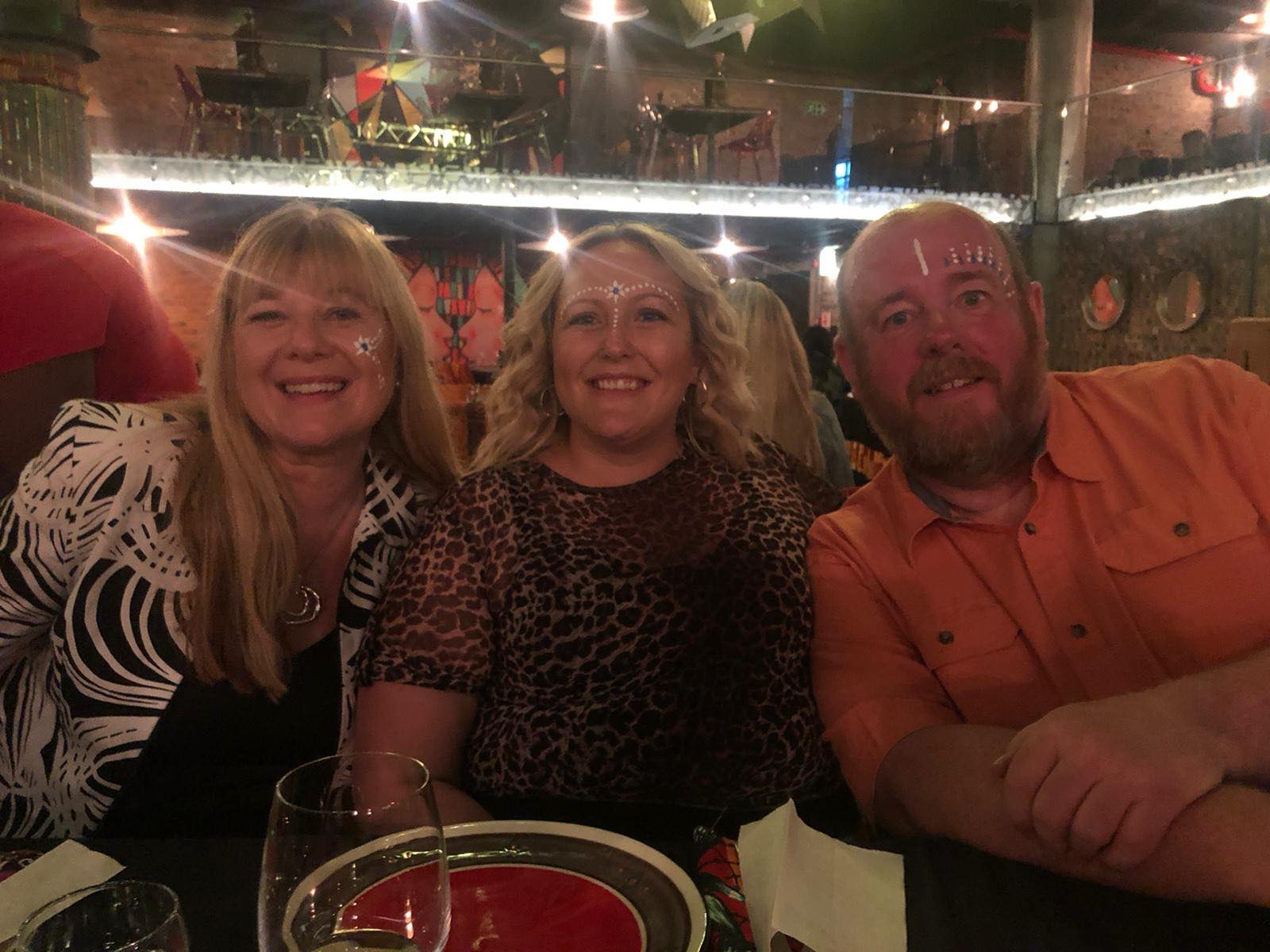 Day 7:
This morning we explored wider Cape Town, taking a drive along Chapman's peak, a beautiful coastal road that has many viewing points that offer amazing views of the city. We later made our way to Boulder Beach to see the famous colony of African Penguins. On our way back to Cape Town, we stopped at the Black Marlin in Simonstown, a restaurant that serves amazing seafood. If you are confident driving abroad, I would highly recommend hiring car, even if it's only for the day to drive around Chapman's Peak and Simonstown.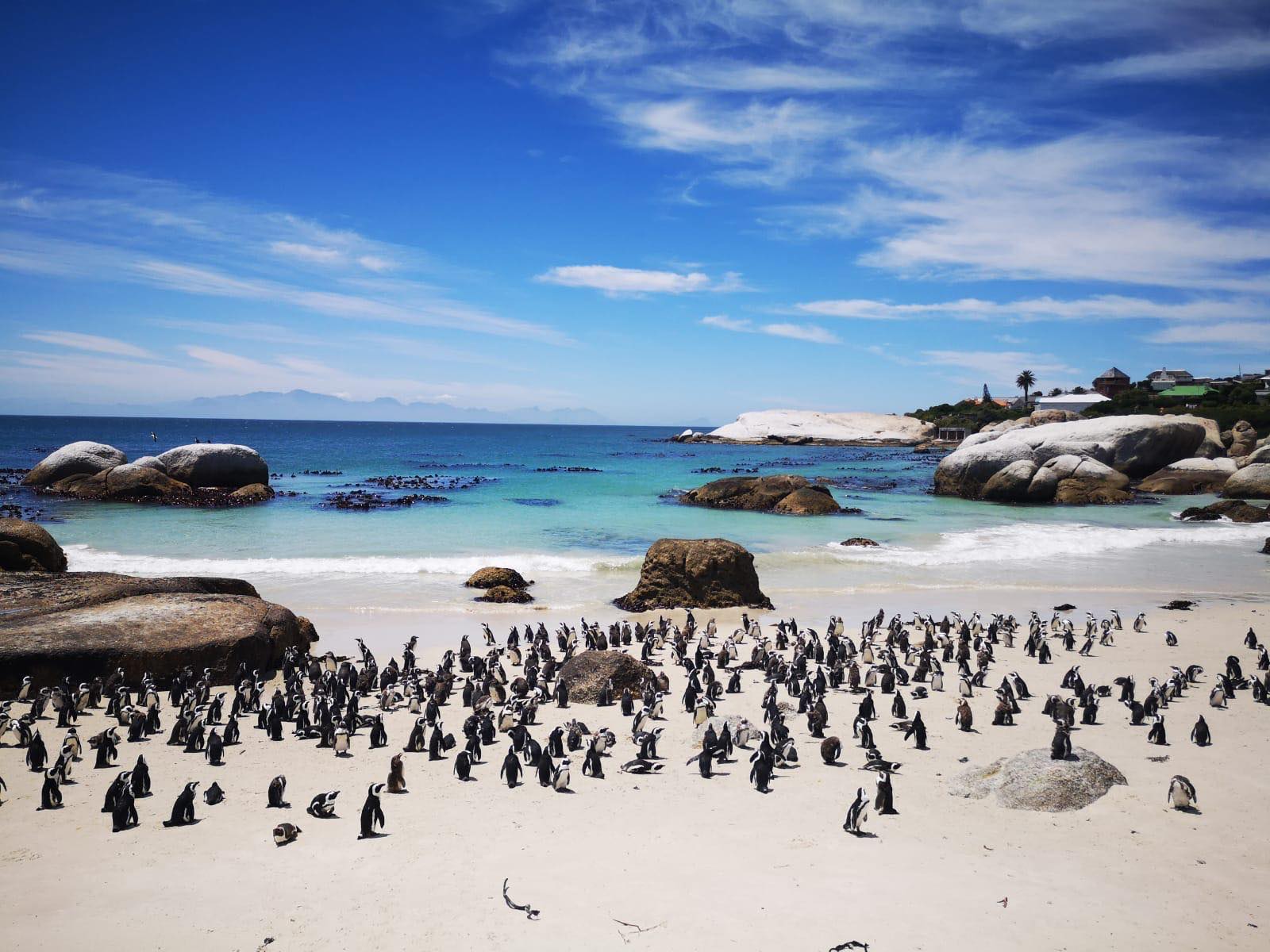 Dinner was served on the Alba where we cruised around the V&A waterfront. This was a nice experience; however, the weather wasn't great which made the water very rough. This isn't necessarily a must do in Cape Town as there are hundreds of lovely dining outlets but it's a nice idea for someone looking for something different and I'm sure it would've been a very different experience if the weather hadn't been how it was.
Day 8:
We were scheduled to take the cable car up Table Mountain this morning but because it was too windy, they unfortunately had to close the cable car. If you're visiting Cape Town for the first time you should schedule in your trip up the mountain early, so that you have plenty of opportunity to reschedule if required. Unfortunately, because it was our only day to visit Table Mountain, we missed our opportunity. Luckily, the ground handlers in South Africa were great at organising an alternate experience for us, visiting Diamond Africa instead, where we were given a demonstration on how diamonds are cut and polished.
In the afternoon, we had a bit of free time, which gave us the perfect excuse for some relaxation back at our hotel for the night at The One & Only Cape Town. We were hosted by sales manager, Wendy Dean at their onsite restaurant, which serves a delightful South African cruise.
There is also an on-hand wine connoisseur who will happily make recommendations for your dinner, even if you're not staying at the hotel. You can make reservations for any of their restaurants if you are looking for something special.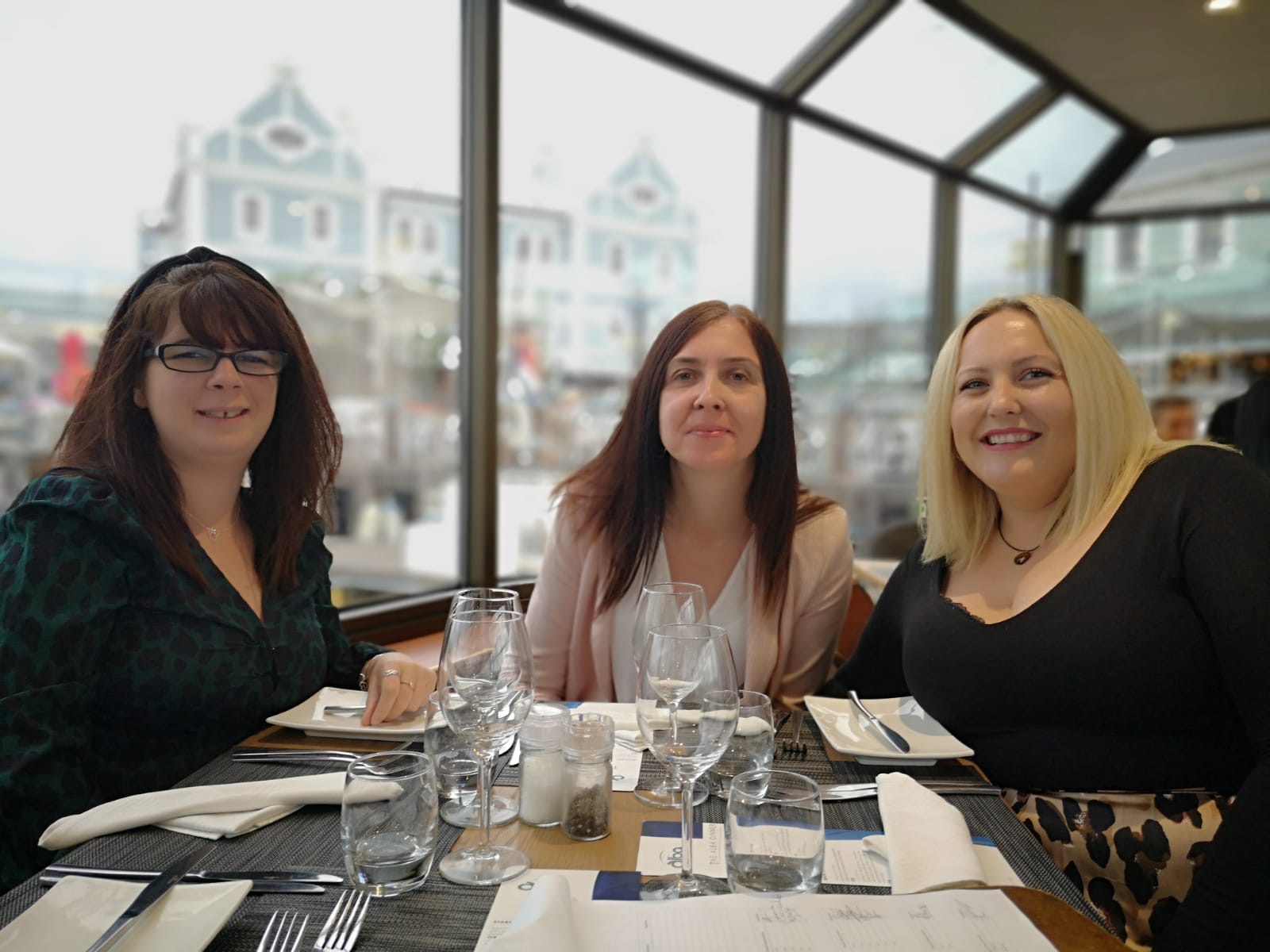 Day 9:
The morning of our last day in South Africa came around far too quickly, but luckily for us the surprises were not finished yet. We got the amazing opportunity to fly over the city and coastline of Cape Town in a helicopter, a perfect high to end our South Africa trip on.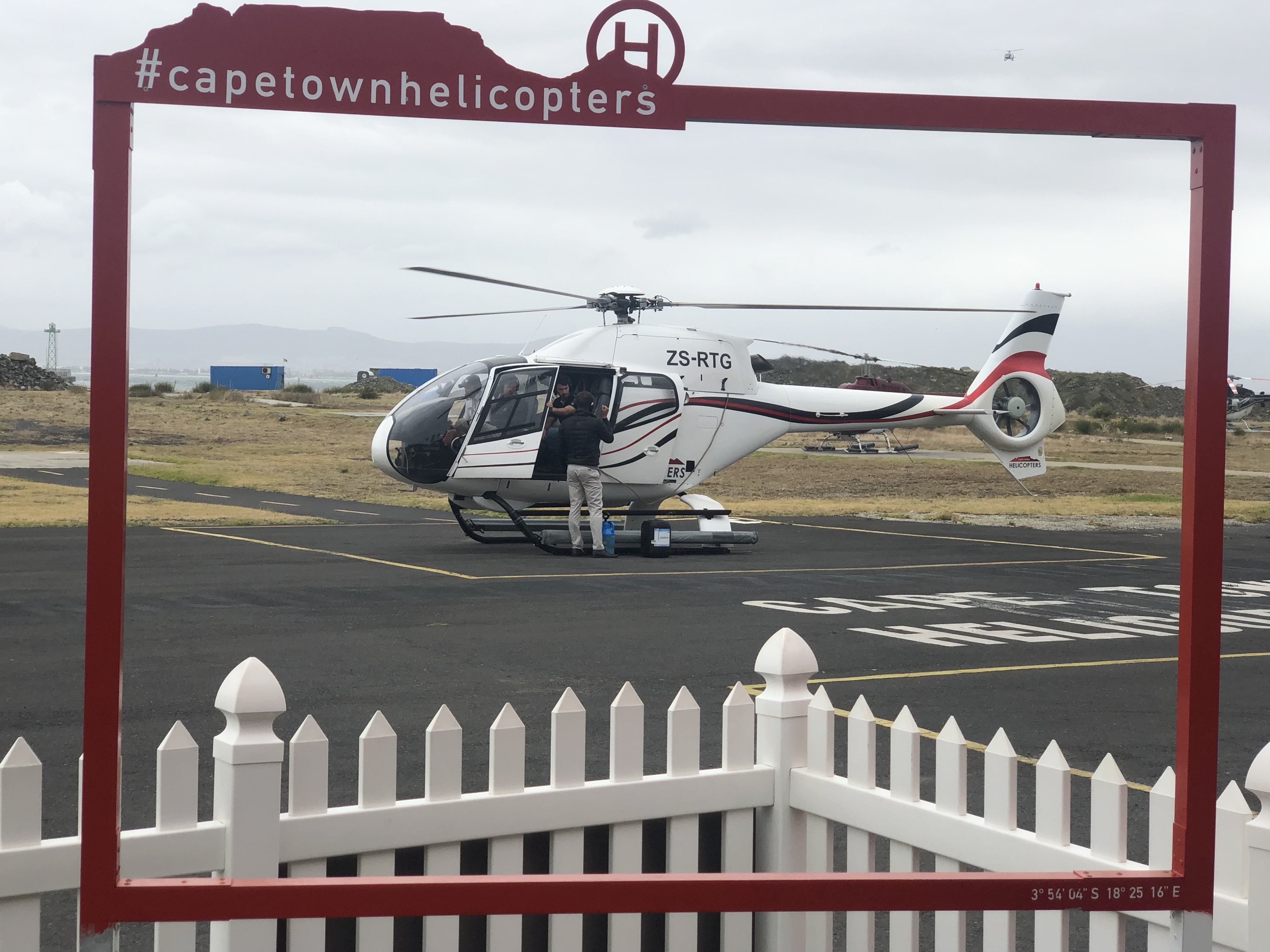 Paul Baty from Lime management had very kindly arranged for us to all fly home in Club World, with the BA business class lounge having plenty of space and complimentary food and drinks available. This was my first experience of BA Club World and I was very impressed with the cabin and the service, and I managed to sleep for most of the way home.
Hannah's Destination Top Tips:
- Due to delays at immigration on arrival into South Africa I would always recommend at least 3-hour connection as a minimum for connecting flights.
- As you are out for long periods of time on Safari pack plenty of layers, first thing in the morning and last thing at night it can be very cold but as the sun rises it can be very hot, therefore layers are necessary to remove or add depending on the weather. I would also recommend a scarf and sunglasses to prevent sand and dust getting in your eyes and mouth.
- Buy your souvenirs in Knysna and/or Hermanus where they are much more reasonable than Cape Town or when on safari.
- When in Cape Town be sure to schedule in Table Mountain and / or Robbin Island early on in your stay so that either can possibly be rebooked if weather stops your trip going ahead.
Conclusion:
If you haven't been to South Africa, it is a must for all discerning travellers. I knew I would love the country, but I didn't realise how much. With so much to see and do there really is something for everyone and is completely safe to travel around South Africa. I would happily recommend to all, including families with younger children. The highlight of the trip for me was the Harbour House hotel in Hermanus, which I can only imagine is even more magical during whale season. The Gold restaurant in Cape Town was fantastic and is also complimentary to all guests staying 3 nights or more in Cape Town. I now feel very confident in talking about and recommending South Africa as a destination.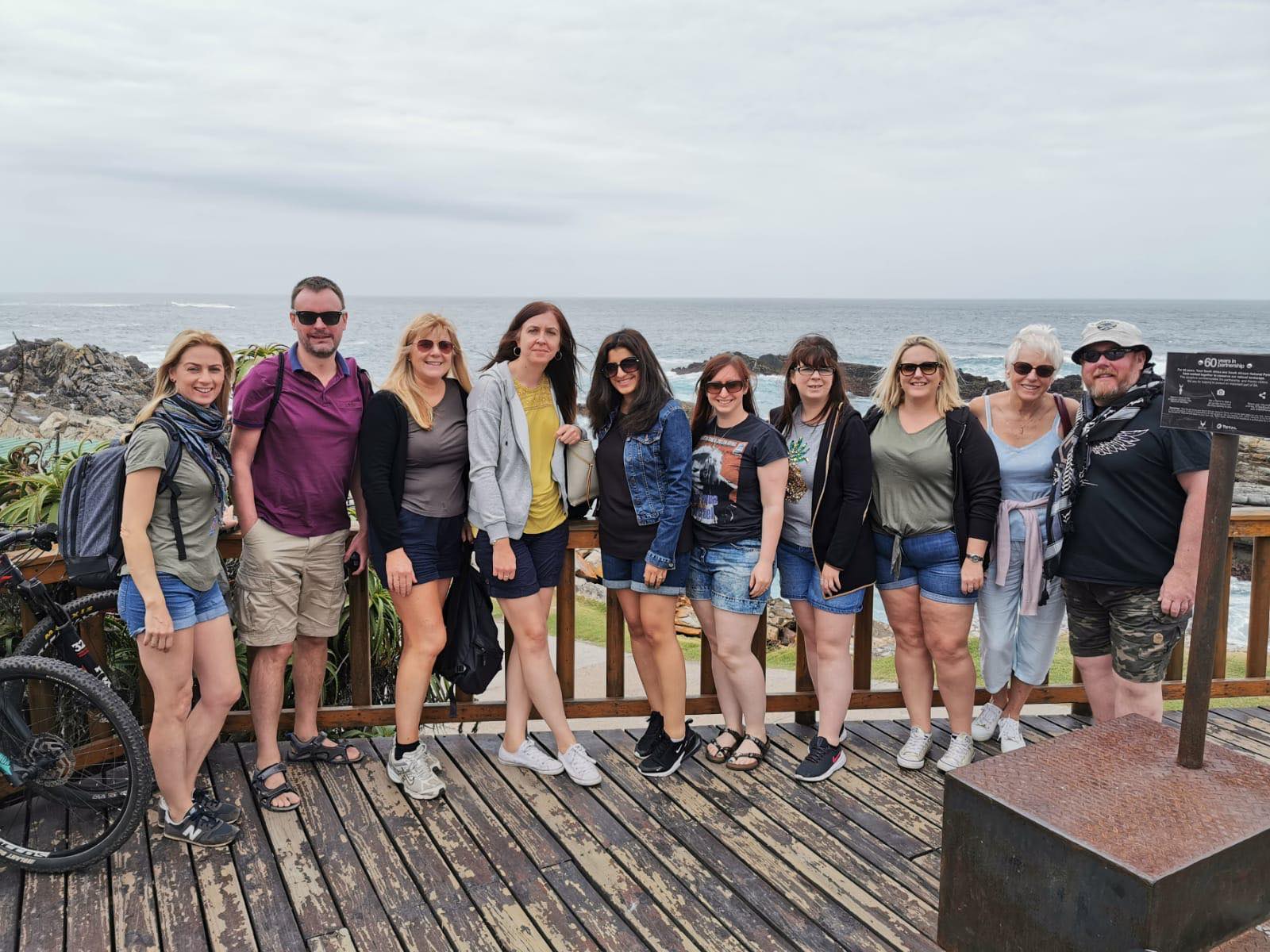 Speak to Hannah and the team about your South Africa holiday.
Contact us today:
☎️01225 777 227
This email address is being protected from spambots. You need JavaScript enabled to view it.
Send us a private message on Facebook