Must-sees in Myanmar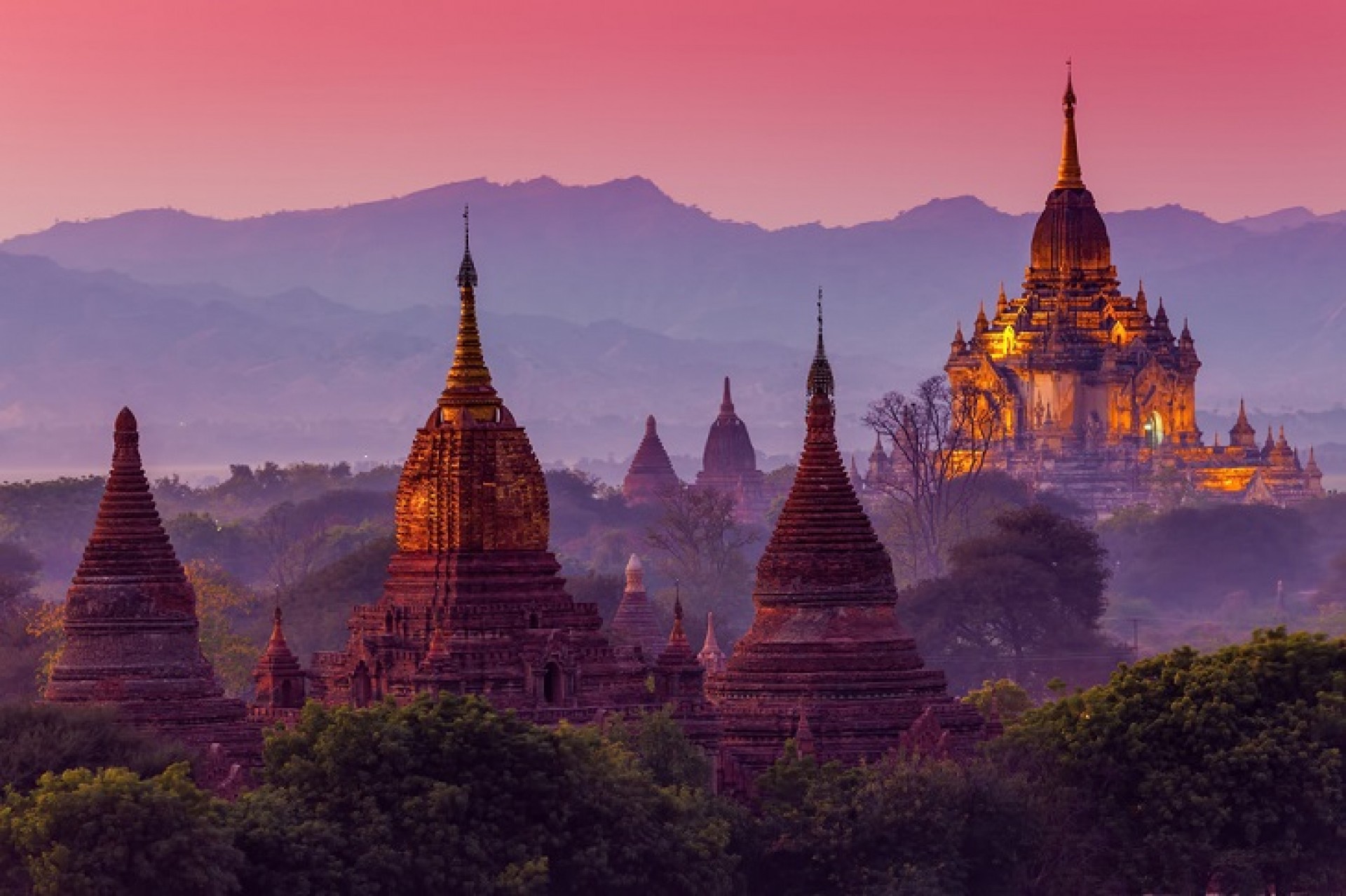 Myanmar – formally Burma – a magical gem still shrouded by the mists of time. Or is it? As the country has steadily begun to open its doors to tourists, the secret's out about this unique and enchanting destination…
Now more than ever is the perfect time to experience the beauty and diversity of this fascinating country. Nick, our operations manager, has been lucky enough to visit Myanmar twice, returning enchanted by the hospitality and optimism of its people. For the trip of a lifetime, discover his must-see locations here.
Yangon
The former capital Yangon is bursting with history and culture, and easily reached by a one hour flight from Bangkok. Yangon is navigable by foot, and nestled amongst the spectacular architecture are many interesting local markets to explore. The highlight of the city is the remarkable Shwedagon Pagoda. Standing 90 metres tall, this golden Buddhist pagoda visually shimmers and changes colour according to the time of day. It is fascinating to stand quietly, and watch the locals of all ages show their devotion to the Buddhist religion. While here the iconic Strand Hotel in Yangon makes a fantastic base to explore the city; an impressive all-suite hotel in an English Colonial style with a tempting pool perfect for cooling off from the heat of the day.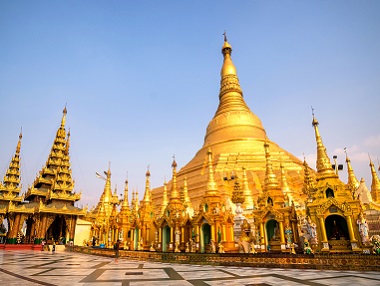 Mandalay and Bagan
In the centre of Myanmar is Mandalay, the perfect gateway to the intriguing ancient capitals dotted around the vicinity. For a change of pace in your itinerary, head down the Irrawaddy River on a leisurely cruise. Observe rural life unchanged for many years, and relax as you cruise toward Bagan. For a once-in-a-lifetime experience, take a hot air balloon flight at sunrise over a dazzling array of well preserved temples dating back to the 11th century, and see the ruins of ancient monuments glittering below.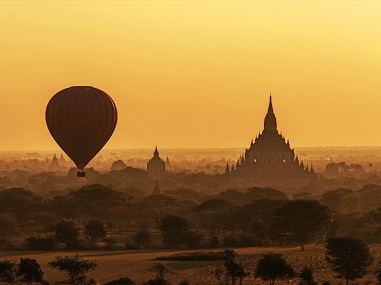 Inle Lake
The highlight of Burma is undoubtedly Inle Lake. It is one of the most photogenic locations in the world. The vast freshwater lake is home to floating villages, sunken pagodas and unique fishermen who have learnt to row their hand-made wooden vessels using only one leg – a skill that has to be seen to be believed! Here you can stay at the Inle Princess, an exquisite teak property with private balconies, offering breathe-taking views of the sunset over the lake itself.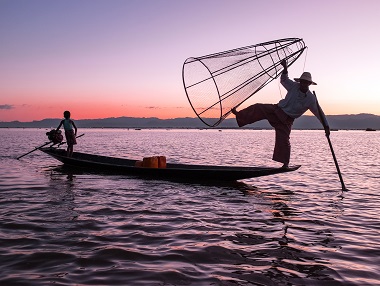 CONSIDERING SOMETHING SIMILAR?
For inspiration, advice and to discuss your travel plans further, speak to our holiday experts at Howard Travel.
T: 01225 777 227 | E: This email address is being protected from spambots. You need JavaScript enabled to view it.