Safari for beginners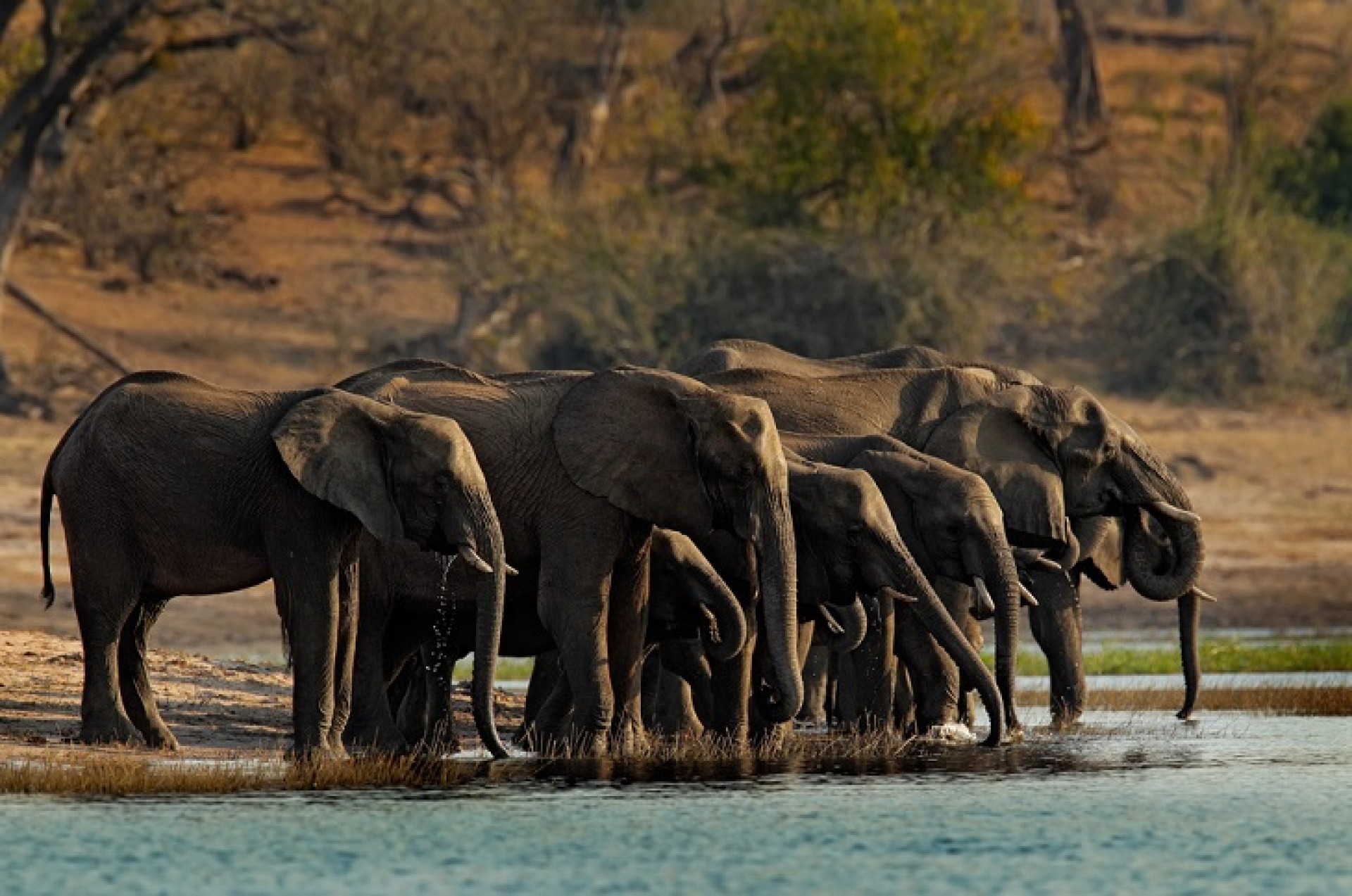 Our sales advisor Amanda has just returned from an action-packed adventure in Botswana, with African Pride and Belmond Safaris. From leopard tracking to a flight in a helicopter, discover more of Amanda's jaw-dropping experiences and find out what really happens on safari here.
The journey to our first destination was quite an experience! We began with an early start, flying from Cape Town to Maun in Botswana. From there, we flew into Chobe National Park on what I can describe as a flying crate – a 12 seat propeller plane. Chobe National Park is on the Savute Channel, an area which was once a great lake that has long since dried up.
Our first game drive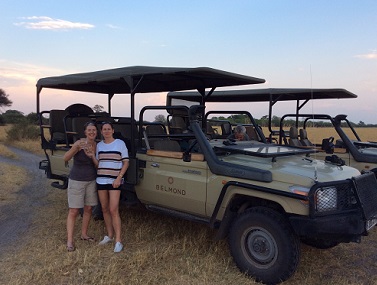 After receiving a wonderful greeting from the staff singing to us at the Savute Elephant Lodge, we headed out on our first Game Drive. Our rangers/ guides were excellent – just ten minutes out of camp we spotted a lion and lioness, shortly followed by wildebeest, African elephants, steenbok, impala and the national bird of Africa, the kori bustard. As it is not a private reserve, everyone must return to camp by 7pm, where we enjoyed a sumptuous meal prepared by camp chefs.
The lodge is housed on raised wooden platforms, providing great views of the park below. Our guides spotted a leopard and a jackal prowling into camp under the cover of darkness, along with glowing eyes peeping out from the trees which turned out to be hyena. After an eventful first day, we retired to our four poster beds!
Leopards and luxury lodges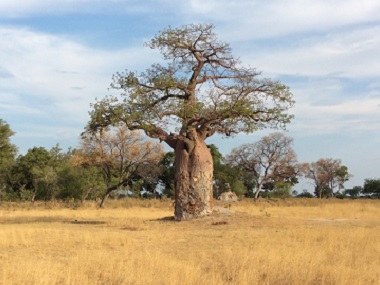 After a refreshing sleep, we were out at 6:30am for a second game drive. Different species come out in the morning to the evening, providing a completely different experience for us. Our ranger followed fresh leopard tracks into the bushes, tracking the rest by foot (with the keys in the Jeep in case!). Returning a few moments later he drove us to the located animal, devouring a guinea fowl for its breakfast! This rare sight was followed by more amazing spots on an afternoon drive; a family of an endangered species of wild dogs, a warthog and red and yellow beaked hornbills were among the wildlife we encountered. We finished the day with a wonderful 'sundowner', drinking our favourite tipple while enjoying the sun setting in the distance.
This morning we headed to the airstrip and flew to 40 minutes down to Belmond Eagle Island Lodge, situated in the Okavanga Delta. Having recently undergone a complete renovation the luxury lodges are absolutely stunning, with beautiful furnishings and an infinity pool on each private decking looking out over the Savannah. Another game drive led us to baboons, giraffes and many zebras, completed by a famous Baobab tree! We took our time - as it is a private reserve, you will never see another vehicle on your drive and there is no deadline for arriving back to camp.
Navigating the Delta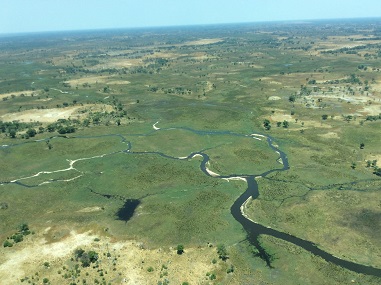 Today we ventured out on a mokoro boat trip along the waterways of the Okavanga Delta, in traditional vessels similar to a hollowed out wooden canoe. This is a truly unique experience... the sun rises as you make a slow journey down the river, surrounded by an abundance of bird life. The peace and tranquillity is so different to the motorised game drives, and I can't recommend it enough.
The day was topped off by the highlight of my trip – a 20 minute helicopter ride over the Delta for a birds eye view. Eagle Island Lodge is the only camp in this area with a permanent helicopter onsite, ready to whisk you away!
A barge trip and goodbye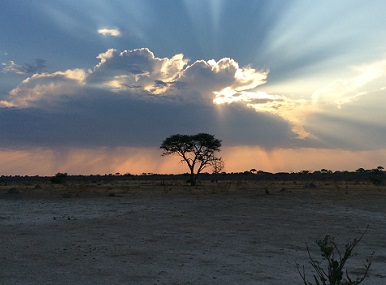 On our final morning, we embarked on a barge trip sailing up the Delta, where we could try our hand at fishing. Although one our group managed to catch three catfish, the rest of us were not as fortunate, catching nothing more than some brown reeds and rushes! Between catches, we saw a huge crocodile, a family of hippos, and elephants. The bird life in this area is superb, and while sipping our sundowners, we viewed many fish, eagles, heron, and even an owl.
We enjoyed a lovely final dinner before our long journey home. After a truly wonderful trip that I wouldn't have missed for the world, it was time to bid farewell to Botswana. I hope one day to return to this amazing and diverse part of the world!
For inspiration, advice and to discuss your travel plans further, speak to our holiday experts at Howard Travel.
T: 01225 777 227 | E: This email address is being protected from spambots. You need JavaScript enabled to view it.