City breaks. The possibilities are endless
Thankfully our experts can ease the decision-making process by helping you plan a city break that's unique for you. Immerse yourself in a different culture just a short flight from home with a European city break to Paris, Reykjavik or Dubrovnik.
Or, for a city break across the pond, explore iconic cities such as Boston, New York, Chicago and Toronto.
Take a look at our some of our favourite city break destinations below:
Paris
A classic romantic city break choice and its easy to see why. Paris is filled with stunning architecture, fantastic food and high-end fashion stores. Paris is also packed with culture, hosting some of the best art galleries in the world, and plenty of world-famous landmarks like the Eiffel Tower, The Arc de Triomphe and Notre Dame. A flight from London Gatwick to Paris takes just over an hour, there's also the option of taking the Euro Star train or driving across to France using the Channel Tunnel. These fantastic transport links between France and England make Paris not just one of the most romantic cities but also one of the most convenient cities to visit.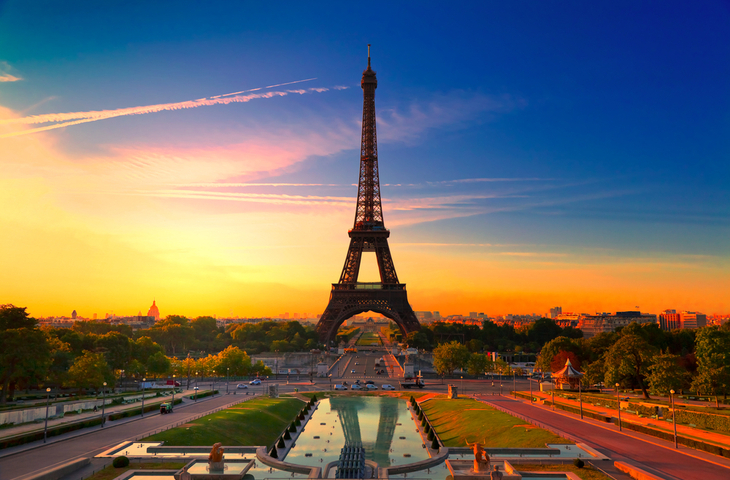 Venice
There is nothing more magical than a few days roaming around Venice. With stunning architecture, iconic sites and historic attractions, even a night at the world most historic opera house "La Fenice", there is something for everyone!
The great thing about this city that the tourist sights are all close together makes exploring very easy. You can tick off major sights such as St Mark's Square, the nearby grand Doge's Palace and the Campanile Bell Tower, which offers unobstructed views of the city, easily due to their close location. Then make sure to include the bridge of sighs and if time allows take the ferry across to the island of Murano that is renowned for its tradition of glass making.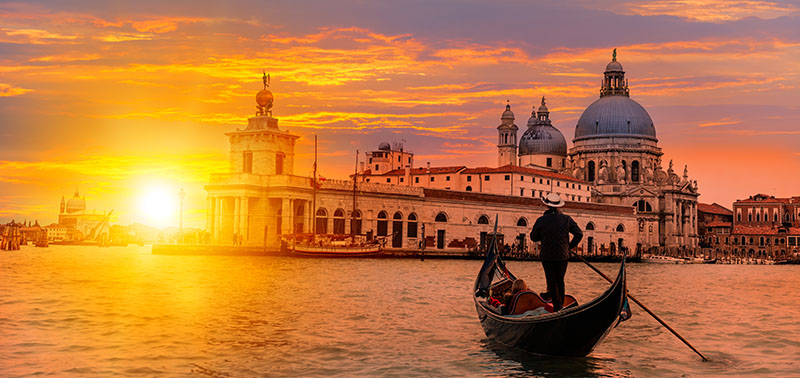 New York
New York is a place everyone should visit once in their life. Famous for landmarks like Central Park - there is so much to do in the incredible 250-acre park in the heart of Manhattan. Ride the carousel, hire a bike, visit the Zoo or ice skate in winter months on the lake. Take a walk along Broadway and pick from a huge number of theatres & shows, hop on the Staten Island ferry and sail past the Statue of Liberty, shop till you drop in Macys, Bloomingdales or Tiffany's or get the best view of New York from "Top of the Rock at the Rockefeller Centre.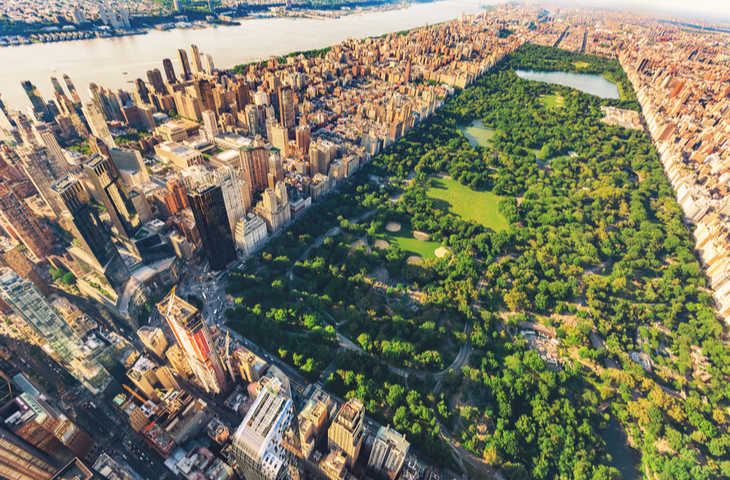 Dubrovnik
Game of Thrones fans may recognise several sites in the Dubrovnik's Old Town which were used as set locations for King's Landing. It's easy to see why they choose to film here, the Old Town famed red roofed buildings make Dubrovnik an alluring city break destination. You can see the red roofs in all their glory, contrasting with the expansive blue Adriatic Sea, from the Dubrovnik Cable Car.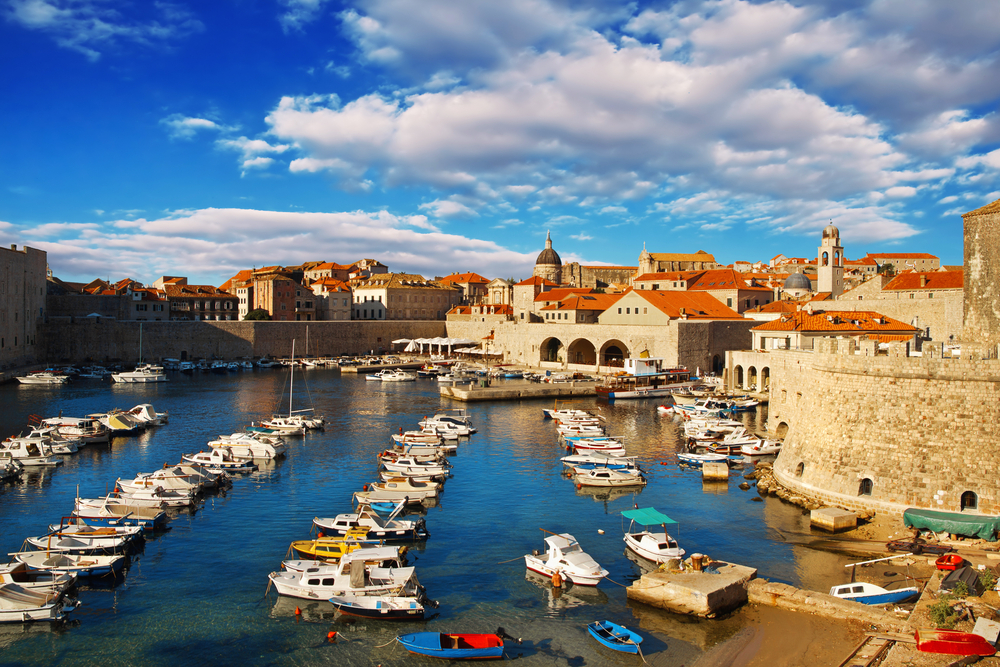 Milan
A fashion-lover's paradise, stylish Milan is modern and vibrant, yet still manages to keep its past alive with a well-maintained historic complex and some impressive, newer architecture. Milan is the perfect combination of sophisticated living and captivating exploring.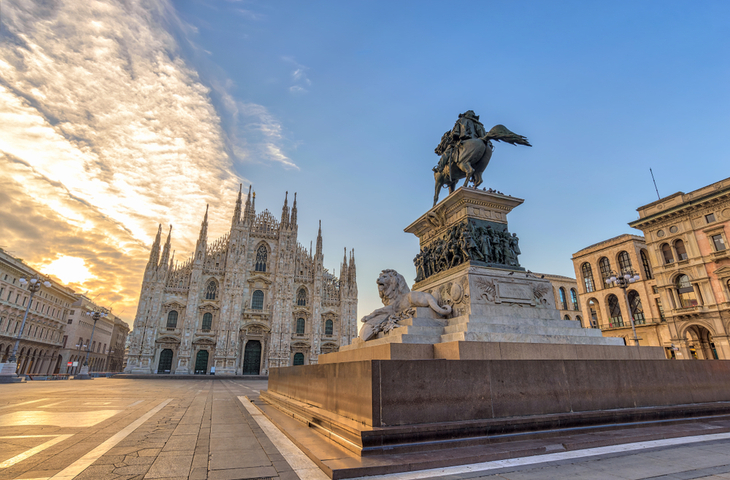 Las Vegas
Las Vegas holidays are all about glitz, glamour and living the high life in Sin City. Try your luck in the casinos, watch a show or just party all night long, the lights never turn off and the music never stops! Las Vegas holidays don't always need to break the bank though. We often have some great package deals for short breaks to Las Vegas, so you can experience a taste of Sin City life.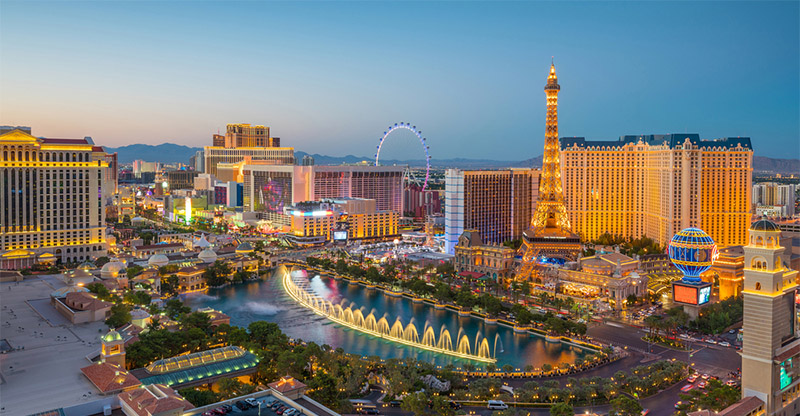 Thessaloniki
Thessaloniki – a vibrant, lively city has achieved something of a renaissance following the award-winning redevelopment of its waterfront. The people of Thessaloniki love to party and socialise with a busy bar or restaurant on every street corner.
If you have time after enjoying Thessaloniki's busy bar and restaurant scene there are plenty of historic architecture and landmarks to take in. Roman, Byzantine and Turkish architecture reflect Thessaloniki's rich and varied history. On the seafront, you will find an imposing statue of Alexander the Great. This area of Greece is ancient Macedonia, birthplace to Alexander, one of history's most renowned figures.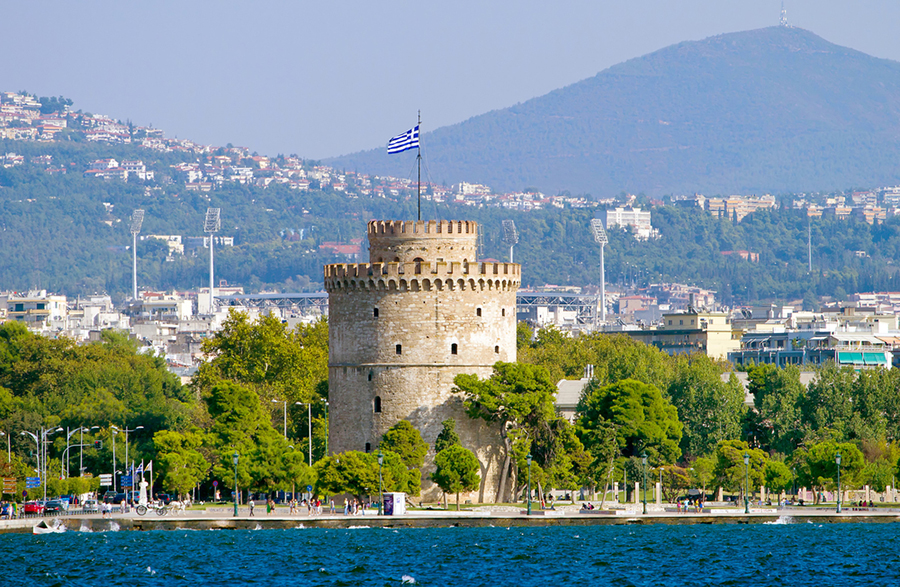 Dubai
Dubai has become one of the most sought-after luxury holiday destinations in the world. All year-round glorious sunshine makes Dubai ideal for a spot of guaranteed winter sunshine within an eight-hour flight of London. Jumeriah Beach is the longest beach in Dubai and is home to numerous All-Inclusive hotels.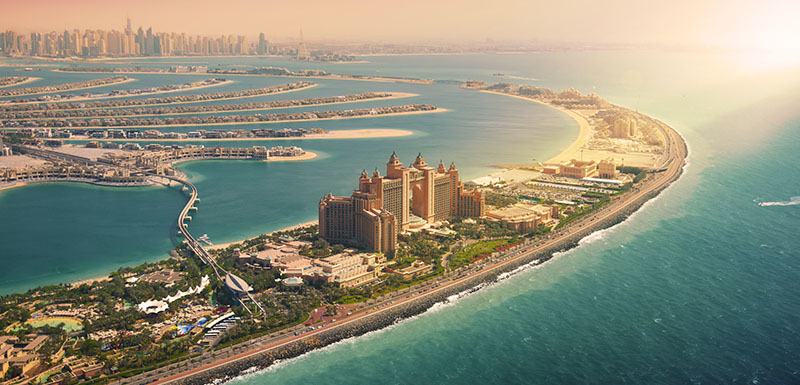 Reykjavik
With regular flights to Reykjavik, Iceland is easily accessible as a city break or a longer stay. Reykjavik has become one of the most popular places to spend a few days with its stunning scenery, breath-taking landscapes and alternative attractions it's no wonder why.
Enjoy a natural spa experience in turquoise lagoons, observe spectacular waterfalls and bubbling geysers, or go on a whale watching tour before venturing deep into the Icelandic countryside where you have the best chance of seeing the Northern Lights.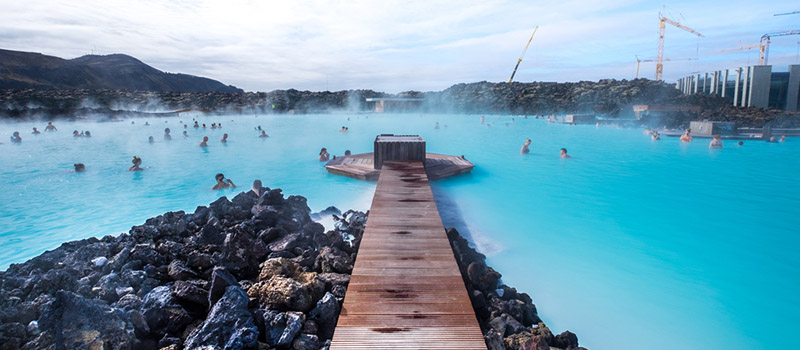 Marrakech
The famous 'Red City', Marrakech is known for its vibrant souks, magnificent mosques, towering minarets and pretty medinas - not to mention its circus-like squares filled with snake charmers, street food and story tellers. Marrakech's emerging spa scene makes it the perfect place to be pampered whilst enjoying some Moroccan culture.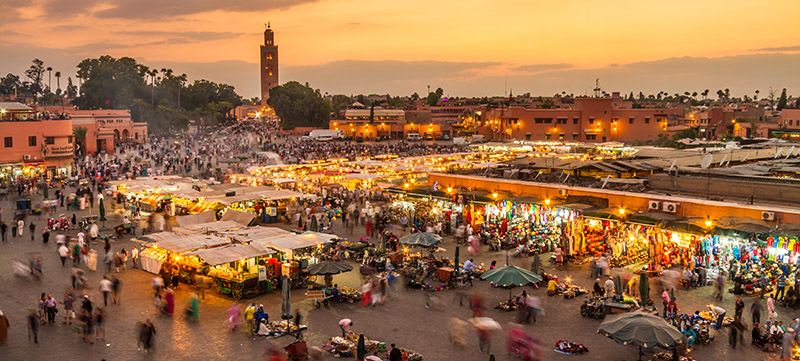 Lisbon
Soak up the sun, appreciate the culture and experience copious amounts of delicious cuisine on a city break to Portugal's capital city. Spend your days wandering through the rustic city streets or take a trip to one of the sandy beaches on the coast. Whether you're seeking a sun-soaked city break, party holiday or family adventure, Lisbon has everything you need for the ideal getaway.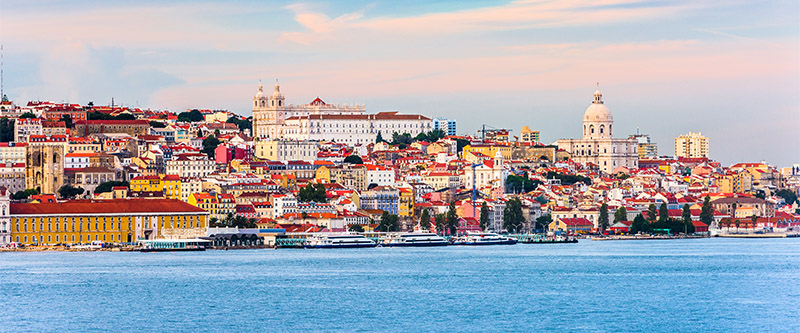 Amsterdam
Amsterdam is one of the most popular city breaks in Europe; and also one of the cheapest. There is something for everyone in Amsterdam. The Dutch capital works as a cheap weekend away for partying youngsters or as a gallery-packed city break for culture lovers. It's equally as good for a weekend of idle wandering along the canals and cobbled streets.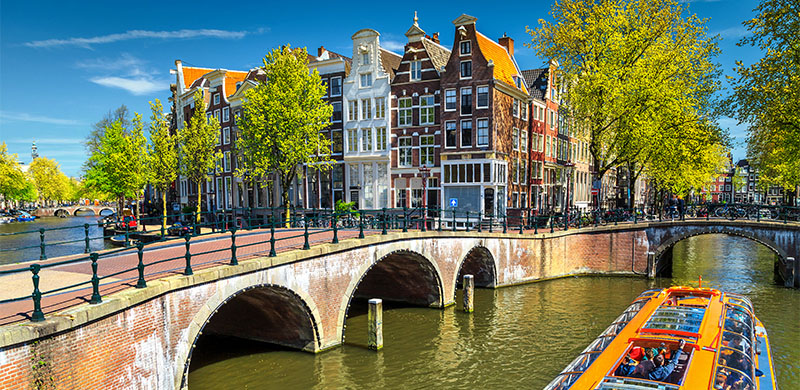 Barcelona
During a Barcelona break, you can hit the sands in the morning before the crowds arrive, then discover the city's architectural gems and museums by day, before sampling a plethora of irreverent bars at night. What more could you ask for? The city is both characterful and colourful, from the quirky Gothic Quarter, to the bustling shops and bars of The Rambla, through to the modernist buildings of The Eixample.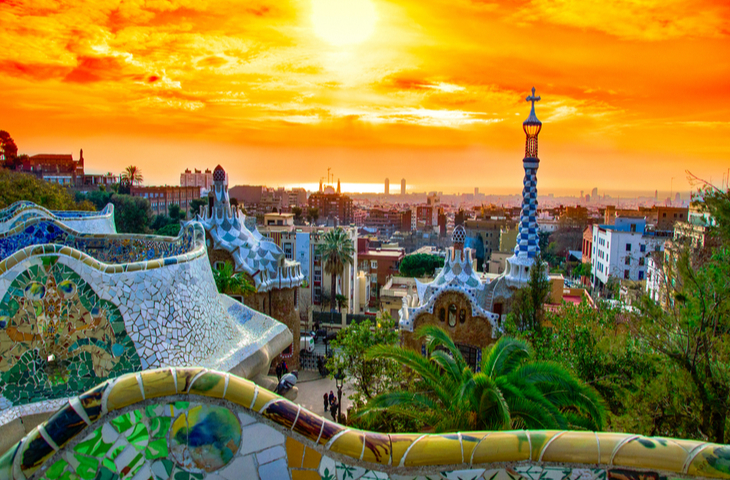 Rome
Rome is a great city to visit and explore for a few days, Italy's capital is full of life and history. The city showcases ancient ruins where past meets present architecture. The city centre is listed as a UNESCO World Heritage Site, with a number of its iconic attractions topping the list of tourist destinations. Must see are the breath-taking Colosseum, a stunning amphitheatre right in the centre of the town, along with the Roman Forum, The Vatican and Sistine chapel that is best known for the painted ceiling by Michelangelo, the Spanish steps and the Trevi Fountain
London
Perhaps one of the greatest cities to explore is right here in the UK. London breaks will whisk you away to some of the world's most famous landmarks and historical attractions, from Buckingham Palace and Tower Bridge to the West End and the London Eye. This vibrant capital city is at once contemporary and steeped in history, making it the perfect city break destination. Ask any Londoner what to do in London and they will give you a lengthy list of interesting bars and things to see escaping the ques.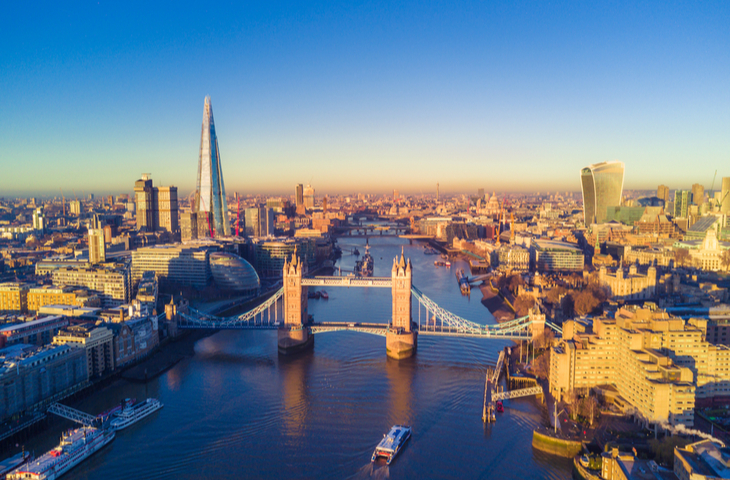 Prague
One of the major draws of this destination: prices are low, so you can easily find a weekend in Prague for under €250, staying in a four-star hotel. This makes it a doable destination if you're on a tight budget, or you want to impress your partner! Famous for its beer and world-class architecture and enchanting old town streets, Prague is a city that can be enjoyed any time of the year.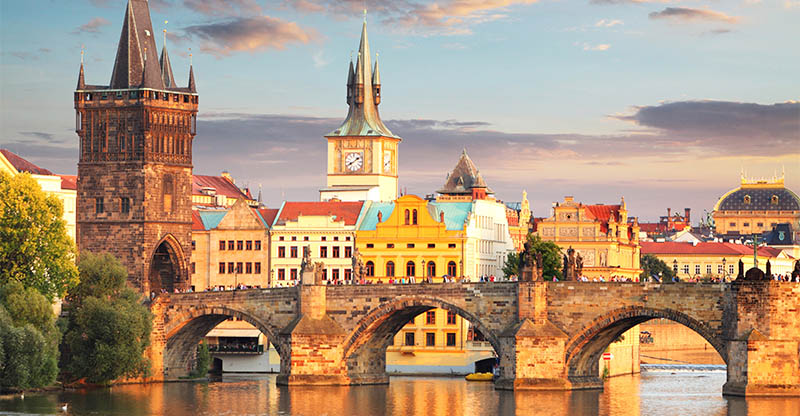 Dublin
Soak up Ireland's famous culture and friendly atmosphere on a Dublin city breaks. Ireland's capital city is home to Dublin Castle, St Patrick's Cathedral and the Old Jameson Distillery amongst other excellent attractions.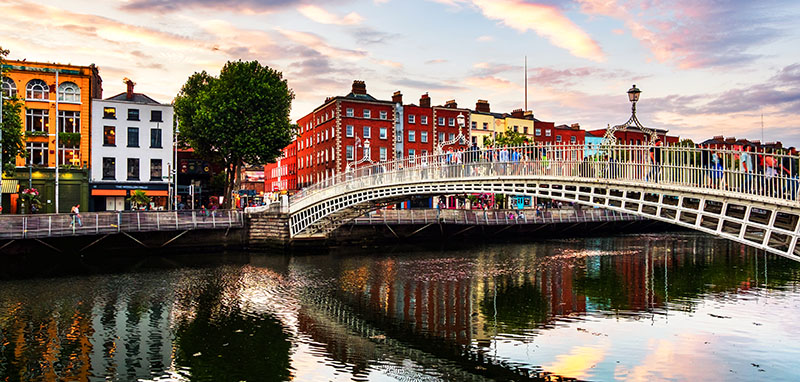 Copenhagen
It's hard not to feel happy on holidays in Copenhagen. Considered by many to be Europe's happiest capital, the city is regularly listed as the world's best for cycling and is among the coolest places to live on Earth.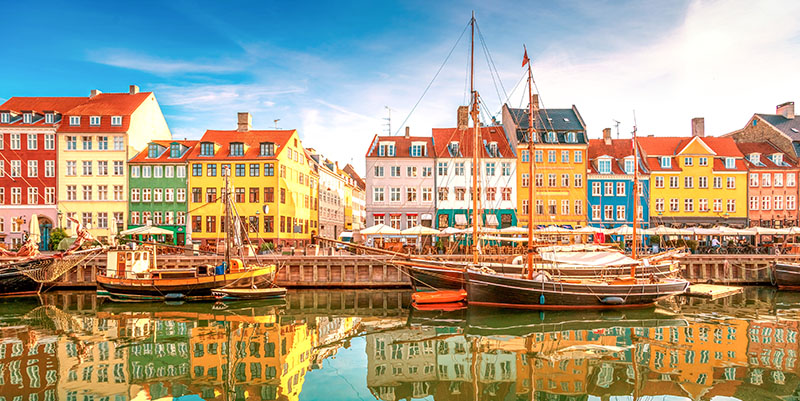 Read more: