Advice for travellers before and after the Brexit deadline day on 31st October
Officially, the UK is due to leave the EU on 31st October 2019. Whether we leave with or without a deal is still yet to be confirmed and naturally holidaymakers and business travellers have questions about what Brexit will mean for travelling to EU countries. While the situation is evolving rapidly, ABTA has put together advice, answering common questions and explaining any steps travellers may need to take to avoid any unnecessary disruption due to a no-deal exit.
Today (5th June 2019) is World Environment Day and the launch of ABTA's Make Holidays Greener Campaign. This year, Howard Travel - as part of the Norad Travel Group, are encouraging all our customers and staff to Reduce, Reuse and Recycle while on holiday.
Managing our carbon footprint here at Norad Travel is a core part of the company's CSR commitments. We are conscious about how we as a business can play an active role to reduce emissions and improve energy usage to ensure that we provide a continued safe and strong environment for our children and their children's children.
Working in partnership with The CarbonNeutral Company, the UK's leading climate change company, we assist our corporate customers to offset carbon dioxide (CO2) emissions generated by their domestic and international travel by supporting renewable energy, energy efficiency and sustainable projects around the world.
We recycle all paper matter, cardboard and plastics and ensure these are taken away by specialists. We also supply every Norad staff member with a reusable water bottle to discourage the use of single-use plastics in the work place.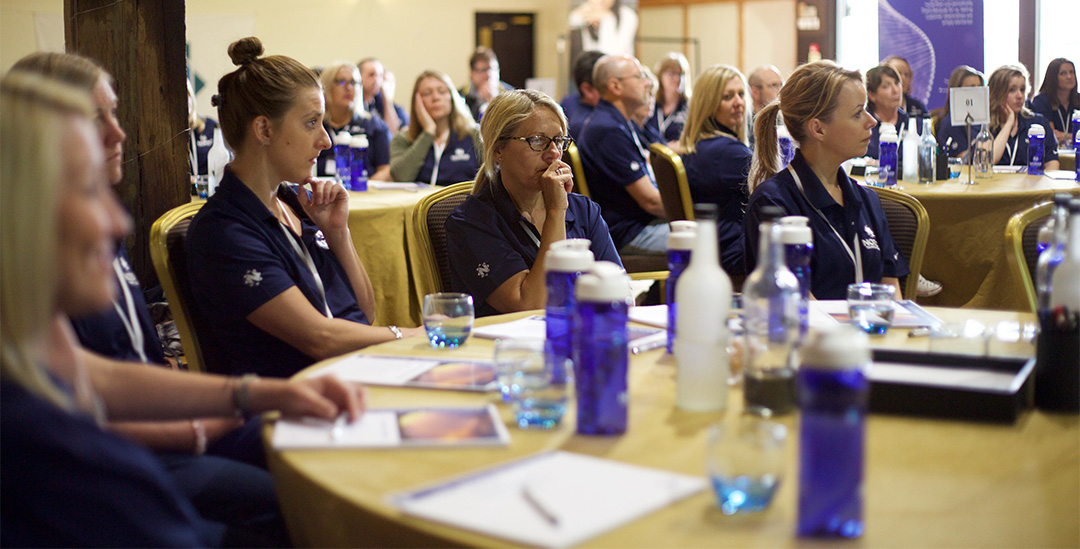 The theme for 2019's Make Holidays Greener campaign is Reduce, Reuse, Reycle
Reduce, Reuse, Recycle is not a new concept, but it is more relevant than ever. Where possible we should all reduce and reuse environmentally costly resources as much as possible before recycling. These resources include everything from plastic to food waste and building materials to water.
How can I get involved?
This year we are encouraging all our customers and staff to Reduce, Reuse and Recycle while on holiday. To get involved all you need to do is take a look at the infographic below and make a pledge to make a difference. Click here to make a pledge on the Make Holidays Greener website and enter a prize draw to win a carry-on bag by sustainability leaders Patagonia.
Share your actions and get involved to help to ensure that people, wildlife and landscapes in your favourite destinations benefit from tourism as much holidaymakers do.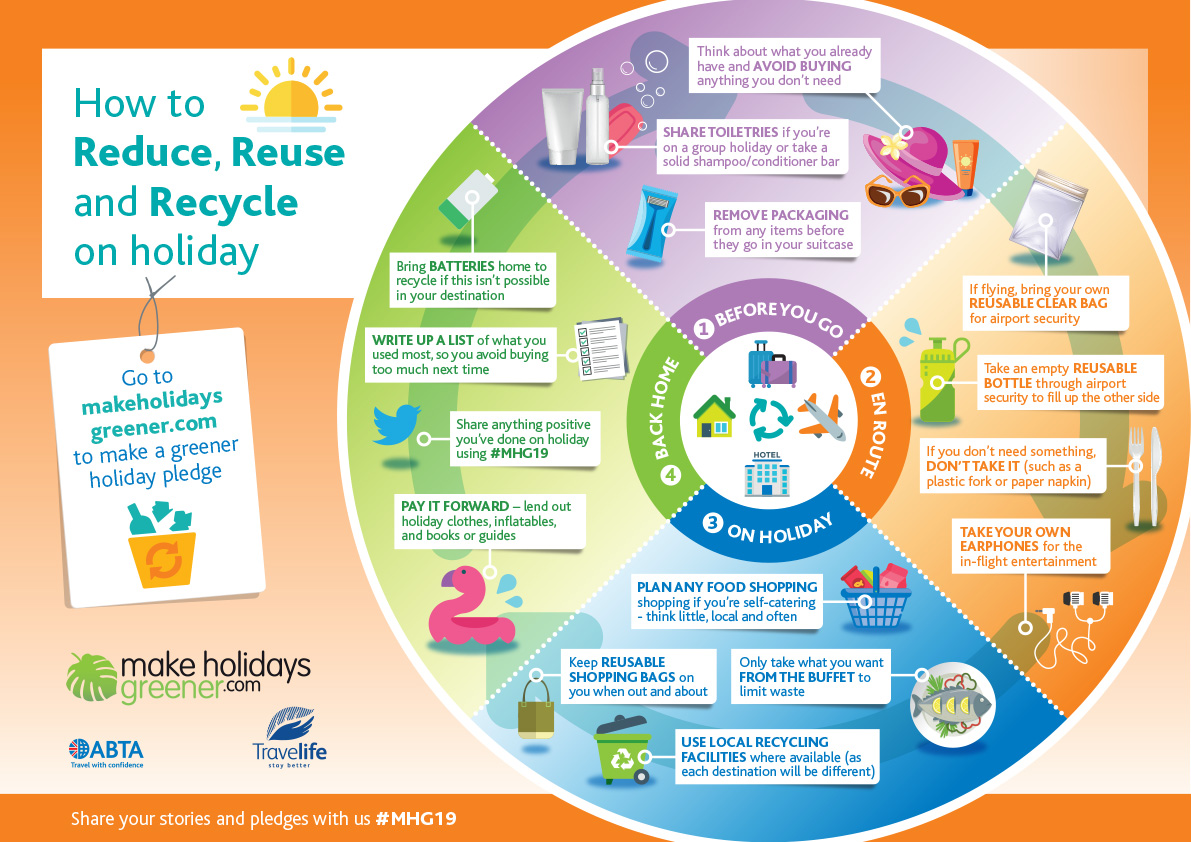 Click here to download a high res version of the infographic