Celebrate your special day in paradise
With more and more people looking for somewhere a little different to say 'I do', a wedding abroad is an increasingly popular option. And, with the average cost of a UK wedding now around £30,000 according to Brides Magazine, they often provide better value.
May, June and September are popular months with the reward of an alfresco-wedding with sunshine and warm temperatures much more likely than in the UK. The off-season travel and accommodation rates are welcome too.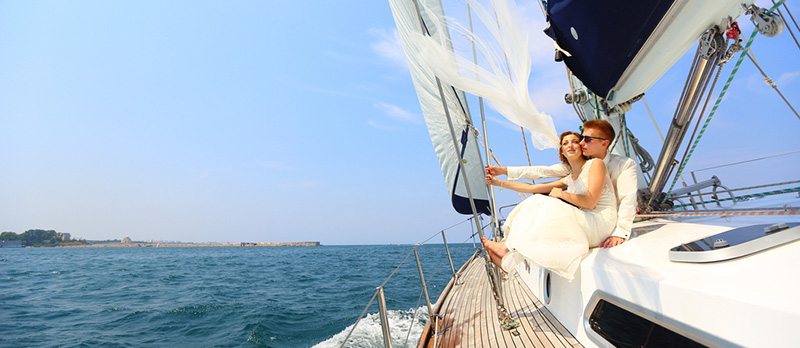 Wedding and honeymoon concierge
Our special concierge service is with you all the way and ensures that all the elements of the wedding are taken care of - from flights to flowers and villa to venue - leaving you to relax and look forward to your big day.
Our extensive knowledge of organising bespoke holiday arrangements worldwide and attention to detail will make your event perfect in every way. Our aim is to ensure your special day is just that, by going the extra mile not only for the bride and groom but for the whole wedding party. Our service often starts with organising the stag & hen trips and can encompass everything from the luxury hotel, the wedding ceremony, through to that all important wedding dress.
"We had an amazing time in Mauritius. The hotel was great and the wedding was perfect, just what we wanted... relaxed and stress free. We would definitely recommend it to anyone" Emma and Simon
"I'd like to say how helpful the Howard Travel staff were. Nothing was ever too much trouble despite having to plan a wedding for a very big family. Our wedding day was amazing... I wouldn't think twice about recommending Howard Travel to anyone wanting to wed in the sun!" Sadie Walford-Davies
We also have a 'Gift List' service, which allows you to invite guests to contribute towards your special event. This is easily arranged, and we also have gift vouchers available for any occasion.
Latest wedding and honeymoon blogs
Weddings abroad: Find your perfect destination