Why October is the best time to book a holiday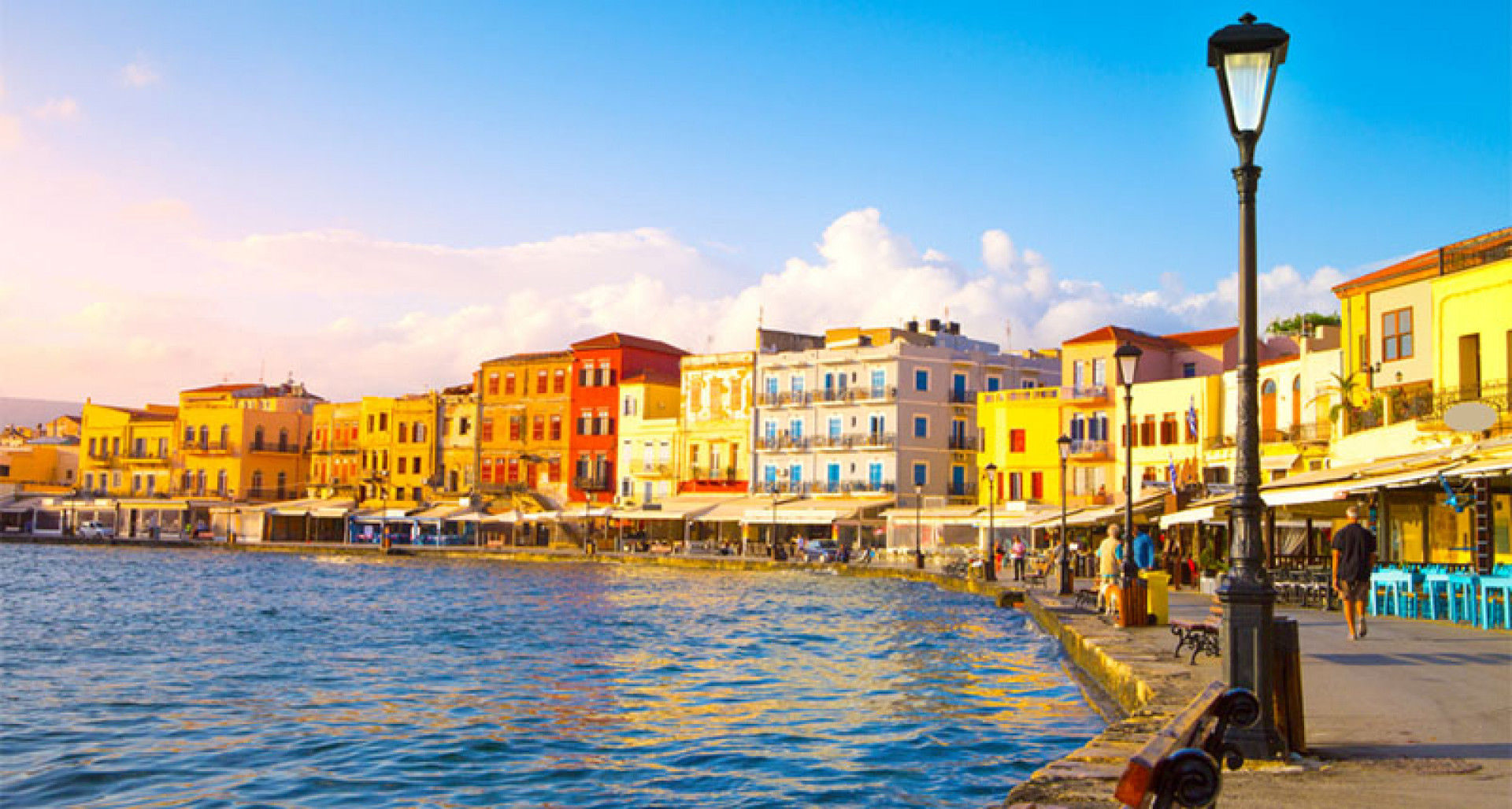 With the school holidays officially over, milder temperatures and cheaper off-peak prices, October is a great time to plan a holiday. Here are a couple reasons to book a holiday in October along with some destination recommendations to chase the last of the summer sun!
School holidays are over
School term time has finally started meaning that resorts will be less crowded. If you are looking to book a romantic getaway this could be the perfect month to benefit from an adult's only style holiday.
Resorts are still open
Although some resorts are beginning to gear down in preparation for the winter, many remain open with the advantage that numbers of visitors are much lower than the summer months, meaning no queues or the need to pre-book popular restaurants.
Milder temperatures are perfect for adventure
Although the weather in October is not as reliable as the summer months, for most destinations in Southern Europe it is warm, pleasant and generally sunny. If you are planning a walking/cycling holiday or want to explore a city for a weekend you do not want to be out and about, exercising during a heatwave. The cooler temperatures in October will allow for a more active holiday whilst you will still be able to enjoy temperatures averaging in the mid 20's.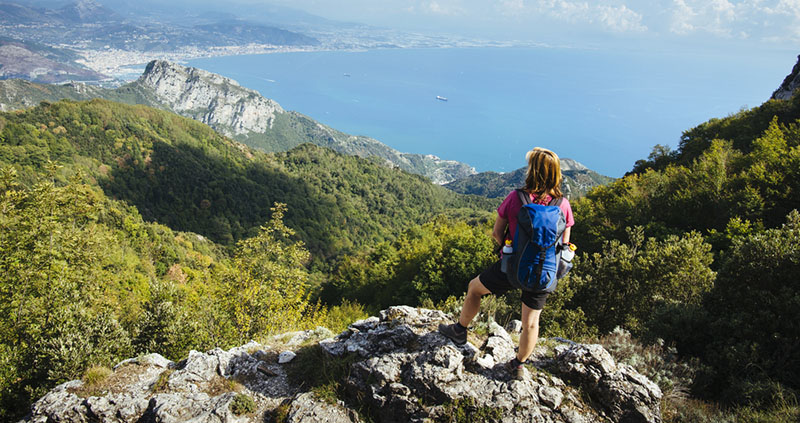 Hiking the Amalfi coastal trail Salerno, Italy
Take advantage of half-term
Yes, the school holidays may be over but there is still an October half term, meaning families can still take advantage of October off peak prices!
The sea is at its warmest
Sea temperatures are very pleasant after being warmed by months of summer sun, so if you fancy snorkelling in the clear blue waters of the Greek islands this could be the perfect month.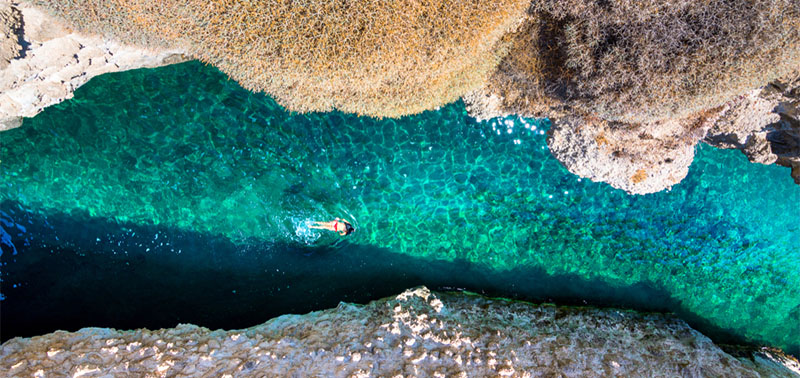 Cave of Papafragas beach in Milos island Cyclades Greece
Long Haul Destinations - It's always summer somewhere
It may not be summer in Europe anymore but there are other long haul destinations where you can sun yourself:
Cancun – Average October temperature: 32.9 °C
The warm Caribbean Sea and the north-east trade winds serve to create a typical tropical coastal climate across the eastern coast of Mexico.

Marrakech - Average October temperature: 28.3 °C
Despite the autumn season, October in Marrakech still sees highs of around 28.3 ºC, 8 hours of sunshine and around 22 mm of rainfall over the course of the month. Cloud cover also tends to be minimal.
Mauritius - Average October temperature: 24 °C
There couldn't be a better month to visit Mauritius than October. The island is heating up after a cooler winter, and it's just before rainy season, so you can expect warm, dry temperatures. October marks the start of spring in Mauritius, and the island is overflowing with multi-coloured exotic flowers and wildlife.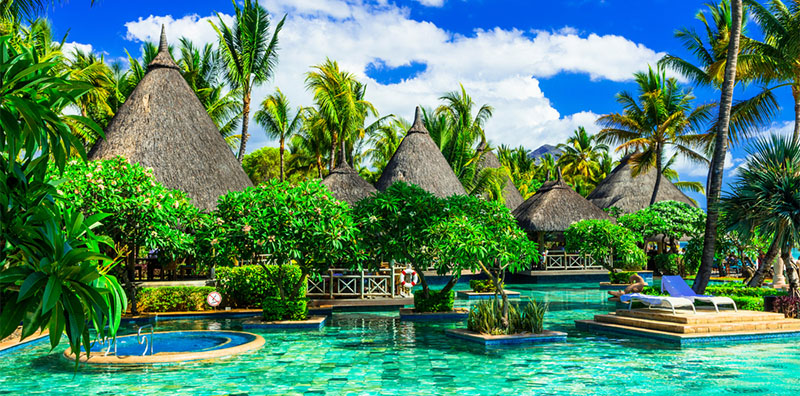 Dubai - Average October temperature: 29 °C
Dubai's weather is still fantastic in October, with temperatures usually in the low to mid 30's. The sea is also at its warmest in October although, in all fairness, the Persian Gulf is warm all year round.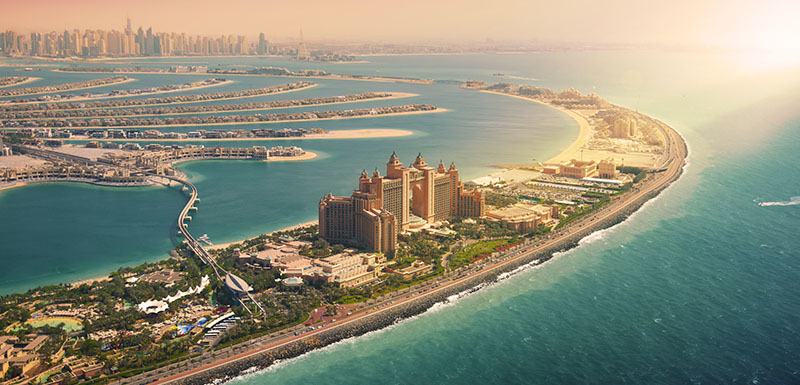 Cape Verde - Average October temperature: 27 °C
October is an enjoyable month to take a break in Cape Verde. At this time of year, this tropical island is hot and dry, with less wind than usual. Cape Verde enjoys a plentiful seven hours of daily sunshine in October.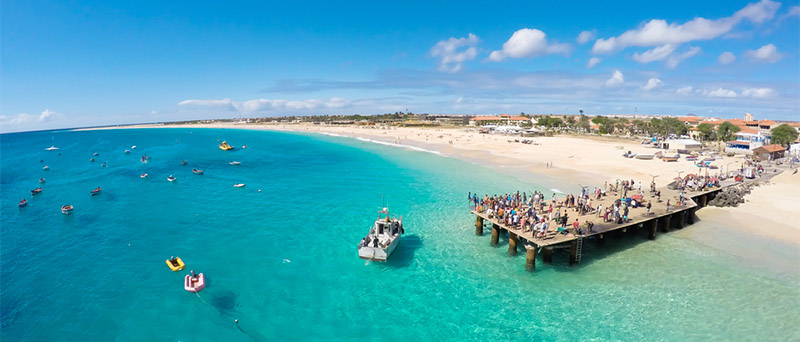 Short haul destinations still offer warm climates
As recommended by ABTA travel professionals, here are some October destination ideas with their average high temperatures for the month:
Southern Spain – Average October temperature: 26 °C
The resorts and beaches of the Costa del Sol, plus the world class cities of Malaga, Cordoba, Granada and Seville without the sky-high temperatures of the summer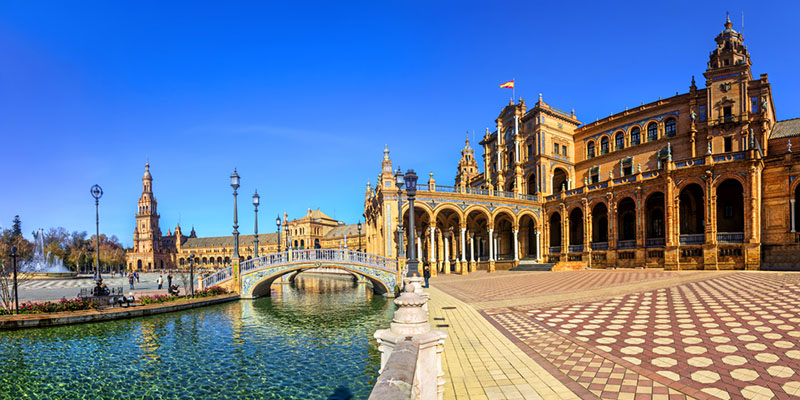 The Southern Greek islands – Average October temperature: 24 °C
Crete and Rhodes are relaxed, sun kissed without the crowds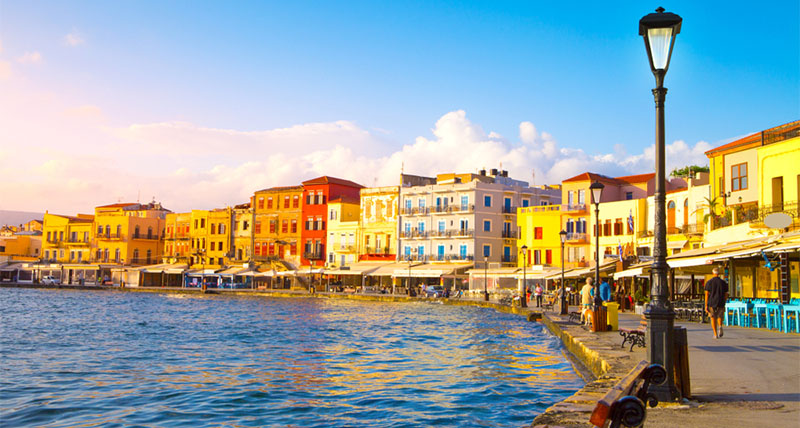 Sicily – Average October temperature: 21 °C
Great food, welcoming people and some of the best archaeological sites in Europe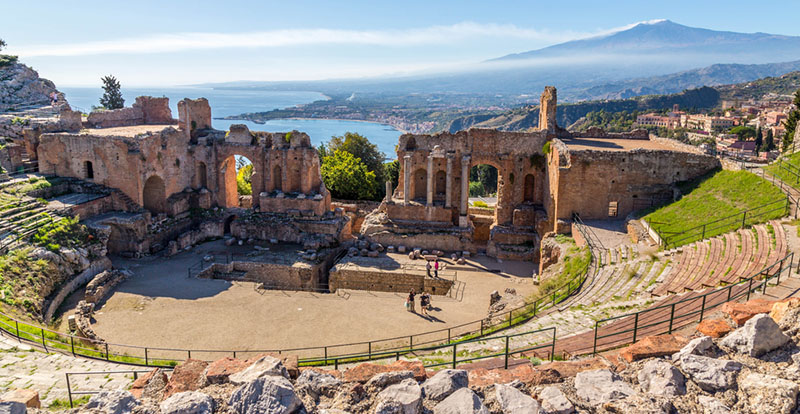 Taormina Theater Ruins, Sicily
Turkey – Average October temperature: 26 °C
Antalya, Bodrum and Fethiye - stunning beaches with great value, good quality hotels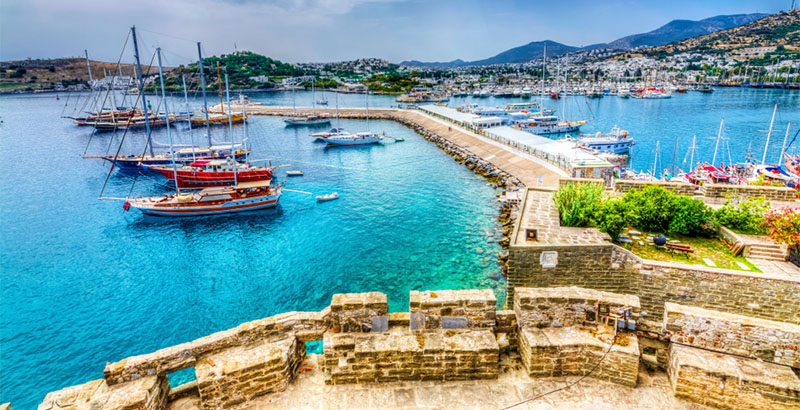 Bodrum, Turkey
The Balearics – Average October temperature: 23 °C
Discover Mallorca, Ibiza and Menorca at their best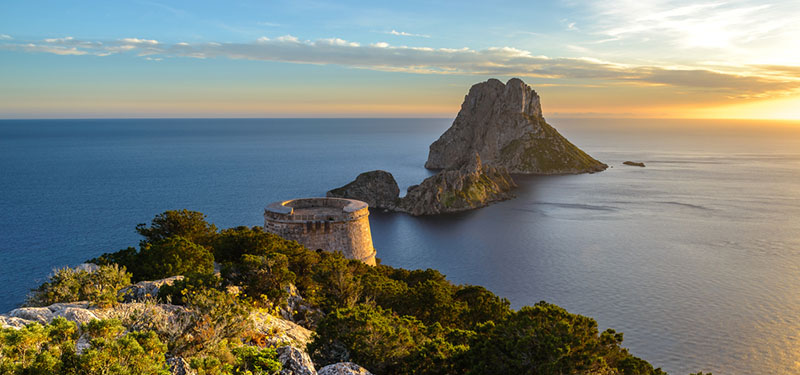 Savinar Tower and Es Vedra island, Ibiza
The South of France – Average October temperature: 21 °C
Nice, Cannes and Antibes lively, glamourous but uncrowded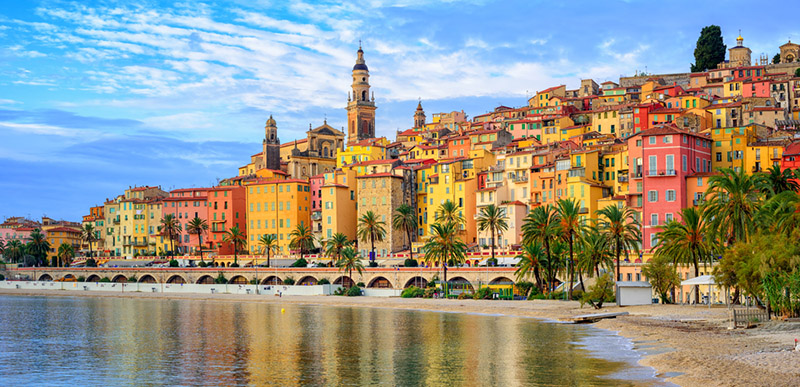 Old town Menton on french Riviera near Nice, France
Cyprus – Average October temperature: 27 °C
A perennial favourite for UK holidaymakers is at its best at this time of year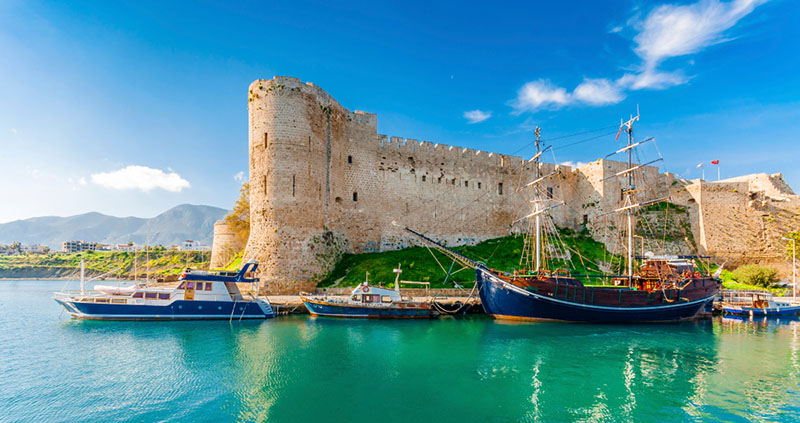 Kyrenia Castle view in Northern Cyprus
Speak to the Howard Travel team about your next holiday
Whenever and wherever you want to go, our knowledgeable and experienced team can help create the perfect trip.
For inspiration, advice and to discuss your travel plans further, speak to our holiday experts at Howard Travel.
T: 01225 777 227 | E: This email address is being protected from spambots. You need JavaScript enabled to view it.
Read more: