Exotic paradise and iconic landscapes
Imagine a world full of palm fringed white sandy beaches, crystal clear waters, lively cities, magnificent temples, incredible scenery and diverse cultures. These are just some of the things the countries of Asia have to offer. Once you have experienced any one of the countries it becomes clear why travelers return time and time again.
Japan
Experience "the Land of the Rising Sun," where tradition meets modernity. The skyline features high-rise buildings, ancient temples and snow-capped mountains.
Japan's climate varies greatly from north to south, making it a great year-round destination. Visit in spring for the fragrant cherry blossom season or in autumn to see beautiful maple leaves turning crimson.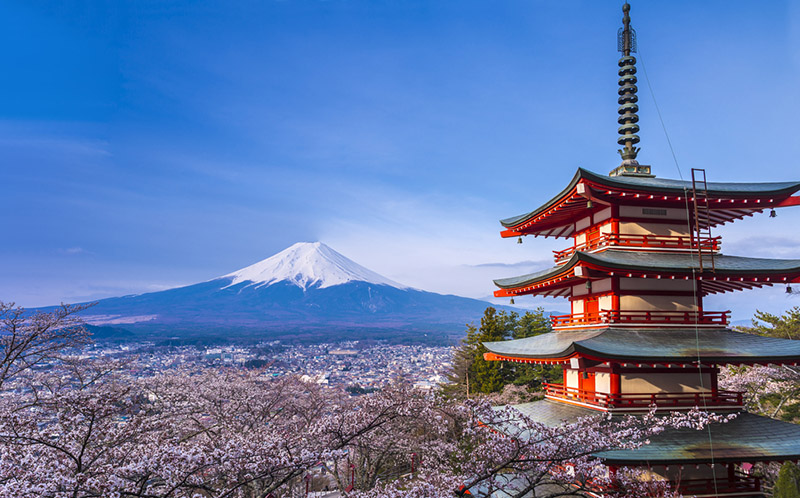 Thailand
Thailand's stunning tropical scenery includes limestone cliffs perfect for climbing, palm tree-fringed islands where you can snorkel in clear water, soaring mountains home to interesting villages and lush jungles to explore on a trek. The country also offers an exciting mix of temples, palaces and wildlife adventures.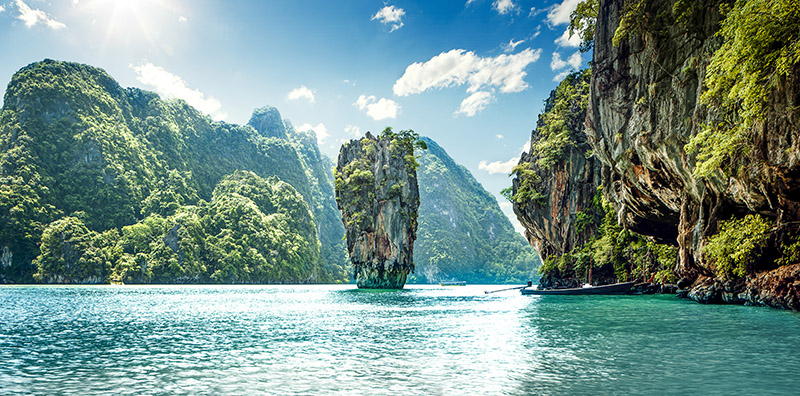 China & Hong Kong
Full of culture and history, the great wonders in China include Beijing's imposing Forbidden City, The Great Wall of China and the mystical Terracotta Warriors in Xi'an. When you've filled up on culture, you can feast upon the incredibly varied food, from spicy Sichuan to southern stir-fries. Escape the busy cities and travel to vast rural areas of China for outstanding natural beauty in National Park's like Huangshan (The Yellow Mountains) or witness the ancient tradition of cormorant fishing in Guilin.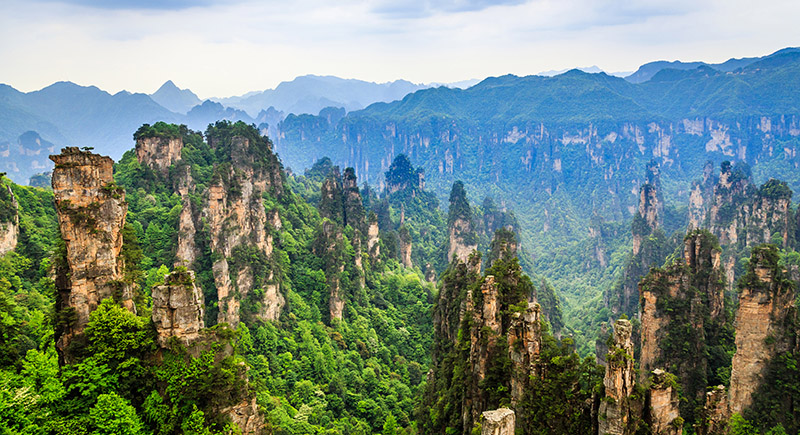 Discover the harbour city and financial centre of Hong Kong. This Chinese Special Administrative Region is known for its British influence, remarkable high-rise development, scenic coastal areas and outstanding shopping.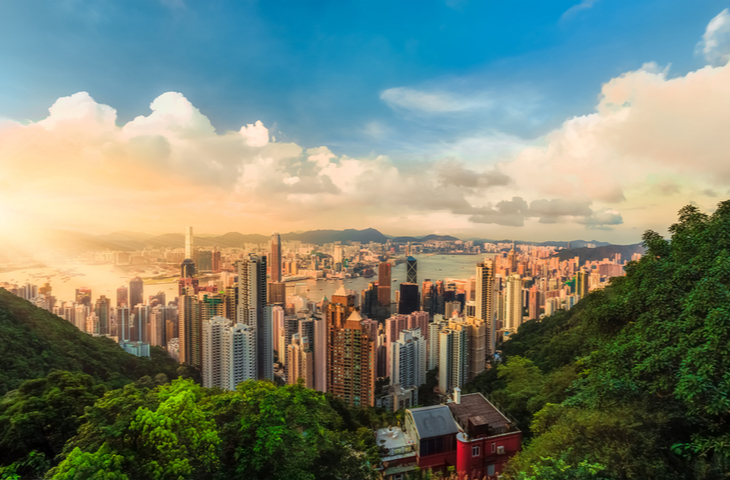 Singapore
Not only is the island nation of Singapore a foodie hotspot, a shopping paradise, one of the most multicultural destinations you will find in southeast Asia, and a nightlife hub, it is also steeped in history. Visit Gardens by the Bay, the botanic gardens of the future. This 101-hectare fantasy-land of space-age bio-domes and whimsical sculptures is a must-visit in Singapore.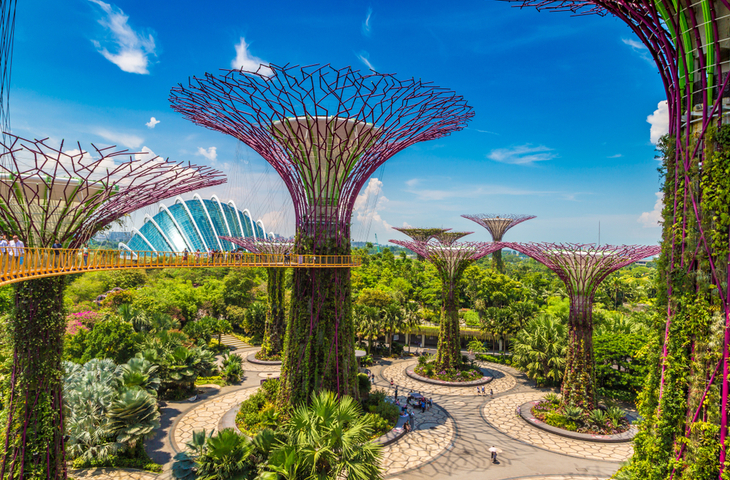 South Korea
There's so much to do and see on a holiday in South Korea, from gorgeous green hilly countryside and ancient Buddhist temples, to tropical islands and exciting tech-filled cities. The food here is also a highlight, being the home of the delicious bibimbap, tasty steamed dumplings, kimchi fried rice and more tempting dishes.
Vietnam
Vietnam is blessed with breath-taking landscapes, rich history and glorious cuisine. However, the true hidden gems in this eclectic country are the locals. The Vietnamese have a reputation for being people of grace and poise, and they treat visitors almost like royalty.
Halong Bay, a UNESCO World Heritage site, is an iconic and must visit destination and no trip would be complete without visiting the bustling city of Ho Chi Minh.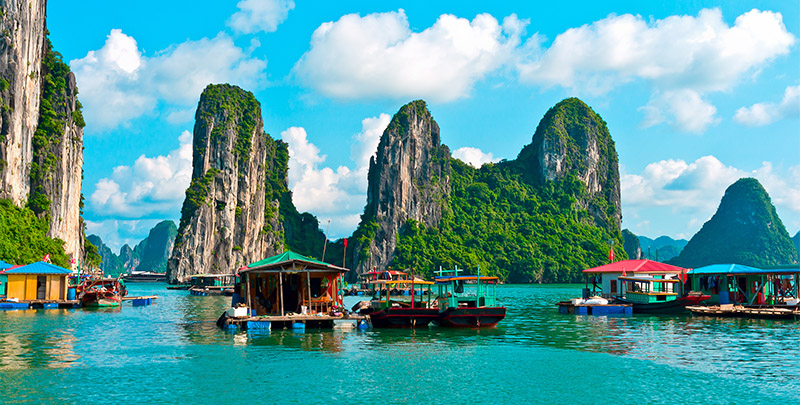 India
If you're looking to visit a colourful, exciting and diverse destination, then India is just the place. Explore the varied landscapes from bustling cities and pristine beaches to dense mountains and lush, tropical wilderness. India is also a world class safari destination, and if you want to see majestic Bengal Tigers then look no further than the Ranthambore National Park.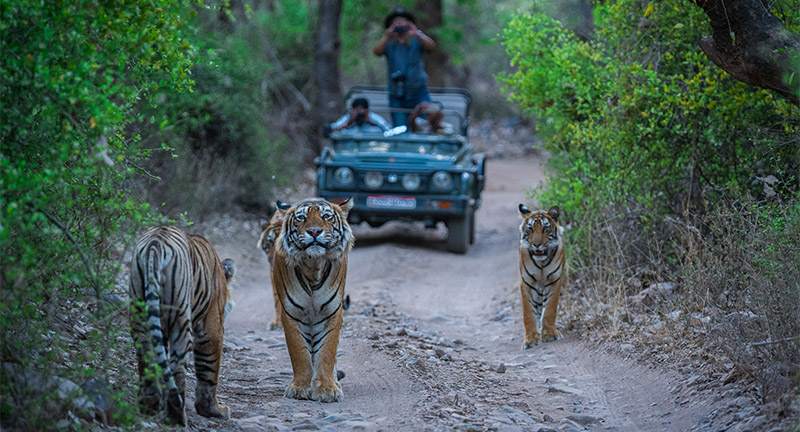 Bali
Lush rainforests, stunning Hindu temples, carefully crafted Balinese architecture, a vibrant arts and foodie scene, and some of the best surfing beaches in southeast Asia – Bali is the stuff of dreams. Transport yourself to this peaceful, spiritual island paradise for an experience you'll never forget and explore the golden beaches, the emerald rice paddies, colourful coral reefs and jungle-draped volcanic hillsides.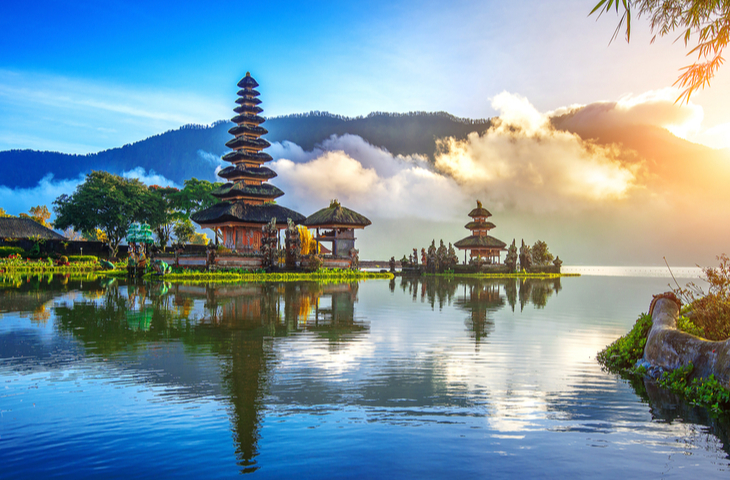 Read more:
Beaches & Backwaters: Kerala's distinctive identity