Beaches and backwaters – Kerala's distinctive identity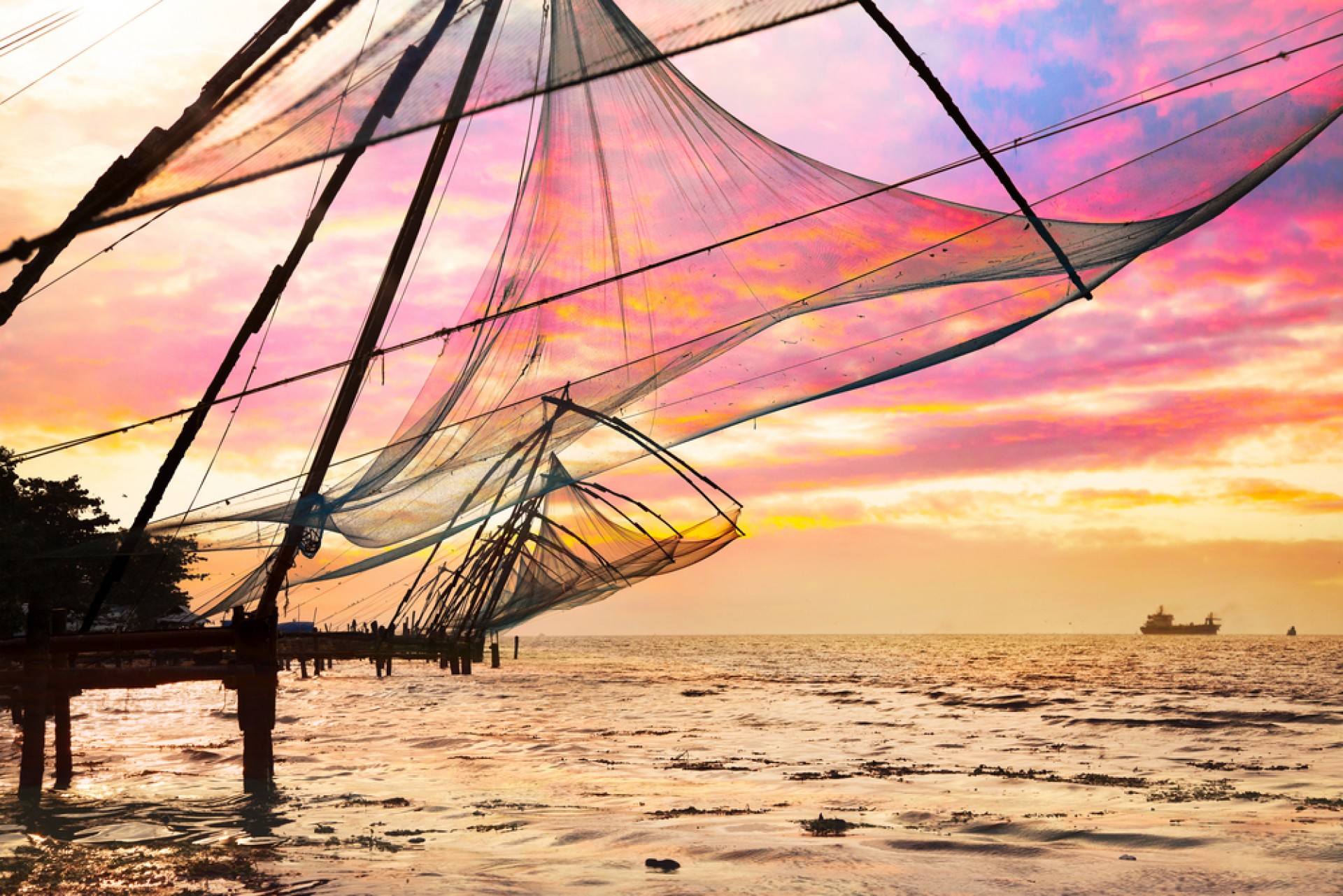 Watching the incredibly entertaining BBC's The Real Marigold Hotel recently resurrected fond memories of my own intrepid journey through Kerala, says Nicola Green, Howard Travel's Marketing Manager.
Destination Kerala
The locals call this delightful part of India 'God's own country' and I began to understand why when on a Keralan holiday with my husband.
We flew into Trivandrum via Abu Dhabi and headed off to Varkala: our first step into Kerala was to be a beach resort to relax for a few days – the quiet before India's frenetic storm….. except that it wasn't frenetic. We had heard that Kerala had its own delightfully unique pace of life and here it was.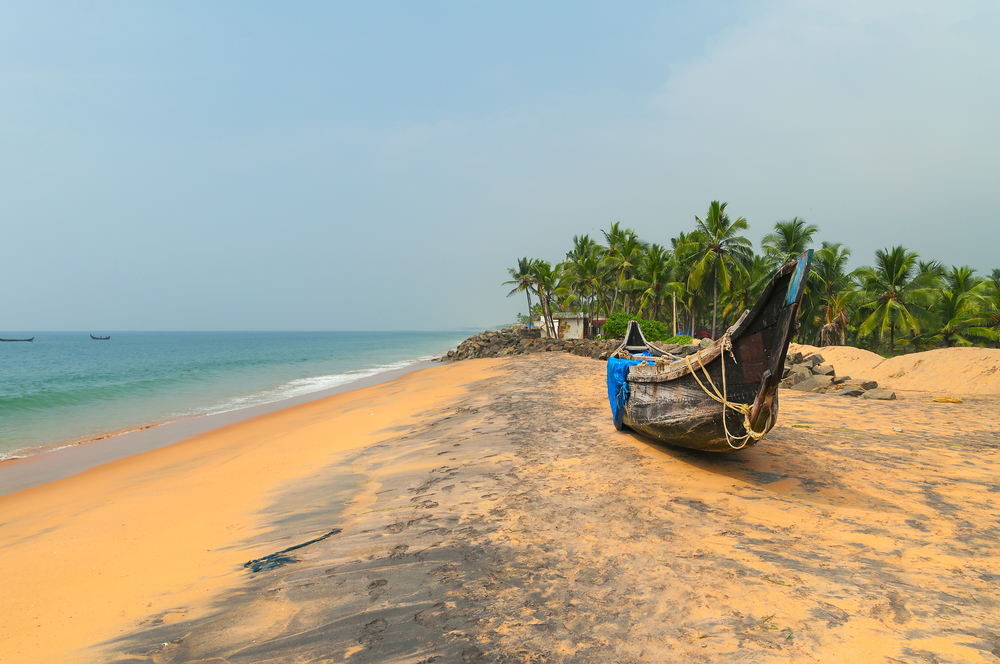 We stayed in a lovely bungalow perched on the clifftop; the beach was an easy walk down below. The sea was tepid, which felt both delightful and weird at the same time. We watched the world go by as we sat on the beach, our thoughts only distracted by the hawkers selling refreshing fruits such as coconut and pineapple.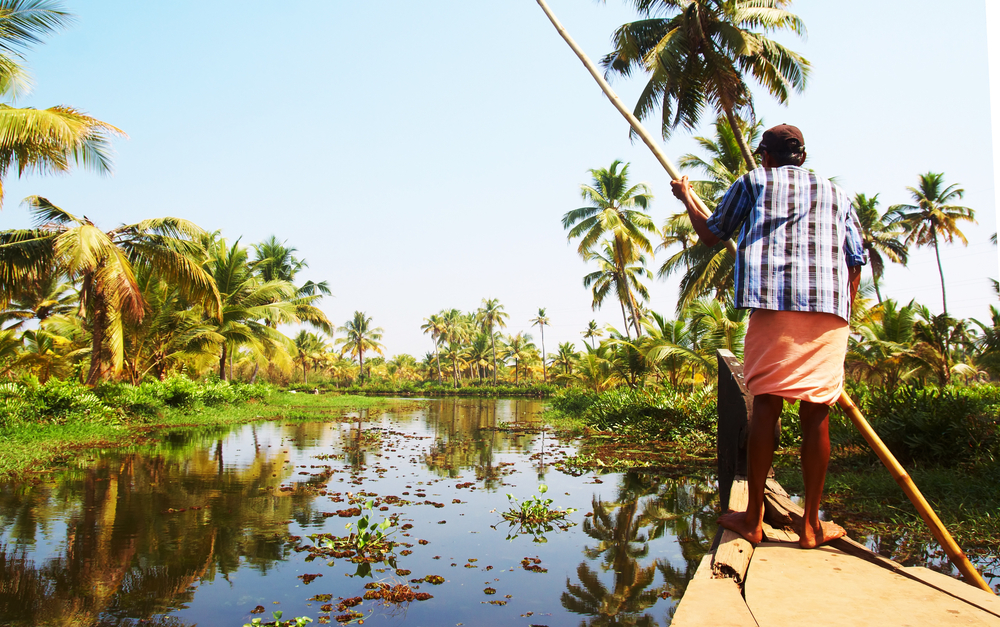 After a couple of days it was time to move on. We headed to Alleppey for the highlight of the trip: a few days floating through the Kerala backwaters on a traditional houseboat. Ours was a simple boat, bijou in size and perfect for the two of us plus a skipper and chef for company, but there are many sizes of vessel including more deluxe versions. The tranquillity of the backwaters was mesmerising; we simply relaxed and observed riverside village life. The pace was slow and our food was fresh – the chef would fish off the side of the boat and serve the catch of the day for dinner.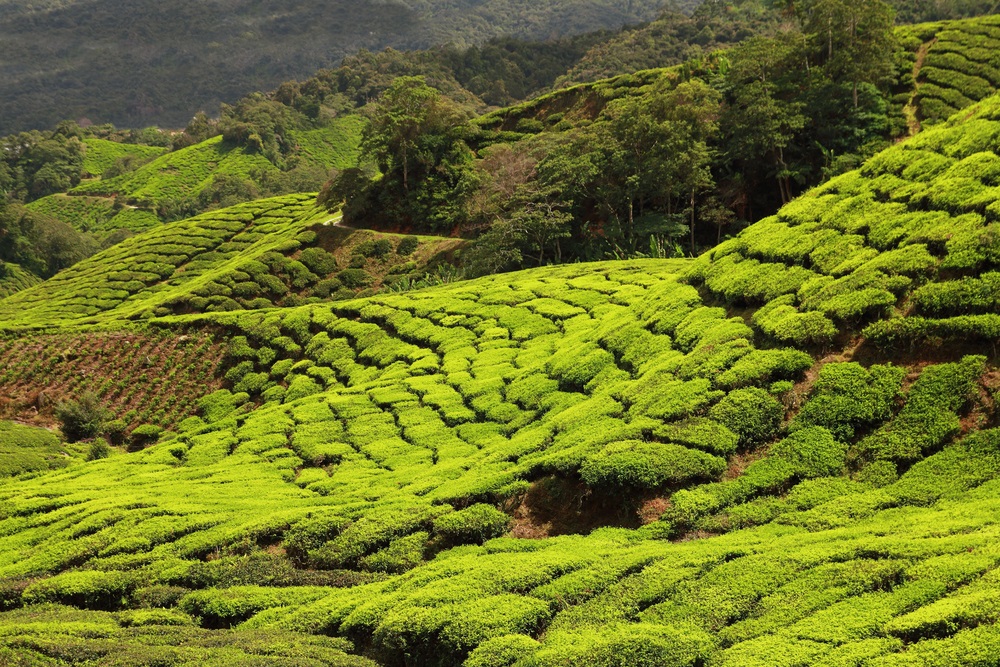 But all good things come to an end, so after disembarking and saying our goodbyes to our sailor friends, we headed off on a local bus into the verdant Cardamom Hills to Thekkaday, a town adjacent to the Periyar Wildlife Sanctuary. Best known for its elephants and other wildlife such as the wild boar, giant Malabar and flying squirrel all living in the 777 sq km park, Periyar is also home to 40 tigers and is one of 16 tiger reserves in India. The chance of seeing a tiger is slim however and we didn't see one; but I did enjoy the day exploring the different vegetation from open grassland to tropical forest each with its respective fauna.
After a couple of days in the hills we returned to the coast, this time further north at Kochi. It's been drawing traders, explorers and travellers to its shores for over 600 years, so it was no surprise that the cast of the second series of BBC's The Real Marigold Hotel should make it their home.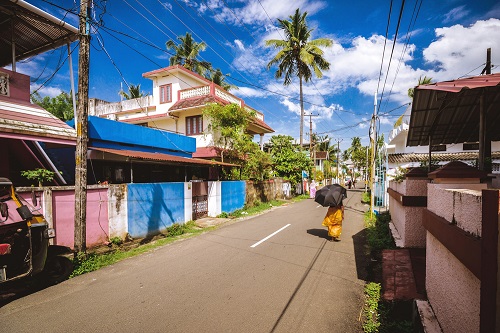 We stayed in the historical area of Fort Kochi, the oldest European settlement in India (1500). A gathering place of merchants since antiquity, the mixture of English, Dutch and Portugese influence can still be seen when strolling around. We saw local children playing cricket on the green and observed fishermen using the iconic Chinese fishing nets, the ancient style of cantilevered movement still working today. We took a harbour cruise and saw dolphins, explored the cosmopolitan business district and ancient mosques and browsed shops with myriad spices, clothes and handicrafts for sale.
The end of our holiday was nearly upon us, but we couldn't resist heading back to Kerala's southern beaches for a final few days.
Book your India holiday with Howard Travel
Whenever and wherever you want to go, our knowledgeable and experienced team can help create the perfect trip.
For inspiration, advice and to discuss your travel plans further, speak to our holiday experts at Howard Travel.
T: 01225 777 227 | E: This email address is being protected from spambots. You need JavaScript enabled to view it.