Our Top Holiday Destinations for 2019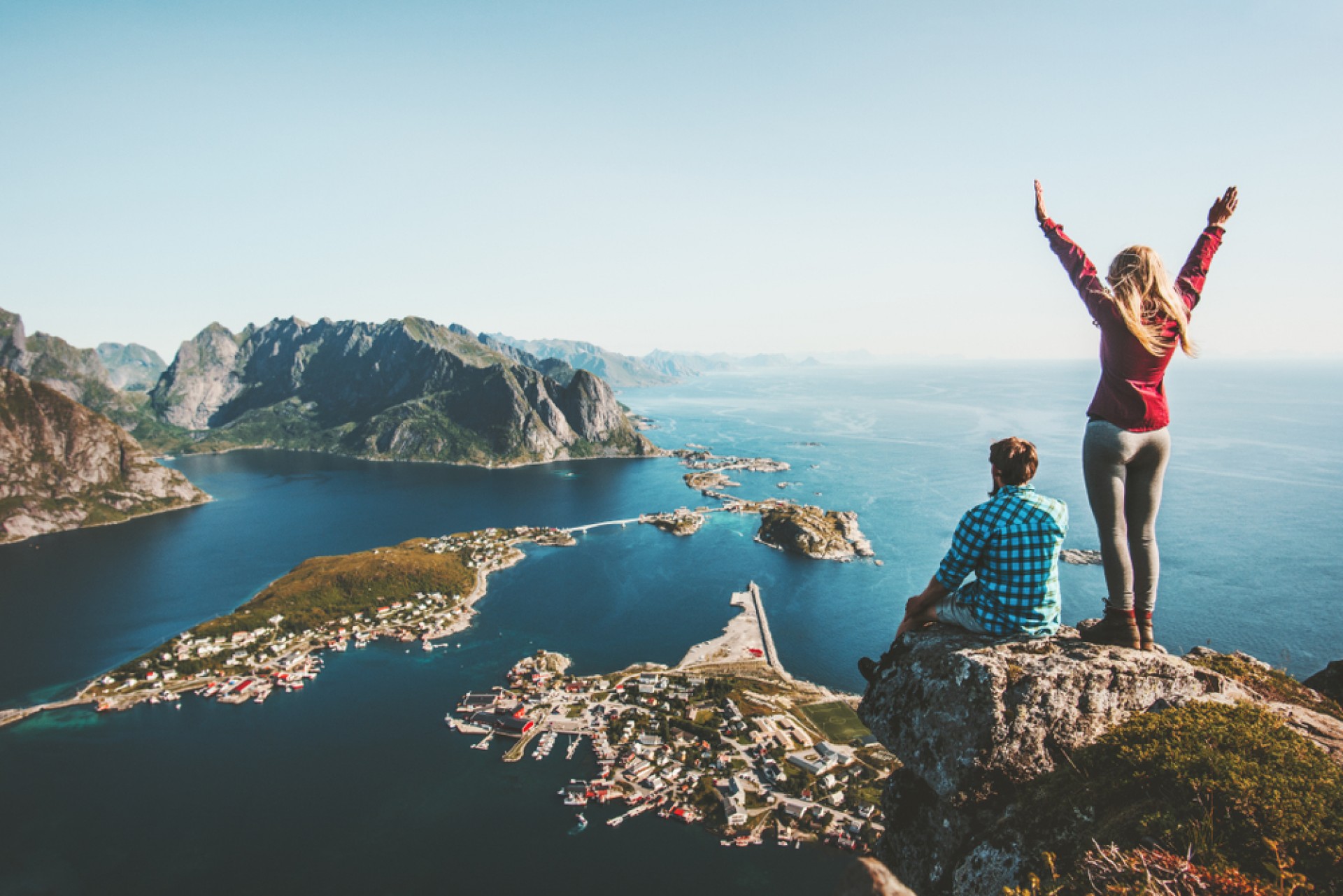 As the new year begins and resolutions are made, our attention inevitably turns to holiday destinations and the daunting task of deciding where to travel commences. To help you choose we have compiled some of the most sought after and upcoming holiday destinations for 2019. So broaden your horizons, find a hidden gem and tick another destination off the list in 2019.
Madeira, Portugal
The Atlantic island of Madeira has been welcoming visitors for years, attracted by its mild climate, rugged beauty, and lush countryside. Now the island is also increasingly gaining a reputation for adventure and activity holidays, with mountain biking, canyoning and climbing in its dramatic landscapes. The Atlantic Ocean offer ideal wave conditions for surfing whilst the less active can enjoy whale and dolphin watching excursions. Madeira's volcanic landscape is incredibly fertile, so the island is full of beautiful flowers, including fuchsia, bougainvillea and poinsettias. Football fans can also visit the Cristiano Ronaldo museum. Originally from Madeira, Ronaldo has a museum in his honour.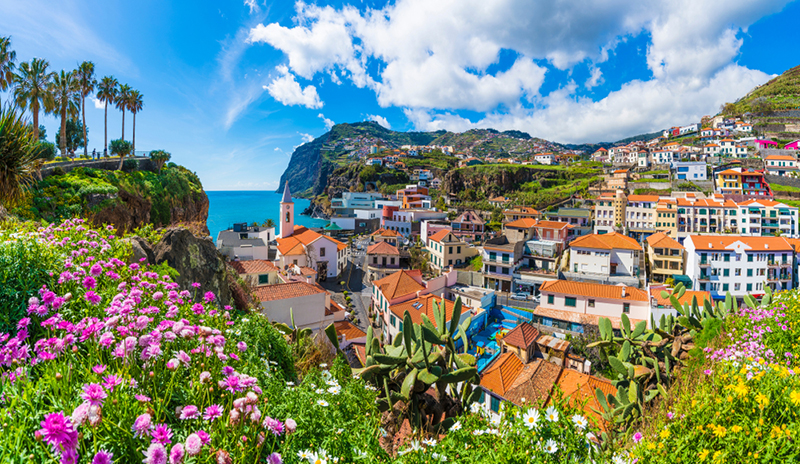 Some of the beautiful flowers that inhabit Madeira, looking over the parish town of Câmara de Lobos.
Japan
Tens of thousands of sports fans will be joining the millions of tourists heading to Japan as the country hosts the Rugby World Cup in autumn 2019. Travelling to many of the host venues already well served by incredibly efficient, state of the art bullet trains will be even easier as British Airways reintroduces direct flights to Kansai Airport.
However, if rugby is not your thing Japan has much more to offer. Modern, bustling cities like Tokyo and Hiroshima are filled with numerous sightseeing opportunities such as traditional palaces, fascinating cultural museums and iconic shrines.
Join Howard Travel on our exclusive Golden Japan Group Tour this November, led by our very own Howard Edgington. The Golden Japan Group Tour gives you the chance to take in the very best of Japan over 13 days
Itsukushima Shrine. The iconic vermillion shrine is built out into the sea, taking on a different appearance as the tide comes and goes, and it's a great place to get some panoramic photos of your trip.
Poland
Great cities, ancient forests and winter sports without the crowds and improved air travel links with the UK make Poland one of the best holiday destinations for 2019. Poland has more destinations with direct flights from the UK than mainland Spain, and adventurous holidaymakers are exploring its historic cities and often unspoilt, beautiful countryside more widely. Poland is a large country with a varied landscape dotted with lakes, medieval castles, red-bricked fortresses and ancient wooden churches.
First time visitors to Poland should head to the city of Krakow. Perhaps one of the most famous attractions in Krakow, Wawel Castle includes an excellent museum and is considered one of the most important cultural sites in Poland.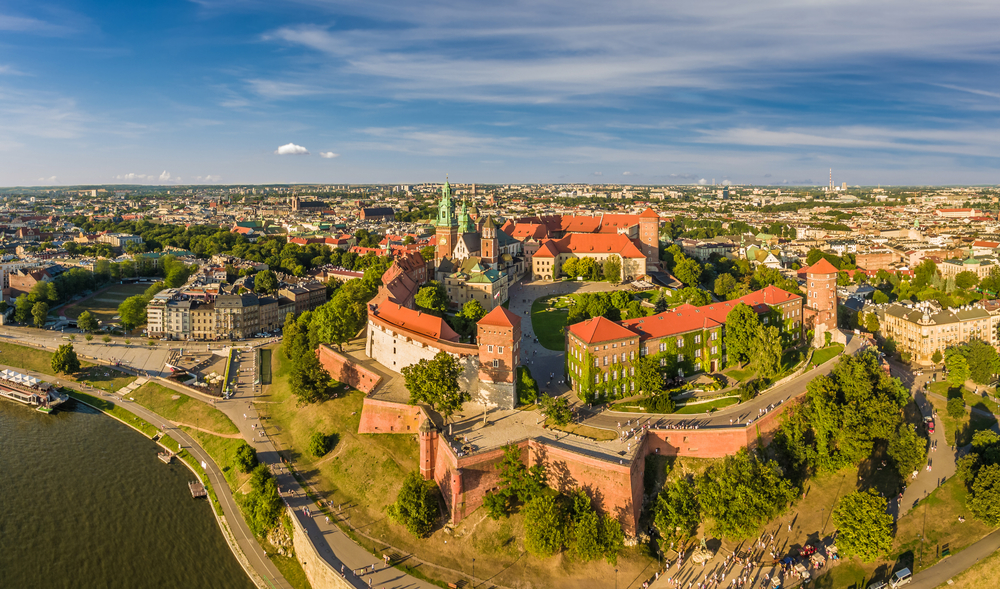 Birds eye view of Krakow and Wawel Castle
Costa Rica
A key new trend for travellers when picking their holiday destinations for 2019 is sustainability, with ABTA reporting that 45% of people include sustainability as an important element when booking a holiday. Costa Rica is a world leader in conservation and successive governments have prioritised preserving the country's incredibly rich diversity of flora and fauna. Direct flights from the UK take less than 12 hours to this nature lovers' dream.
Costa Rica is home to iconic toucans, cute capuchin and howler monkeys, primordial caiman and dramatically coloured butterflies. Activity and sports lovers are also well served, with great surf conditions on the many sandy beaches. A good spot to start surfing is the beach at Tamarindo on the Guanacaste coast, but there are also world-class waves along the entire east coast.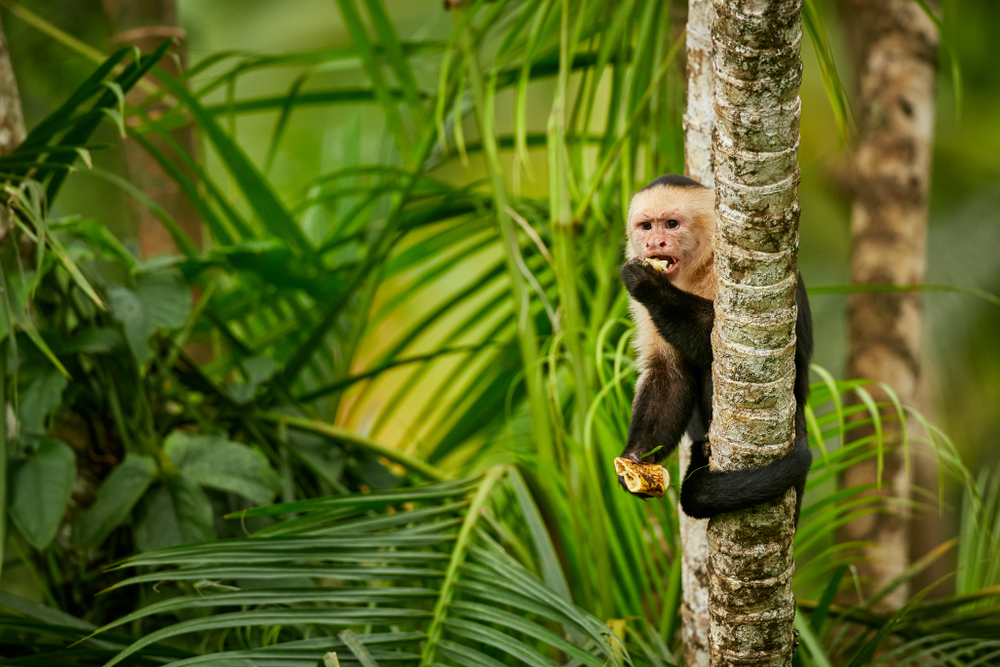 The white-headed capuchin monkey is one of many iconic and wonderful animals that are native to Costa Rica
River Cruising in Europe
Europe's waterways seem to be at the top of many peoples' holiday destinations for 2019 wishlist. River ships are smaller and more intimate meaning the crew can offer a more personalised service. Plus, in most cases it's just a short stroll from the dock into the heart of a destination, so travelling by river is a very easy and relaxing way to travel.
One of our favourite rivers to cruise down is the Danube-Rhine. The Danube is Europe's second longest river, and it originates in the Black Forest, Germany and flows through many significant cities including four capitals; Vienna, Bratislava, Budapest and Belgrade.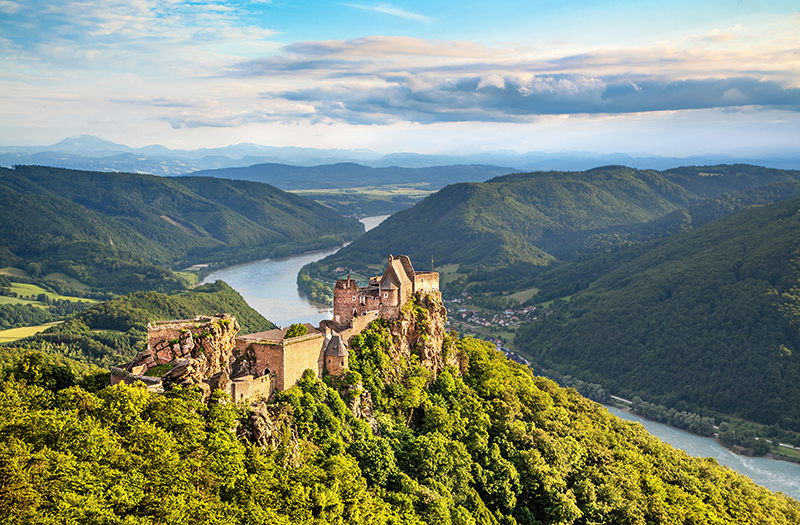 The ruins of Aggstein castle overlook the Danube River in the Wachau region, Austria
Uzbekistan
Under a new reforming government, travel to the exotic and alluring country of Uzbekistan has become much simpler with relaxed entry requirements, easier access to currency and greatly improved transport links.
Uzbekistan is one of the fabled countries of the Silk Road, for centuries the main overland trading route from the east to the west. Along the Silk Road route, you can discover ancient cities with beautiful buildings covered in intricate carvings, mosaics, and tiles. The capital of Uzbekistan, Tashkent is a great place to start your journey with some of the country's best restaurants and nightlife. From Tashkent you can head to the beautiful lakes, rivers, and mountains found in Ugam Chatkal National Park which is just a short drive away from the capital.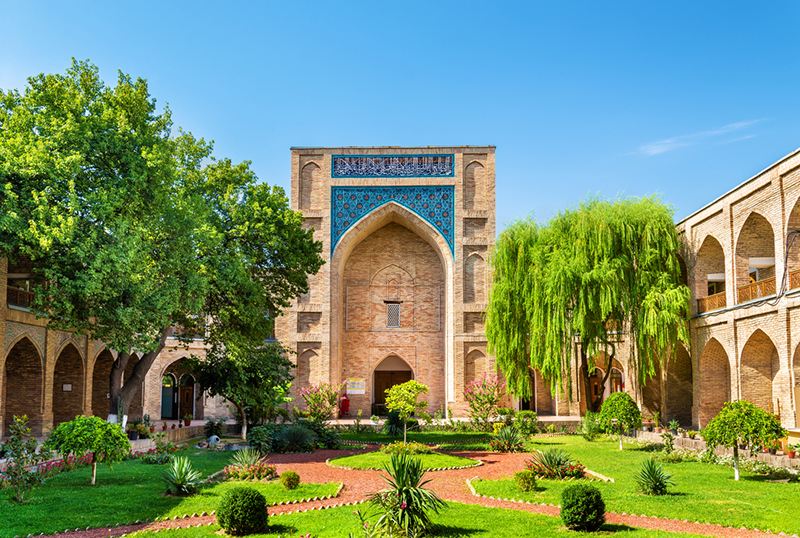 Kukeldash Madrasah, a medieval madrasa in Tashkent, Uzbekistan
Thessaloniki, Greece
Thessaloniki – a vibrant, lively city has achieved something of a renaissance following the award-winning redevelopment of its waterfront. The people of Thessaloniki love to party and socialise with a busy bar or restaurant on every street corner.
If you have time after enjoying Thessaloniki's busy bar and restaurant scene there are plenty of historic architecture and landmarks to take in. Roman, Byzantine and Turkish architecture reflect Thessaloniki's rich and varied history. On the seafront, you will find an imposing statue of Alexander the Great. This area of Greece is ancient Macedonia, birthplace to Alexander, one of history's most renowned figures.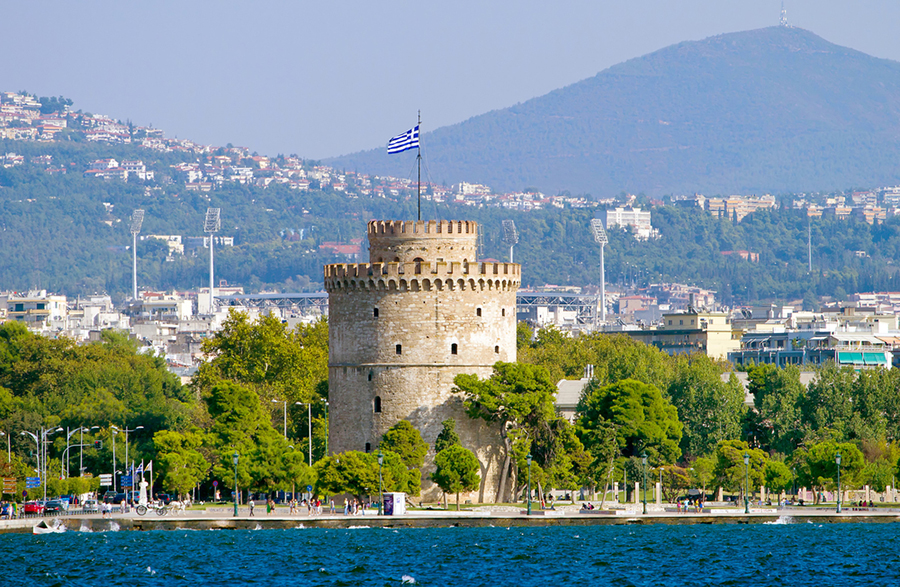 The White Tower of Thessaloniki on the north shore of the Aegean Sea, Greece. The tower was built as a fortification by Ottoman Sultan Murad II