Travel Event: India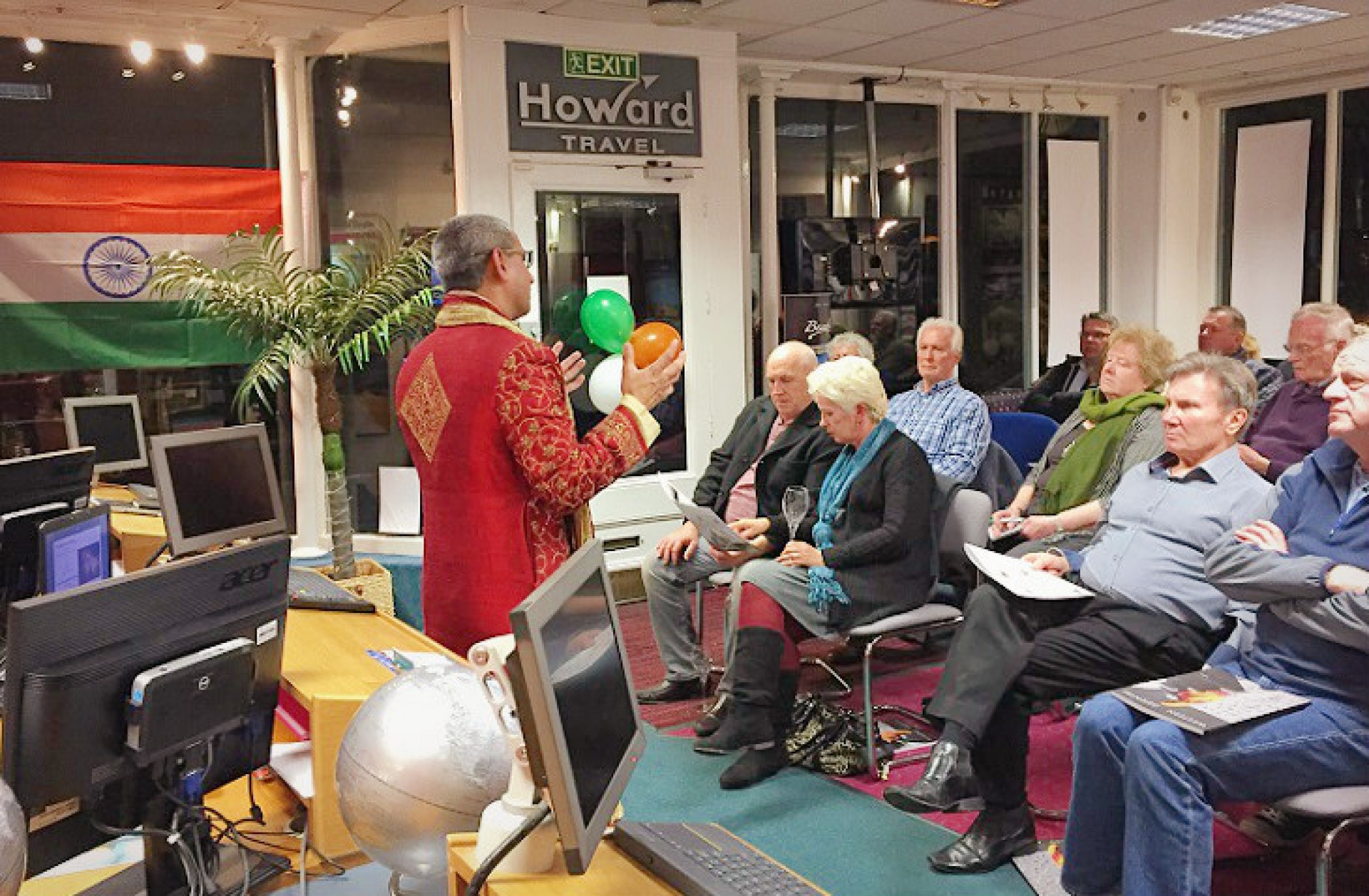 Read more about our successful local event, held in Trowbridge on Tuesday 28th February.
India Travelogue
The event was held in store at Howard Travel, and was jointly hosted with ITC and Western & Oriental. Their India specialists joined our Howard Travel experts, and together we shared inspiring stories of our travels around this incredible country.
Destination expert Nikhil from Western & Oriental gave an entertaining and informative talk about India, while returning Howard Travel customers who had previously been to India also shared some of their own personal experiences.
Also attending the event was Howard Travel's MD Linda Foote, and Regional Operations Manager Nick, who said of the event 'We had a wonderful evening in Trowbridge last night, and the presentation was fantastic'. Our seasoned travel advisor Rod added 'We all had a fabulous evening... Nikhil was brilliant and it was lovely to hear stories from our customers' trips'.
The evening concluded with a flavourful Indian buffet, ensuring everybody left wishing they were soon off to India!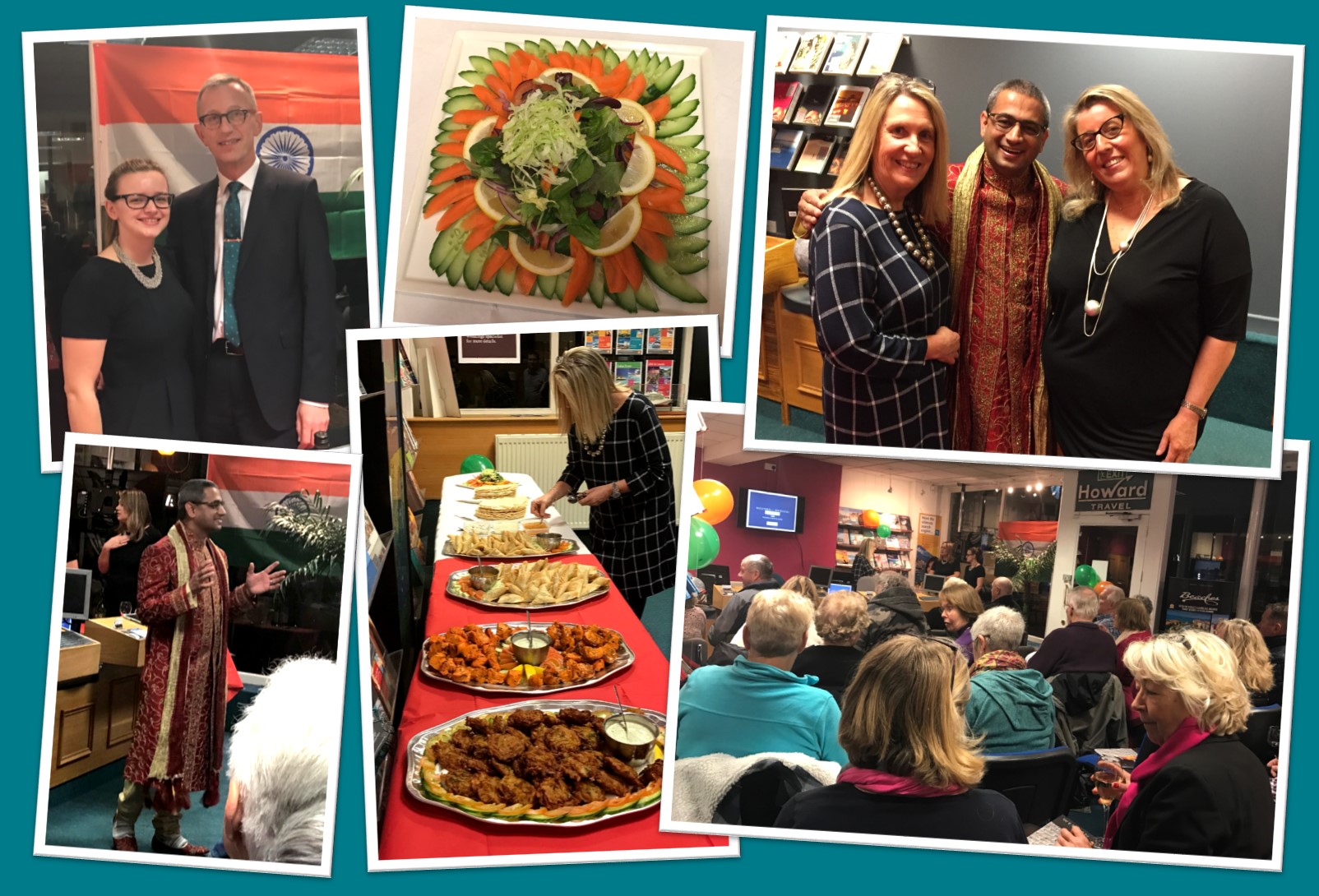 Missed out? See our upcoming Travel Events.
Book your India holiday with Howard Travel
Whenever and wherever you want to go, our knowledgeable and experienced team can help create the perfect trip.
For inspiration, advice and to discuss your travel plans further, speak to our holiday experts at Howard Travel.
T: 01225 777 227 | E: This email address is being protected from spambots. You need JavaScript enabled to view it.