Northern Exposure: Our guide to the Northern Lights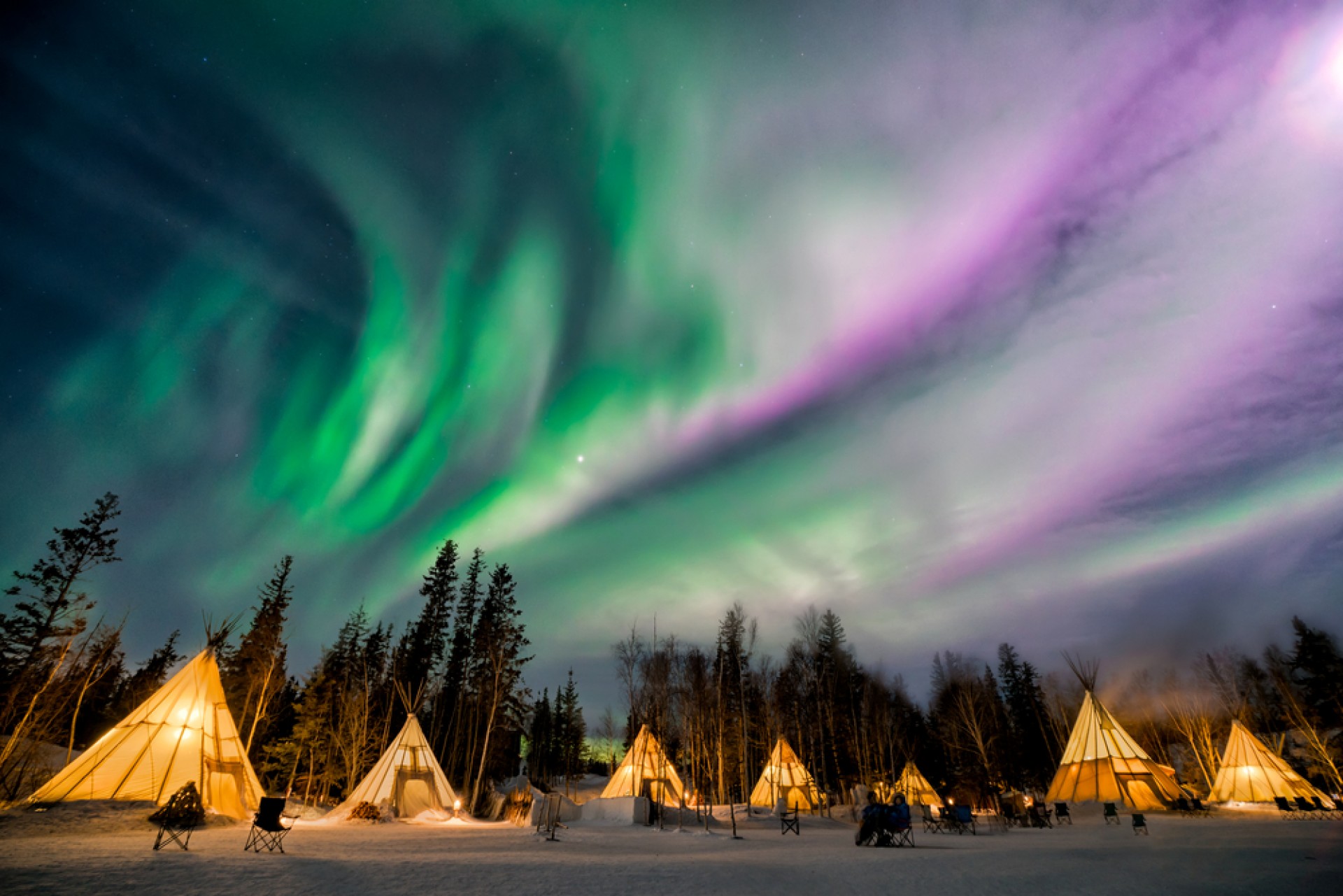 All you need to know about trips to see the Northern Lights – a spectacular multicoloured light show of vibrant greens, deep pinks and rich purples elegantly lighting up the sky.
An adventure to see the Northern Lights might be on your bucket list, but did you know they're now more accessible than ever before? Naturally forming from electrically charged particles which are driven north by Earth's magnetic fields, the elusive lights can be unpredictable and sometimes those who seek to see them are left disappointed.
What Should I book?
Luckily, there is now plenty of choice for holidays to view the Northern Lights, and they're all designed around optimising your chances. An organised holiday in particular is perfect for an Arctic adventure – the support and protection of booking through a travel agent can be invaluable when you're going on a trip that includes travelling in snowy conditions or the complexity of flight connections and activities like snowmobiling or ice fishing that aurora-chasing holidays sometimes require.
Where should I go?
For the best aurora appearances, you'll need to head north. Choose somewhere that's within the Arctic circle stretching from the frosty landscapes of central and northern Canada and Alaska and across the Atlantic through Greenland, northern Scandinavia and Russia. All make great spots, but for more convenience and affordable prices Iceland and Lapland are excellent options.
It's worth remembering that even if you travel to exactly the best spot, the beautiful phenomenon can never be guaranteed – so it's important to pick a destination with plenty of other exciting winter activities that will keep your adrenaline pumping in the often sub-zero temperatures.
Iceland has perhaps more natural wonders than anywhere else in the world packed into its tiny size and many can be easily accessed within one trip. In the south, the extent of the incredible landscape must be seen to be believed - powerful waterfalls, shifting lava fields buried in snow, and 20m high geyser explosions will take your breath away.
Further north the hours of darkness increase and glistening white landscapes and fairy-tale ice hotels await those who brave the cold, with husky-sled rides, snowmobiling adventures and glistening geothermal lakes inviting you in.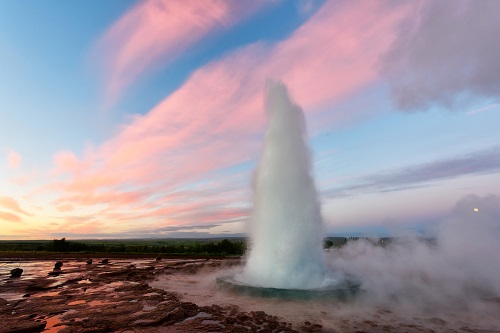 When is best to see the lights?
In Iceland or Lapland it is possible to see the lights from late September to early April, but the optimum months are October to November and February to March.
The aurora can appear at any moment and it's not unusual for the lights to reveal themselves just as dinner is served, but you are more likely to see them between 9pm and 2am. Many hotels and Arctic cruises offer an alarm service so you don't have to stay up waiting.
Top packages for your trip of a lifetime:
LAPLAND: IGLOOS & AURORAS
Snow hotel and Santa's official residence - 4 days
Experience the magical Arctic Snow Hotel and its glass-roofed igloos. Just 26 kilometres from Rovaniemi - Lapland's winter capital, yet far enough away from the city's lights to enjoy fabulous displays of the magical aurora borealis. Overnight in an ice room, carved from the powdery snow each winter, relax in bubbling waters of an outdoor Jacuzzi, discover the glittering landscape by husky sled or visit Santa Claus at his official residence!
ICELAND'S INCREDIBLE NORTH
Stunning Northern Iceland Landscape - 5 days
Northern Iceland is one of the best places to witness the rich hues of the swirling Aurora Borealis. Stay in the laid-back town of Akureyri, a hidden gem on the tourist trail and positioned in a picturesque setting at the head of Iceland's longest fjord, Eyjafjörður. Take a Northern Lights Tour along with a full day adventure including the mythical Godafoss Waterfall and the Dimmuborgir lava formations followed by a dip in the Lake Myvatn Nature Baths. There is also time for a host of other excursions on offer including whale watching, superjeep tours and even a beer spa!
SOUTH ICELAND WINTER BREAK
Reykjavic city + Golden Circle + Northern Lights tour - 5 days
A classic tour encompassing much of Iceland's most spectacular scenery. Explore volcanoes, glaciers and hot springs, as well as city sightseeing in Reykjavik, including whales in the harbour and the colourful streets of its Old Town. Spend a lazy afternoon in the famous Blue Lagoon, relaxing in the healing geothermal waters away from the snow and ice. A guided coach excursion will introduce you to Iceland's most popular trio of natural wonders – get up close to the thundering Gullfoss waterfall, see Strokkur geyser erupt twenty metres into the air, see continental plates drift apart over a landscape of lava fields buried in snow in Thingvellir National Park. When darkness falls, you'll be heading to the hills to spot the Northern Lights away from the bright city lights.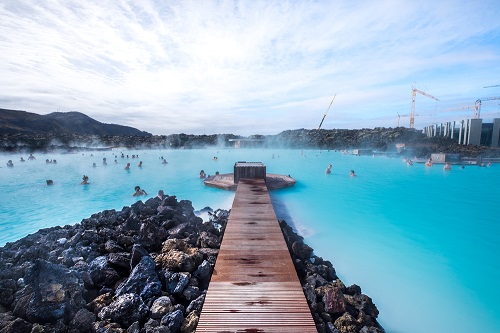 Book your Northern Lights adventure with Howard Travel
Whenever and wherever you want to go, our knowledgeable and experienced team can help create the perfect trip.
For inspiration, advice and to discuss your travel plans further, speak to our holiday experts at Howard Travel.
T: 01225 777 227 | E: This email address is being protected from spambots. You need JavaScript enabled to view it.