5* paradise in The Seychelles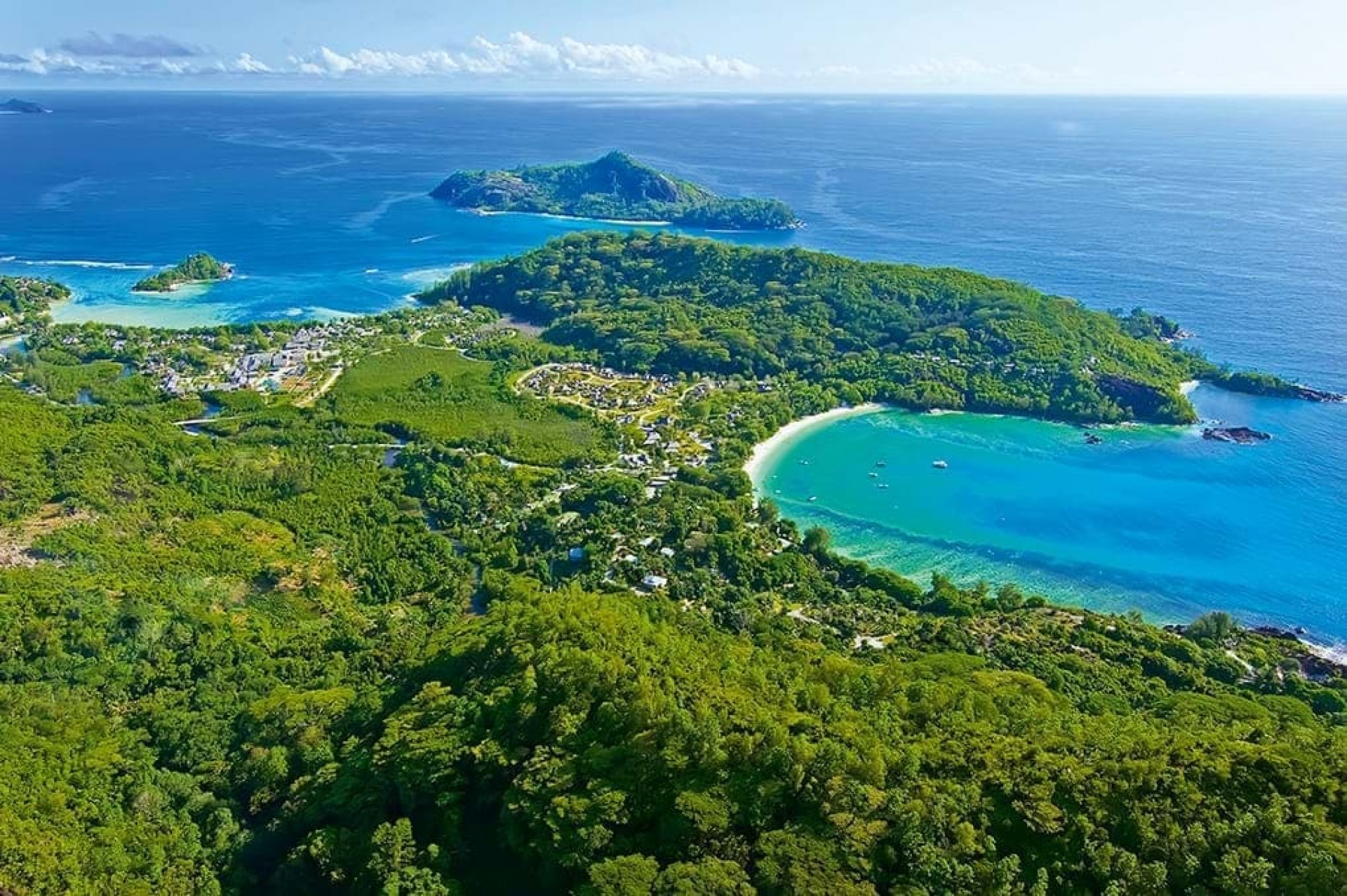 The natural beauty of The Seychelles is so remarkable it often doesn't look real. Luckily, Jo's travel diary from her trip of a lifetime to The Seychelles with Constance Hotels & The Seychelles Tourism Board shows the range of diverse, stunning landscapes up close, although it has to be seen to be believed!
Luxury awaits
We flew from Heathrow with Emirates via a 2.5 hour stop in Dubai, but you can now fly DIRECT with British Airways!
For the first part of our trip we stayed at the stunning Constance Ephelia, home to the largest Spa in the Indian Ocean. After breakfast we were shown to our rooms, a beautiful beachfront villa with a private pool! With a private entrance into the garden and pool area and double patio doors heading down to the beach, I was completely spoilt for choice.

During the day, the Spa is a welcoming option, with all the treatments held in lovely thatched huts scattered around the grounds of the Spa Complex. There are also bikes to get around the resort, as well as water sports and ziplining if you're seeking an adrenaline rush! Entertainment is very low key in the evening, with time spent enjoying good food, wine and company.
Visit to Victoria and Eden Island
A visit to Victoria and Eden Island for lunch is a great way to spend a few hours out of the Hotel to get a feel of local life in Mahe. They are very proud of the Victoria Clock tower which is a replica of Big Ben first erected in 1897. The bustling Market is the place to buy your Vanilla pods and Essence which is grown here on Mahe. Eden Island is a bustling shopping and dining area by the Marina, which is a great place for lunch.

On to Praslin
On Day 3 we were up early to catch our flight to Praslin. The duration is only about 15 minutes, but day flights give fantastic views over the islands. Upon landing, we transferred just 5 minutes away to the idyllic Constance Lemuria, with beautiful light and airy rooms only a few steps from the sandy beach.

Deserted Island Paradise
We travelled down to a secluded stunning beach in buggies, where we were treated to a delicious picnic lunch including fresh sushi, lobster, tuna, giant prawns and creole chicken, all laid out under a palm tree covered shelter.

In the evening, we were taken to their 18 Hole Championship Golf course – the only one in the Indian Ocean. We witnessed stunning views from the 18th hole, but the best sunset is viewed from the 15th hole, where we sipped our refreshing sundowners.
La Digue and the Garden of Eden
If you're seeking the most incredible beaches in the Seychelles, it's well worth visiting La Digue. Only 20 minutes away by ferry, we enjoyed a fantastic lunch on the sands, in a delicious typical Creole Restaurant.

Feeling full, we then made our way to Vallee De Mai, a UNESCO World Heritage Site. It was once believed to be the original Garden of Eden, and if you're interested in flora and fauna a visit here is essential. It's definitely worth going round with a guide who will make sure you don't miss a thing, including the Black Parrot which doesn't exist anywhere else on earth.
Last day
After a fabulous breakfast on the beach, we went to visit the new Eco Hut and Turtle Manager Robert. This was followed by Lunch at The Nest, and after a short spot of sunbathing we headed to the Spa for a pre-flight relaxing massage. There was enough time for a cocktail and last sunset view before saying a fond farewell to The Seychelles and heading back to the airport for the long journey home.

Book your Seychelles escape with Howard Travel
Whenever and wherever you want to go, our knowledgeable and experienced team can help create the perfect trip.
For inspiration, advice and to discuss your travel plans further, speak to our holiday experts at Howard Travel.
T: 01225 777 227 | E: This email address is being protected from spambots. You need JavaScript enabled to view it.