Travel Event: Africa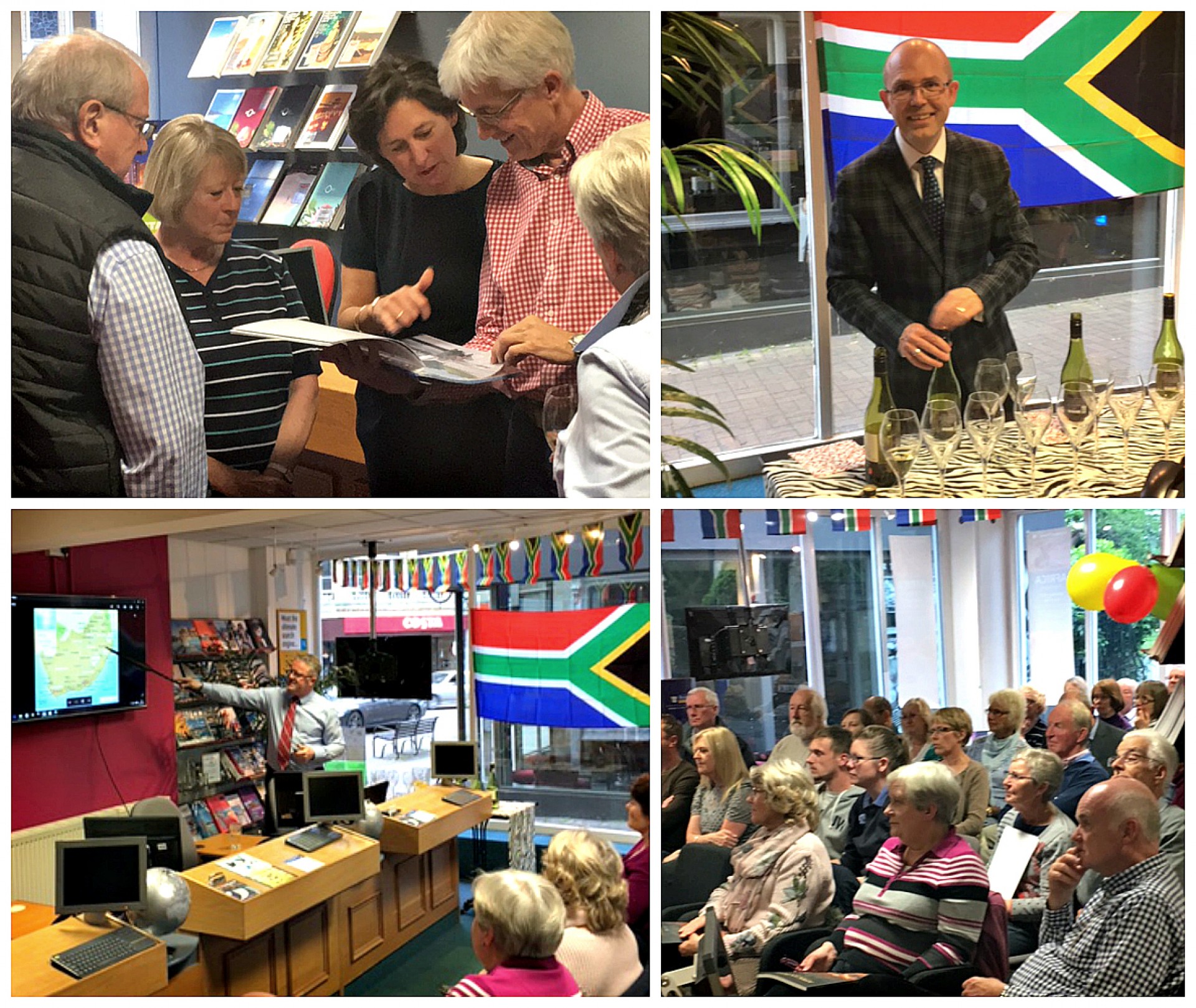 Read more about our successful local event, held in Trowbridge on Tuesday 2nd May.
Africa Travelogue
Howard Travel were delighted to be joined by David Holland, sales manager for African Pride, who gave a fascinating talk on Africa and the diverse opportunities it provides for a unique travel experience.
David took the audience on an informative and illuminating journey around South Africa, Botswana, Kenya and Tanzania with a presentation showcasing some of the wonderful imagery captured on his many trips to the continent.
David, alongside experts from Howard Travel were on hand after the event to discuss future holiday ideas as well as reminiscing about past trips over a glass of South African white or red.
Nick Payton, Regional Manager at Norad Travel said of the event;
'After the success of our India Travelogue held earlier in the year I am delighted we were able to showcase a destination that excites so many people. Judging by the comments of some of our guests I am pleased we were able to inspire those who were able to join us, both those looking to visit Africa for the first time as well as many of whom are looking to return to Africa after numerous trips'
Learn more with our guides on Safari for Beginners and Cape Town for Families.
With over 30 years' experience the team at Howard Travel are on hand to offer a personal bespoke service for all your travel requirements.
Missed out? See our upcoming Travel Events.

Book your Africa holiday with Howard Travel
Whenever and wherever you want to go, our knowledgeable and experienced team can help create the perfect trip.
For inspiration, advice and to discuss your travel plans further, speak to our holiday experts at Howard Travel.
T: 01225 777 227 | E: This email address is being protected from spambots. You need JavaScript enabled to view it.