It's a hard life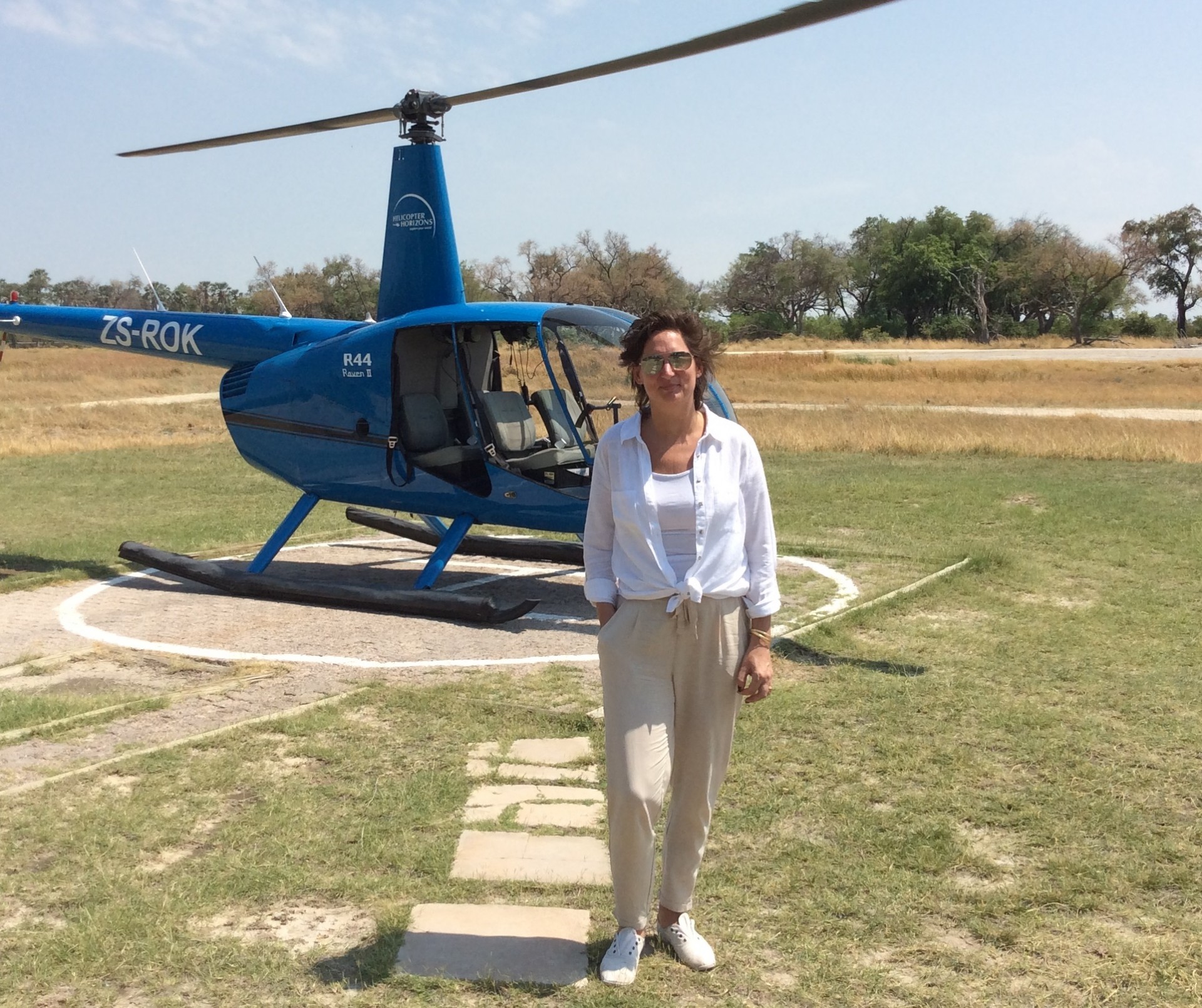 When it comes to delivering a superior service, we know you can't beat personal experience and in-depth knowledge of a destination.
At Howard Travel we invest in destination knowledge through our training trips and making time to share staff experiences with the rest of the team.
Over the last year our staff have travelled far and wide, including Australia, India, Dubai and the Seychelles, and even squeezed in a European Christmas Market cruise. Here's the highlights of some of their most recent travels.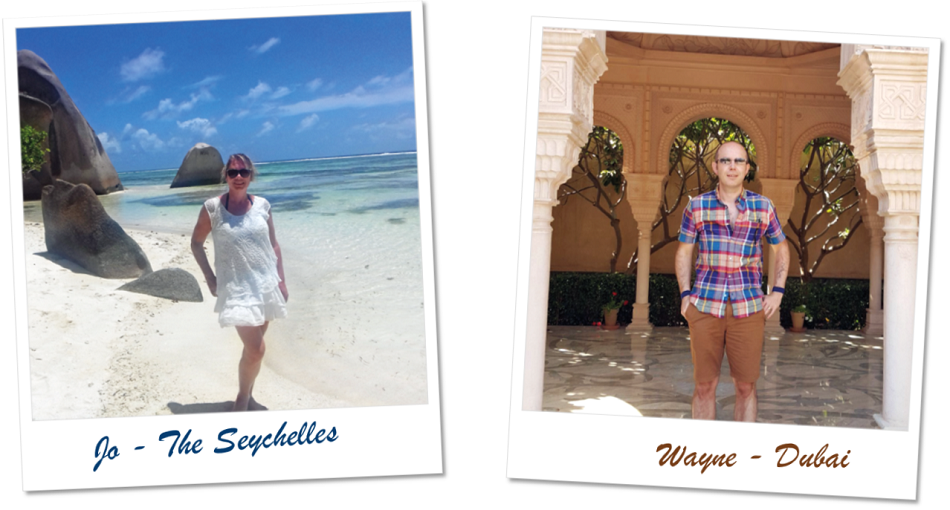 Jo - The Seychelles
Travel expert Jo swapped scarves for sunglasses in October on a luxury escape to the Mahe and Praslin with Constance Hotels and the Seychelles Tourist Board. On comfortable Emirates flights out of Heathrow, Jo was soon unpacking in her beachfront villa at the stunning Constance Ephelia. It was all about the pristine beaches, a relaxed lifestyle and exotic natural surroundings, as the group were treated to fresh seafood picnic lunches under palms, cocktails at sunset and a guided tour through Vallee De Mai - what is thought to be the original Garden of Eden.
Wayne - Dubai
It was a whirlwind weekend for Wayne as he jetted to Dubai for a 3 night break. Staying at opulent One & Only Resorts, Wayne enjoyed gourmet dinners, expansive hotel rooms and top-class service. It wouldn't be a trip to Dubai without an afternoon at the amazing Aquaventure Waterpark, a giant waterpark with zip lines, steep slides and shark-filled lagoons. And if that couldn't get any better, lucky Wayne had VIP tickets to Ed Sheeran's concert live in Dubai!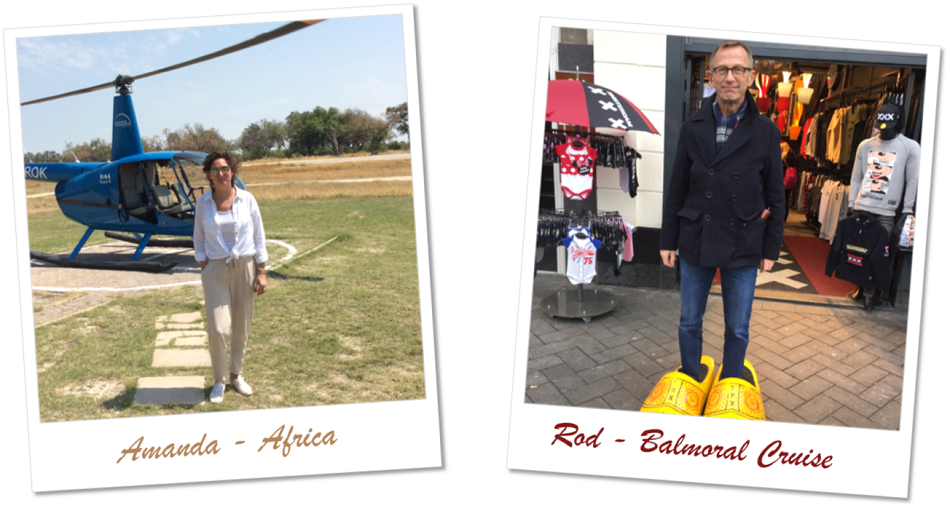 Amanda - South Africa
A once-in-a-lifetime adventure not for the faint-hearted - Amanda's trip with Belmond and African Pride involved a helicopter ride over the safari plains, a river cruise and game drives in Botswana. A perfect itinerary of safari combined with a stop off in vibrant Cape Town, Amanda's trip began with a stay at the luxury Belmond Mount Nelson Hotel & Spa, right at the foot of Table Mountain. After transferring to Botswana by light aircraft, the group observed abundant wildlife from the infinity pool at their luxury tents at Belmond Eagle Island Camp, sipped sundowners on the plain, and got up close to the big cats on early morning game drives.
Rod - Balmoral Cruise
Whether it was the Fred Olsen's intimate Balmoral exceeding expectations or just the festive spirit, our cruise specialist Rod had the time of his life on a 4 night Christmas market cruise. Flying from Southampton, the group enjoyed 2 nights in Amsterdam and 2 nights in Antwerp exploring the Christmas markets, soaking up the culture, and unwinding each evening with excellent onboard entertainment. Rod even picked up some local footwear, but unfortunately it wouldn't fit in his suitcase!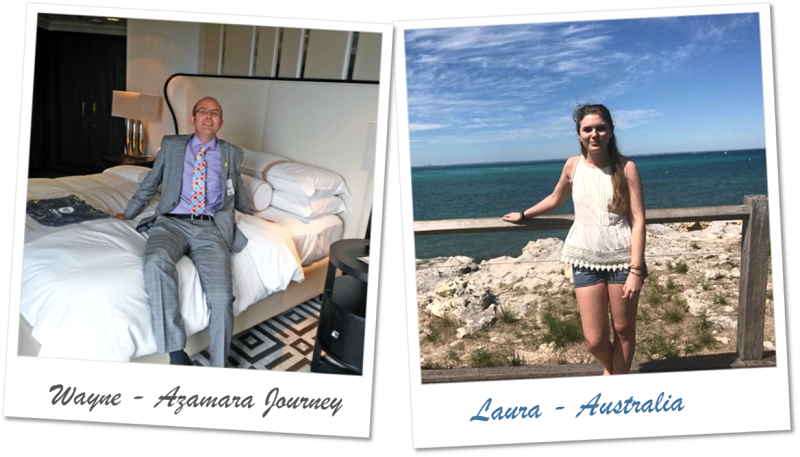 Wayne - Azamara Journey
Azamara rarely dock at UK shores, preferring to provide guests with more time at each destination by beginning their journey at the first port of the itinerary. So, Wayne took advantage of the occasion with a special behind the scenes tour of the ship known as a 'boutique hotel at sea'. From sleek, elegant furnishings to an attentive 24-hour service and immaculate Club Spa Suites, it's a fully indulgent and luxurious journey through exotic and beautiful destinations.
Laura - Western Australia
You may know about the Gold coast, but did you know how much there is to see and do on the western coast of Australia? In a week-long tour starting on the bustling streets of Perth, Laura crammed in everything from swimming with wild dolphins to sampling fresh wines in the sunshine on sprawling vineyards. Laura even set sail at sunset on an incredible whale watching boat trip out on beautifully tranquil waters, just before her flight home!
Book your holiday with Howard Travel
Whenever and wherever you want to go, our knowledgeable and experienced team can help create the perfect trip.
For inspiration, advice and to discuss your travel plans further, speak to our holiday experts at Howard Travel.
T: 01225 777 227 | E: This email address is being protected from spambots. You need JavaScript enabled to view it.